$29 Nokia 215 Is Microsoft's Effort To Win Low-End Phone War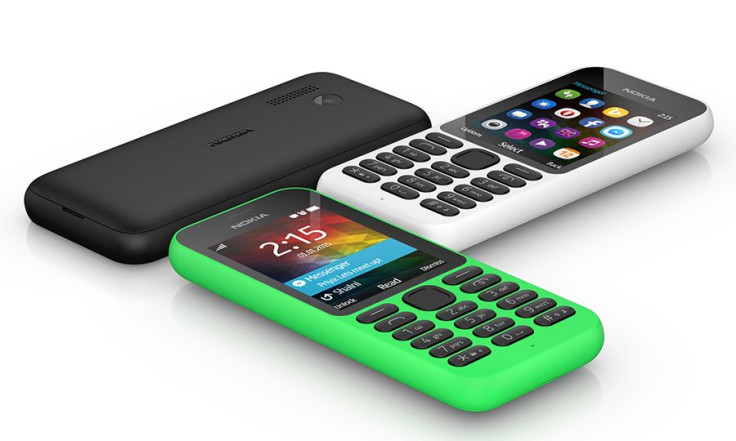 Microsoft has a spotty record when it comes to smartphones. Its Windows Phone line is a distant follower as iOS and Android duke it out for most-adopted mobile OS, but Redmond's latest entry represents a change in tack.
Retailing for just $29, Microsoft's new Nokia 215 aims to be the most affordable Internet-connected phone on the market.
This is not a Windows Phone, nor is it even a smartphone in the conventional sense. It's more of a feature phone. Users can check email and update Twitter, but these are done via native apps built specifically for the device. There is no app store to download additional software.
Included apps are Facebook, Twitter, Messenger, Bing Search and the Opera Mini Web browser. As the 215 is only a 2G device, don't expect any of these apps to run as quickly as they would on a much speedier LTE connection.
For being relatively limited in comparison to more souped-up smartphones, users will see big wins in battery life: It will run for three weeks in standby mode. This and its low price make it an appealing product both for the developing world as it begins to get online and the first-world consumer who wants a second mobile phone.
If Microsoft hasn't been able to make a dent in the higher-end smartphone market in its competition with Google and Apple, then it seems quite happy to focus at the lower end of the market with offerings like the Nokia 215.
© Copyright IBTimes 2023. All rights reserved.