3 Best 1TB External SSDs to buy in 2021: WD, HyperX and SanDisk
This article uses affiliate links, which means if you purchase products through these links, we may earn a commission. Click here to see our
T&C
. For licensing please click
here
.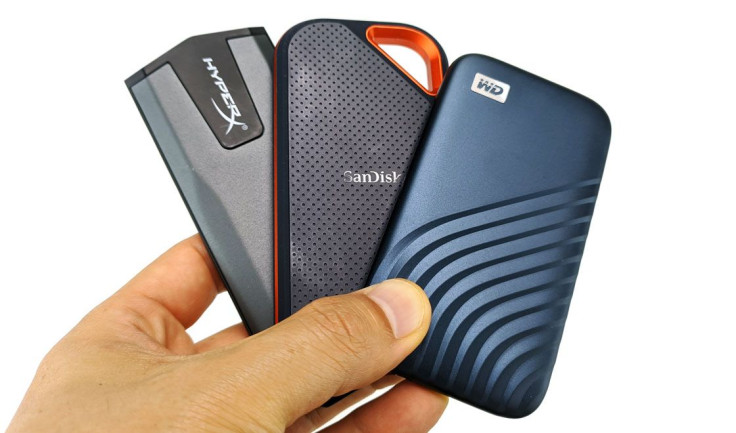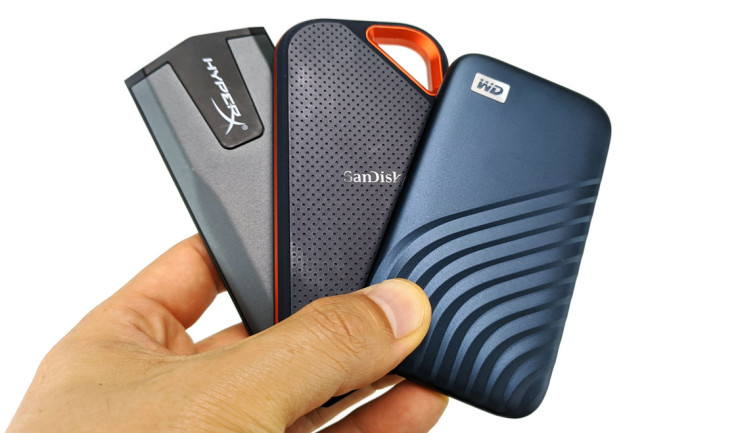 I remember the first time when external SSDs came onto my radar: the Samsung T1 was small, it was fast, and it was exclusive. Fast forward to 2021, external SSDs are still small, even faster, but much less exclusive. Every major storage maker has their own take on an external miniature SSD with a fast enough transfer rate to run an Operating System off it. We've tested 3 best 1TB external SSDs: the WD My Passport SSD, HyperX Savage EXO and SanDisk Extreme Pro Portable SSD, and here is our verdict on who each of these SSDs are made for.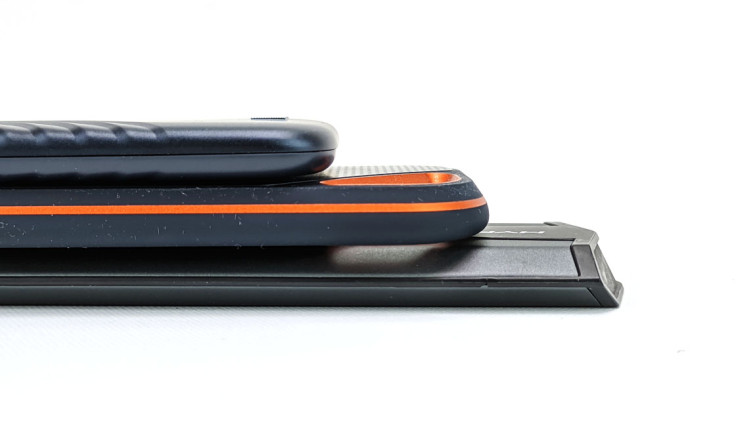 Data transfer speeds sufficient for most business travelers
With plenty of benchmarks that can be found online, the focus of our hands-on test focused on real-life data transfers. Business travelers are not always travelling with the latest and greatest with many even still using old work horse Thinkpads with traditional spinning hard drive, a benchmark from a Thunderbolt 3 port or newer is not always meaningful.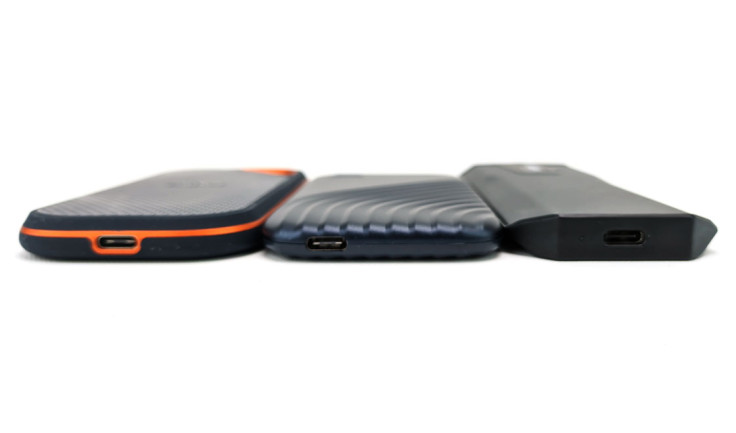 All three external SSDs use USB-C interface, and have included USB-C to C and USB-C to A cables. Though the WD My Passport SSD takes a little shortcut by including one single USB-C to C cable and a USB-C to A adapter. Though the extra connection may possibly wear out sooner in the future, the difference is not significant enough to write home about.
Real Life Read and Write Speed Test
All three external hard drives in actual day-to-day use with an older laptop had indiscernible transfer speed, which is to be expected as its transfer capability far exceeds the USB 3.0 standard. We tested each external SSD with a Lenovo Thinkpad Yoga equipped with a Samsung 850 EVO SSD and USB 3.0 ports, and the maximum data transfer speed for folders of smaller files was around 40 MB/s, with around 150 MB/s for larger files.
On the other hand we tested them with a much more capable ASUS ExpertBook B9450 which is equipped with PCIe NVMe M.2 SSD and Thunderbolt 4 USB-C ports, which is when the external SSDs showed their colors.
Both the WD My Passport SSD and SanDisk Extreme Pro Portable SSD are rated for 1050 MB/s, while the HyperX Savage EXO is rated for 500 MB/s reading speed and 480 MB/s for writing. What we found when testing the external SSDs in real-life situations is that even with the Thunderbolt 4 port they do not transfer files at those theoretical speeds - which is what I expected. But what's interesting is that though the HyperX Savage EXO is rated at half its competition, it's at a faster than expected 60-70% of their speeds when reading large files.
In terms of the fastest, even though the WD My Passport SSD is a much newer model, the SanDisk Extreme Pro Portable SSD (Version 2 now available) is slightly faster in terms of reading. However for writing, the WD model does flex its muscles, doing up to 20% faster than its SanDisk cousin.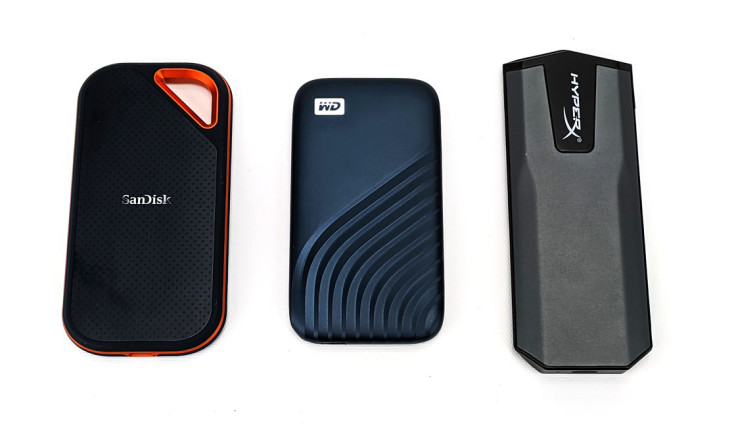 Judging an External SSD by their Cover
With the transfer speeds out of the way, perhaps the biggest difference between the three external SSDs is their case philosophy. Even though all three SSDs have the 'shirt pocket' form factor and can be easily stowed away in the pocket close to the heart, they offer three very distinct focuses and functionality.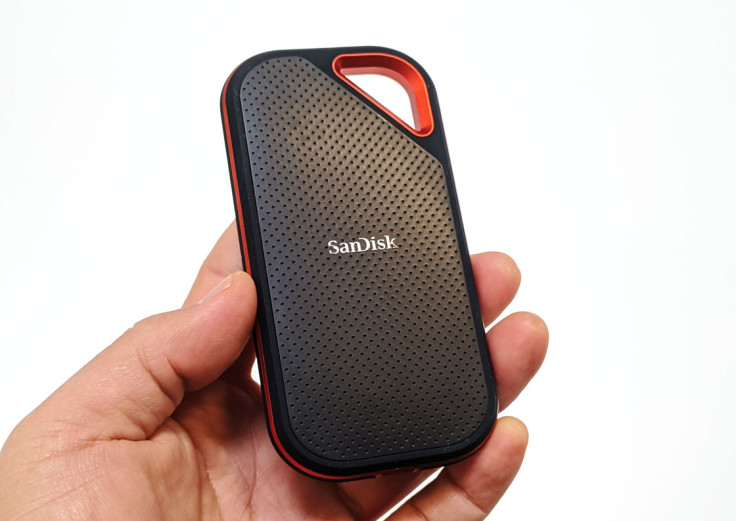 Rugged and water resistant: SanDisk Extreme Pro Portable SSD
The SanDisk entry is the largest in terms of form factor out of the three, but not by much, especially in day-to-day use. The slightly bigger size has quite a worthwhile payoff though as this is the only SSD out of the three that offers an IP55 rating for water and dust resistant - making it adventure worthy for some serious file transferring in the middle of a mountain trail or on a boat.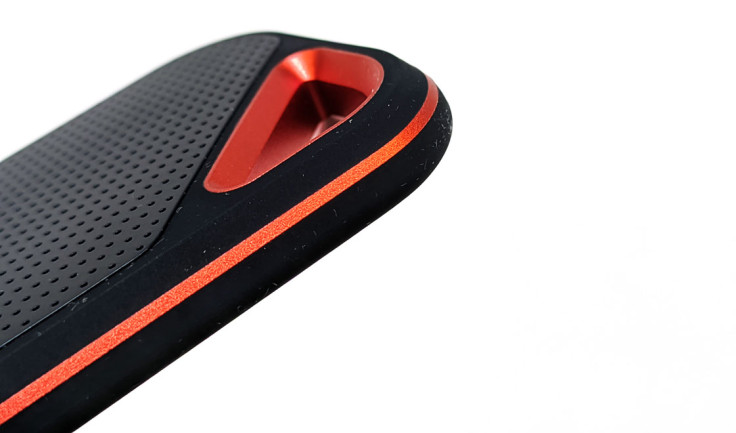 It's forged (as opposed to cast or machined) aluminum frame offers a peace of mind that it will probably win a headbutting competition against most hand-held gadgets (an untested claim), and will keep the SSD innards and your data safe from most external trauma.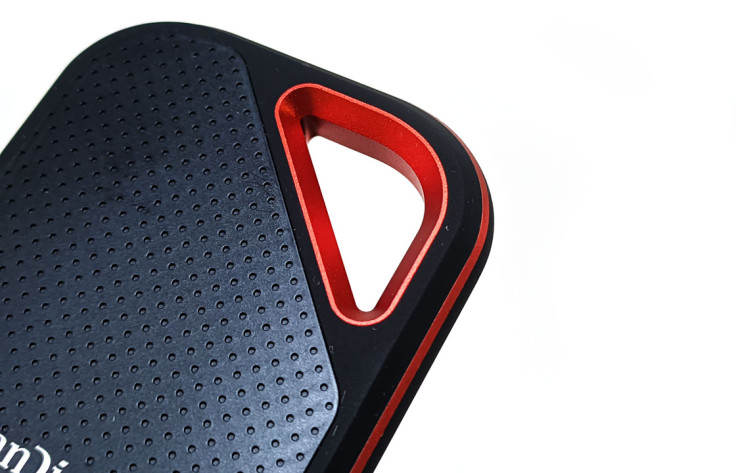 The SanDisk Extreme PRO also features a very distinct loop that is built into its aluminum frame, which theoretically can be used with a carabiner - but I haven't found the need so far nor wanted the risk of damaging its soft touch rubber surface.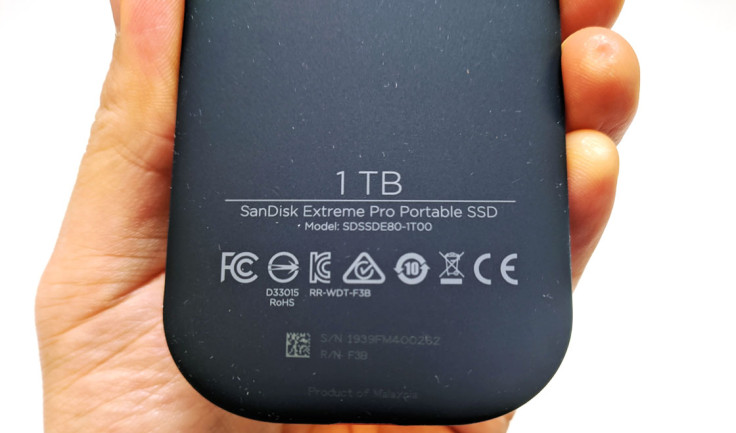 That soft rubber surface as well as its plastic front provides a very nice device to grip in the hand, however this feature also causes the otherwise rugged external SSD to be prone to superficial wear and tear (The device we have on hand already has some corners of the SanDisk logo worn off after a few months of use).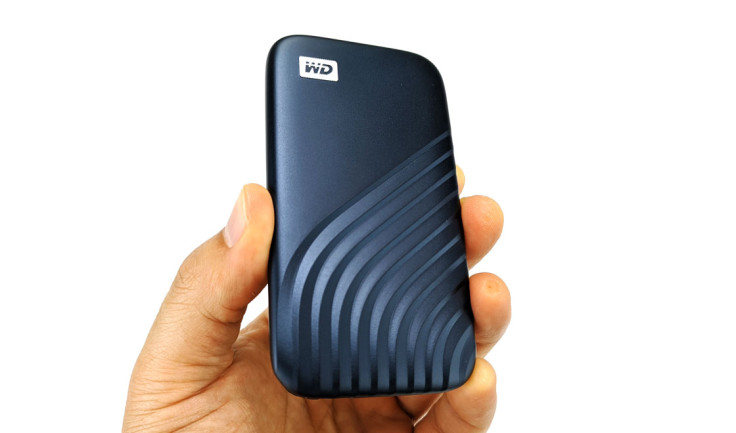 Durable and simple: WD My Passport SSD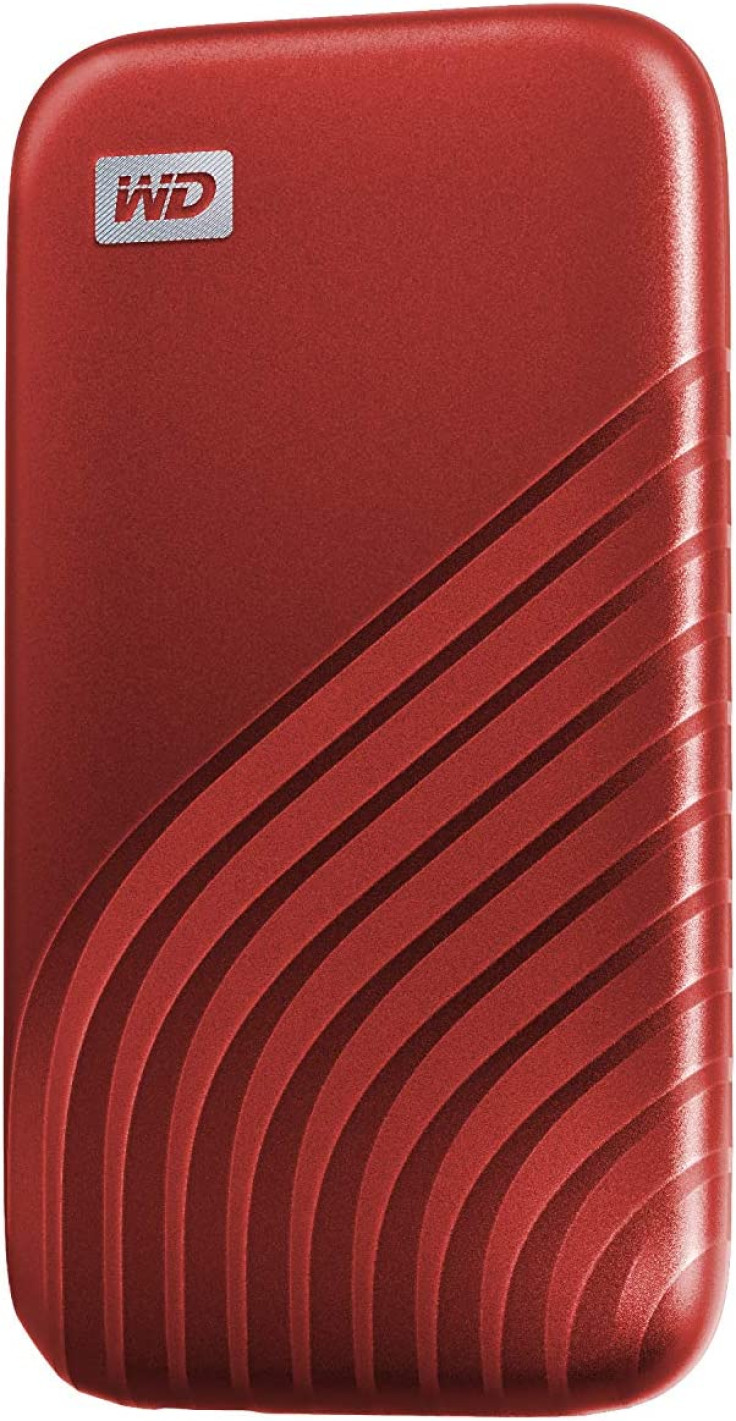 Though the newest SSD out of the three, the WD My Passport SSD is not the most expensive, and matches the price of its older cousin from SanDisk. It's external case might not offer the water and dust protection that the Extreme PRO does, but it still offers a rugged ribbed aluminum enclosure that looks very reliable against day-to-day battering and is even rated by WD for resisting drops of up to 6.5 ft.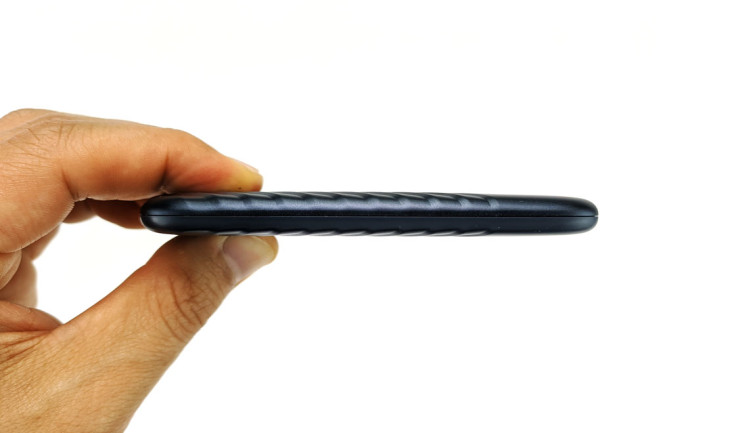 Unlike the other entries in this review, the WD My Passport SSD is also the only one that offers different color configurations, in keeping to the tradition of its My Passport predecessors. You can get it in grey, gold, red, silver and blue (The one we reviewed is the blue version).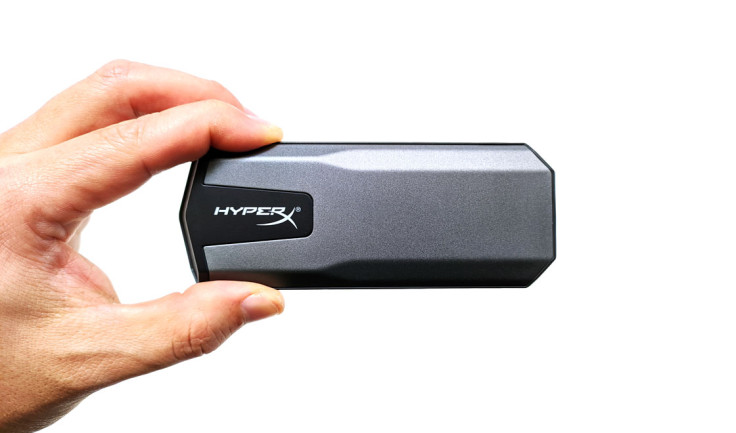 Slim and compact: HyperX Savage EXO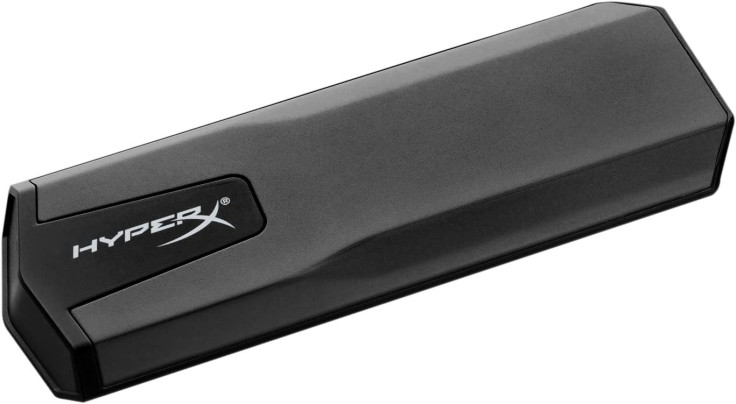 Made to be an accessory to consoles like PS4, and Xbox One, the HyperX Savage EXO has the smallest footprint of the three. It's elongated profile also makes it the slimmest but longest in length, which makes it slightly easier to pocket. The heavily chamfered edges reduce its volume even more, and in real-life use makes it quite easy to tuck away behind a keyboard, console or behind a monitor stand.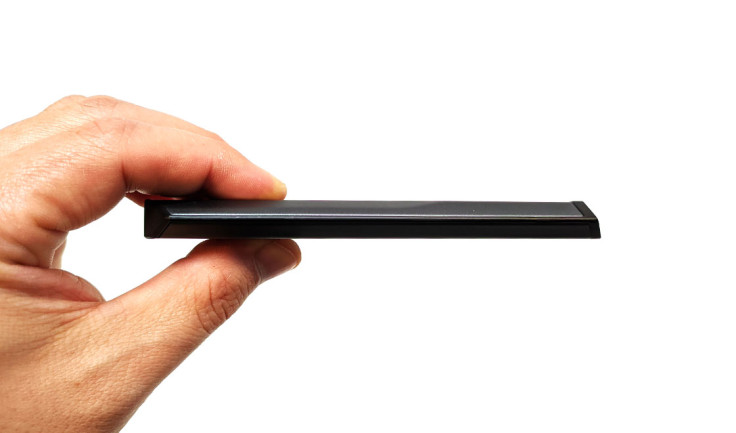 In terms of ruggedness, though it does have an aluminum upper and lower shell sandwiching its innards, its edges are lined with plastic which makes it more prone to wear and tear. This is a miniature external SSD that requires a bit more TLC than its WD and SanDisk contenders.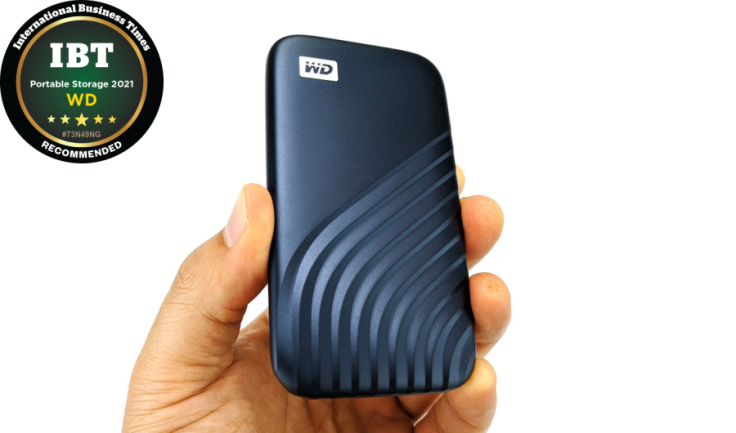 Final Verdict
Conclusively like many things, it comes down to your own needs and wants. The SanDisk Extreme PRO is the most rugged out of the three, providing excellent mechanical protection against even water and dust as well as bumps and bruises. But if you want speed, the newer WD My Passport SSD would be the one to get - which also offers a fair bit of durability with its aluminum profiled enclosure. If compact size is your top priority, then the HyperX Savage EXO will be your go-to, especially if you're looking for something small enough to tuck away.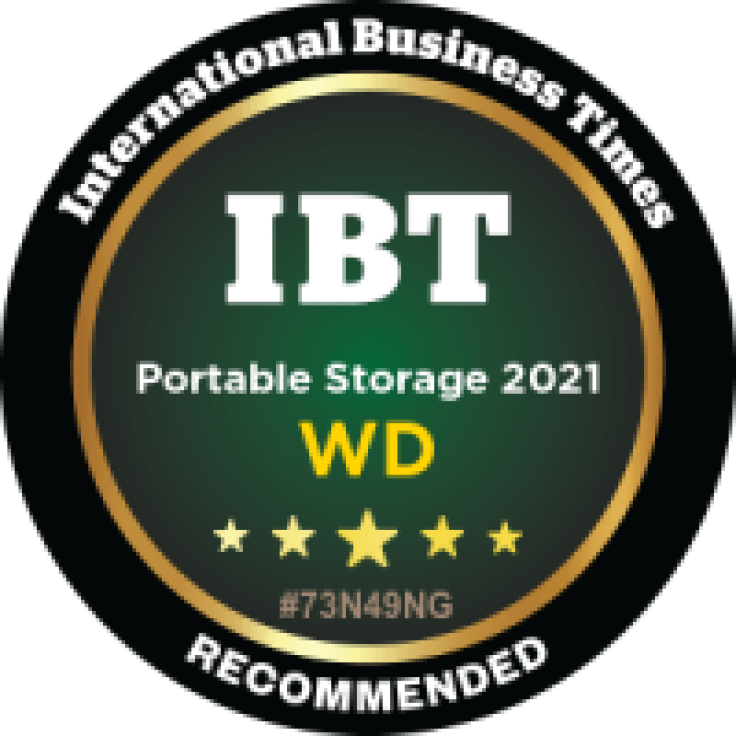 All things considered, the WD My Passport SSD is the best balanced out of the three, in terms of durability and portability as well as transfer speed and price. WD has managed to find the best of both worlds, so much so that we've decided to give it the IBTimes Recommended Business Traveler Accessory Award.
Sam is a production engineer turned tech writer who specializes in seeking out gadgets that enhances productivity while still looking sharp. This is a contribution to an ongoing IBTimes review series on gadgets for Business Travelers.
© Copyright IBTimes 2023. All rights reserved.