3 Men Allegedly Amputate Debtor's Arm For Failing To Repay $30 Loan
In a tragic incident, a young man in India lost his hand when three men allegedly amputated it after the former failed to repay a loan.
The incident happened in Bayad, a village in the western state of Gujarat, Monday. The victim, identified as Vijay Salat, was attacked by the three suspects, who came to his house with a sword.
Investigation revealed the suspects committed the brutal crime to exact revenge on Salat after he failed to repay a loan of $30 ( Rs 2,500) borrowed from a man identified as Sailesh Barot.
Sailesh was reportedly accompanied by his father Kanu Barot and the third suspect, identified as Ravi Barot, when they attacked the victim, Times Now News reported. The relationship between Sailesh and Ravi was not mentioned.
When Salat told the suspects he was helpless, and could not repay the borrowed money, Sailesh, who was equipped with the sword, reportedly hit the victim's wrist and chopped off his hand. The victim was also struck on the legs, according to the criminal complaint.
"I had borrowed Rs 2,500 from Sailesh Barot. On Monday evening, he came to my house armed with a sword to recover the amount. When I pleaded helplessness to repay the amount immediately, he hit my wrist and amputated my hand after which he even hit my legs with the sword," the victim said, as reported by Free Press Journal.
After the gruesome attack, the suspects fled the scene. Salat was rushed to a hospital, where doctors performed a seven-hour surgery attempting to replant the hand. However, the surgery failed and Salat lost his hand, reports said.
It was not clear if the victim and the suspects were related.
The police have registered a case against all three accused on charges of attempted murder and arrested Sailesh, who was identified as the prime suspect. He was taken into custody for questioning.
The officials are currently searching for the other two suspects, who are reportedly on the lam.
In an unrelated incident, a 28-year-old man in the Indian state of Tamil Nadu attacked his grandmother with a blade and hit her with a hammer following an argument over a loan. The assault happened after the victim, identified as Visalakshi, asked her grandson Sathish to repay a 100,000-rupee ($1,240) loan taken by his mother. Sathish reportedly watched TV as the 70-year-old victim bled to death.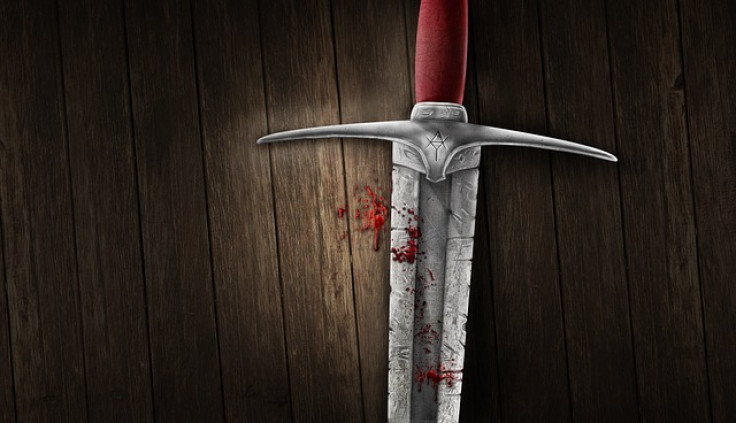 © Copyright IBTimes 2023. All rights reserved.