3 Ways Meghan Markle And Prince Harry Will Break Royal Tradition This Christmas
Meghan Markle and Prince Harry are no strangers to forging their own paths as members of the British royal family, even if that includes breaking royal traditions. This year, the couple, along with their son Archie, is set to spend the upcoming holiday with Meghan's mother, Doria Ragland, and in doing so, will miss out on a few of those. Below are three ways the Duke and Duchess of Sussex will break royal tradition this year.
One of the traditions, according to Insider, is attending church with Queen Elizabeth II and Prince Philip. Every Christmas, the royal family attends St. Mary Magdalene church, which is located close to the Queen's Sandringham Estate. Although Meghan and Harry have been present each year since their engagement in 2017, this will be their first year away.
Also, on Christmas Eve, the Sussex's will miss out on exchanging gifts with other members of the royal family over afternoon tea. Grant Harrold, a former butler to Prince Charles, shared that there is a set schedule for when it comes to giving and receiving gifts.
READ: Meghan Markle And Prince Harry Broke This Royal Record With Archie
"The Queen arrives a few days before everyone else, like any good hostess, to ensure everything is ready. Then most of the royals will arrive on Christmas Eve," he explained, according to Express. "They will have afternoon tea, which is traditionally held between 4 pm and 6 pm, where they will exchange gifts."
Lastly, Meghan and Harry will miss out on the annual palace staff party. The event, as described by Harrold, is held "behind closed doors" at St. James Palace and is a place where staff can mingle with members of the royal family like Queen Elizabeth, Prince William, and Kate Middleton.
Considering everything that Meghan and Harry have been through lately, it's understandable why they would take some time away. And, at the end of the day, they are only missing out on a few traditions. They aren't breaking royal protocol, which is something that could potentially happen in the future if, for example, they choose to expand their family by adoption.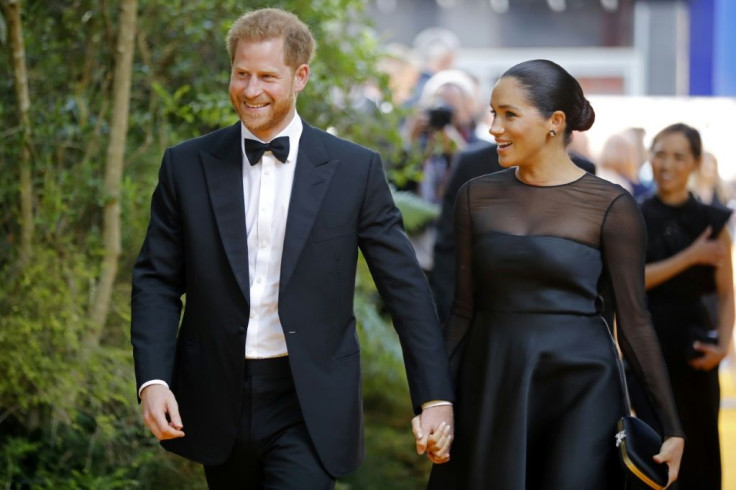 © Copyright IBTimes 2023. All rights reserved.