3 World Trade Center All Set To Open At Twin Towers Site
The latest part of the World Trade Center will formally open its door in lower Manhattan on Monday. The 80-story office building named 3 World Trade Center will be the third completed skyscraper at the site where the twin towers stood.
The ribbon-cutting ceremony led by developer Larry Silverstein will be a major step in the rebuilding of the site which was stalled for years due to disputes among the developer, government agencies, insurers and 9/11 victims' family members, Associated Press reported.
The 1,079-foot tower designed by Pritzker Prize-winning architect Richard Rogers is worth $2.7 billion and will be used to house commercial and retail tenants.
The building, which is already 38 percent leased, is the second-tallest building on the site and the fifth in New York City since its construction culminated in 2016.
In 2009, the Port Authority of New York and New Jersey, which owns the trade center site had a tiff with Silverstein over costs associated with rebuilding.
However, the construction started in 2010 but came to a halt at seven stories due to a lack of financing.
"It was like somebody came to us and said, 'The curtain has gone up, you can now access this pool of financing," Silverstein said talking about his improved financial situation in 2012.
"We can either walk away from this place as many people are advising me to do and as the insurers want me to do or we can stay and rebuild," Silverstein recalled a conversation with his wife. "But I said, 'It's going to be a tough 10 years,' because I thought we could do it all in 10 years."
Rick Cotton, the Port Authority's current executive director, said construction of the building was a major transformative step in the ongoing evolution of the World Trade Center.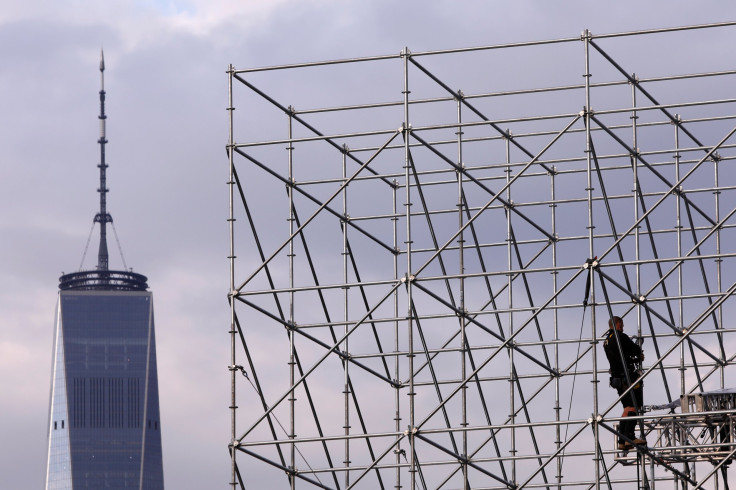 The new building consists of an 80-story tower standing on a 17-story podium and the 62-foot lobby faces the National September 11 Museum.
The skyscraper has zigzagging beams that look like an embellishment but are actually structural components that will allow for column-free spaces inside. Carlos Valverde, Silverstein Properties vice president, said the beams are a load-bearing system.
Annealed glass exterior with 10,000 glass panels that have been cooled slowly to reduce internal stress forms the outer part of the building.
The 17th, 60th and 76th floors have outdoor terraces, while the 68th floor will feature graffiti artists' work. The office space inside with exposed ceilings is being readied for 3M, an advertising firm.
Valverde said another advertising firm, GroupM, will move in July 16 and management consulting company McKinsey & Co. will occupy the area next year.
"McKinsey marks a turning point in front office acceptance of the new World Trade Center," said Myers Mermel, the chief executive of TenantWise, a real estate advisory firm.
Silverstein is still awaiting for an anchor tenant and financing for the unfinished 2 World Trade Center to be built beyond a stump.
"We've just got to find the occupant of that last tower. Get that done," he said.
© Copyright IBTimes 2023. All rights reserved.