3-Year-Old Tennessee Boy Mauled By Pit Bull, 2 Others Injured In Attack, Canine Euthanized
A large pit bull mix attacked three people, including a 3-year-old boy, in Madison, Tennessee. According to reports Tuesday, the attack took place on Meadow Bend Drive just off of Neely's Bend Road.
Local media said that the family had recently moved into the neighborhood. Richard Brooks was at work when his neighbor had been trying to put her large pit bull mix on a leash. The canine got loose and attacked his family. Brooks' daughter, who is pregnant, ran to save her 14-year-old and 3-year-old children from the dog.
"She fell, and that's when the dog came to her, and when the dog came to her, the dog got on top of her and just biting her and biting her and biting her," Brooks said, adding that both children have deep cuts and bruises, but his daughter's injuries are more severe.
"It's hard, it's very very very very hard. It's traumatizing to see something like that happen," Brooks said.
Ashley Harrington with Metro Animal Care & Control said the dog's owner took him in to be euthanized after the attack.
"It's an individual case-by-case thing," Harrington said. "Not all people are bad, not all dogs are bad, it's not something that is specific to a certain breed. Any dog can bite, any kitten can bite, any animal with teeth can bite."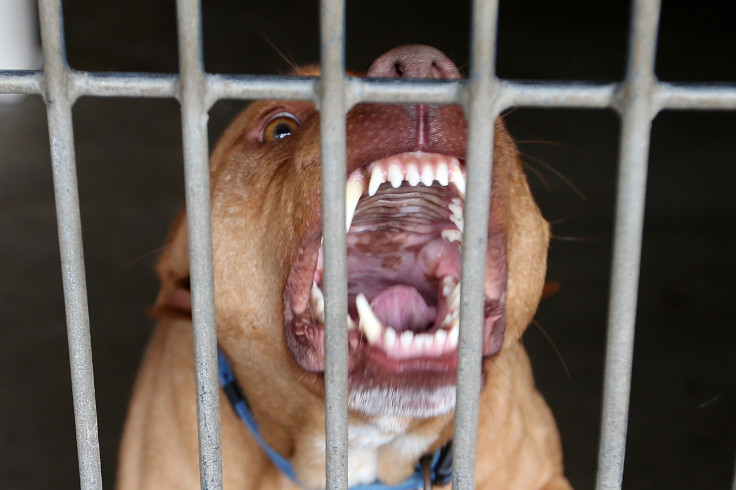 In another dog attack incident, an infant girl in Wisconsin suffered serious injuries after she was attacked by her grandmother's pet pit bull. The incident took place at a Milwaukee home.
According to local media, which cited the girl's mother, the dog attacked the baby without provocation in the living room of the house. The dog also attacked the child's grandmother, who tried to intervene.
"Basically, with the help of my brother, because he had to get a cast-iron skillet, sad to say, that's the only thing, and my brother's able to subdue him off of my mom to throw him in our extra bedroom. That's the only thing that stopped it (the dog), and he was still in there going crazy," the girl's mother said, according to WISN.
Emergency responders arrived at the scene and rushed the infant to Children's Wisconsin. The grandmother, whose injuries were not considered life-threatening, was treated at Froedtert Hospital.
© Copyright IBTimes 2023. All rights reserved.