30 Interesting Facts About Jeff Bezos You Didn't Know About: Net Worth, Girlfriend, Amazon And More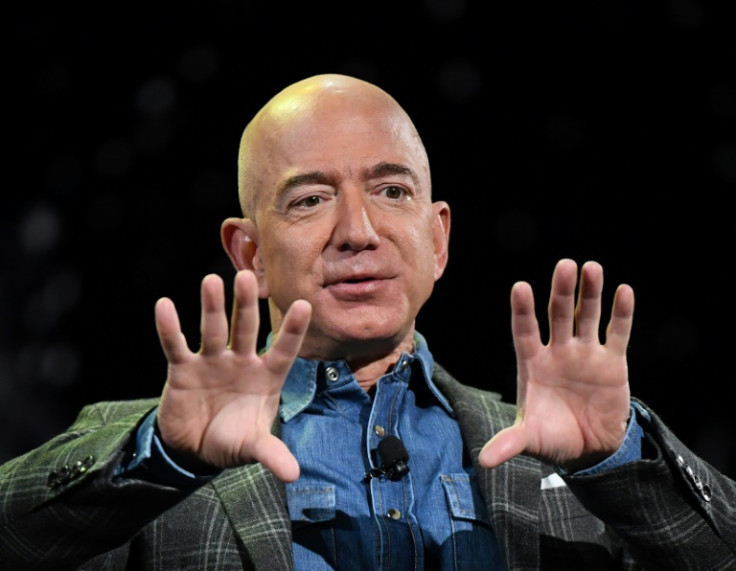 KEY POINTS
From 2017 to 2021, Jeff Bezos held the title of the world's richest person
Based on his net worth in 2021, Bezos makes $3,715 in a single second
Bezos was hailed a self-made billionaire at 35
The e-commerce titan Jeff Bezos is one of the wealthiest men on the planet in this day and age. He was hailed as a "self-made billionaire" in 1999 at 35 years old. See how the CEO of Amazon became a billionaire and other intriguing facts about him on this list.
1. Jeffrey P. Bezos was born in Albuquerque, New Mexico. His grandfather was a regional director of the Atomic Energy Commission in Albuquerque.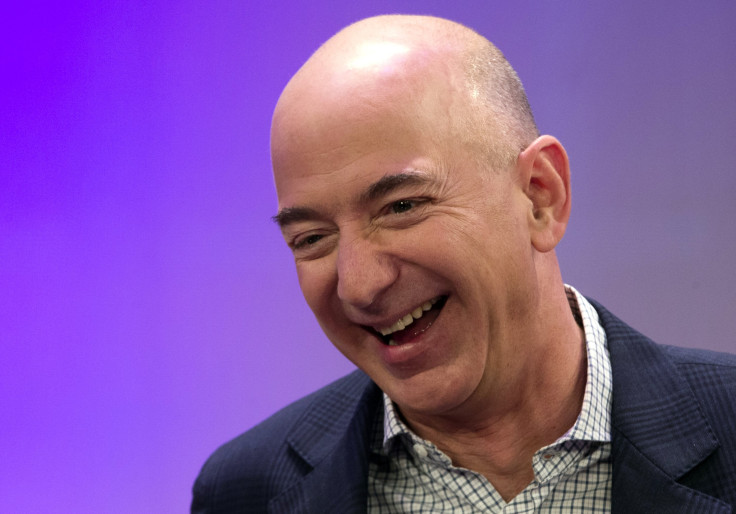 2. Toys and tools weren't just mere playthings for young Bezos. His mother, Jacklyn "Jackie" Bezos, saw something in her son that may have served as a hint for Bezos' inventive future self.
"With Jeff, I think I was amazed when he was two-and–a-half and riding one of those boat events in a kiddie playground that just goes round and round in circles. I thought: I stopped existing," she recalled, as per Geek Wire.
"All he wanted to do was watch the cables and the pulley and look down into the water, trying to figure out what happened next. So, I was kind of disappointed, actually. Because I wanted the reinforcement of: 'Yeah, there's my mom.' I think I knew early on that he was wired a little bit differently. And, then, when he tried to take his crib apart with a screwdriver, I think that cinched it." she shared.
3. Bezos was adopted by Miguel "Mike" Bezos when he was four years old, which Bezos shared in a statement before a House antitrust subcommittee in 2020. Mike was a native of Cuba who migrated to the United States. He worked at Exxon Mobil, a multinational oil and gas company, where he held management and engineering roles.
4. The biological father of Bezos was a circus performer. This was confirmed in the research about Bezos titled "The Everything Store: Jeff Bezos and the Age of Amazon" by Brad Stone. Stone revealed that his biological father, Ted Jorgensen, had a bicycle business in Phoenix and performed as a unicyclist in a circus.
Jacklyn and Jorgensen were both in high school when she gave birth to Bezos at the age of 19. Despite that, the two tied the knot. But Jorgensen was "a bad father and a bad husband" with alcoholic tendencies, which he admitted, as per Stone.
The two separated after two years of marriage. And Jorgensen didn't have any idea that his son had become a billionaire businessman until Stone was able to track him.
Regardless of what kind of father and husband Jorgensen was, Bezos didn't have any grudges toward Jorgensen. As per Stone, Jorgensen reached out to Bezos "about his regrets."
Stone disclosed that Bezos "empathized with the impossibly difficult choices that his teenage parents were forced to make and said that he had had a happy childhood nonetheless," as per Stone.
"He said that he harbored no ill will towards Jorgensen at all, and he asked him to cast aside any lingering regret over the circumstances of their lives."
Jorgensen passed away in 2015 without meeting Bezos.
5. He started his first-ever business in high school. Just like any other business, Bezos started from scratch, which was his way to relieve the itch of entering the business world.
Together with his girlfriend, they launched an education camp called "The DREAM Institute," which housed fourth to sixth graders. They collected $600 per student, according to Insider.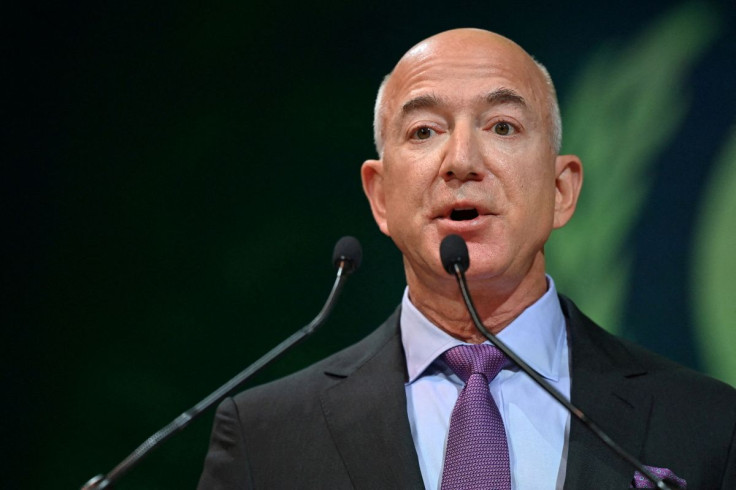 6. His first job was at McDonald's. Bezos served as a "grill man" in charge of everyone's favorite burgers at McDonald's when he was 16 years old.
"I was a cook," Bezos told Fast Company. "They wouldn't let me anywhere near the customers. This was my acned-teenager stage. They were like, 'Hmm, why don't you work in the back?'" Bezos said in jest.
Bezos shared that working at McDonald's taught him a lot about customer service.
On Aug. 29, Bezos posted of a photo him finishing a McDonald's burger with the caption: "My first job. Still the same great burger! Happy Sunday!"
7. He graduated summa cum laude. Bezos earned electrical engineering and computer science degrees appended with the honor of summa cum laude from Princeton University.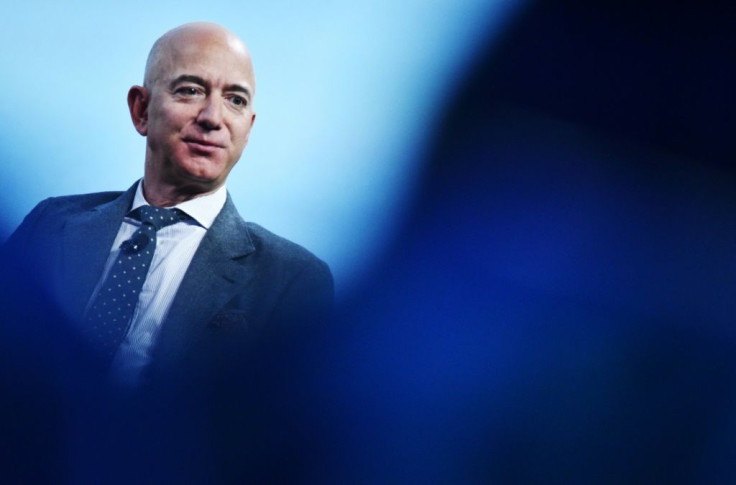 8. He also graduated with a 4.2 GPA. Bezos finished with honors and a 4.2 GPA because of his keen interest in science and technology.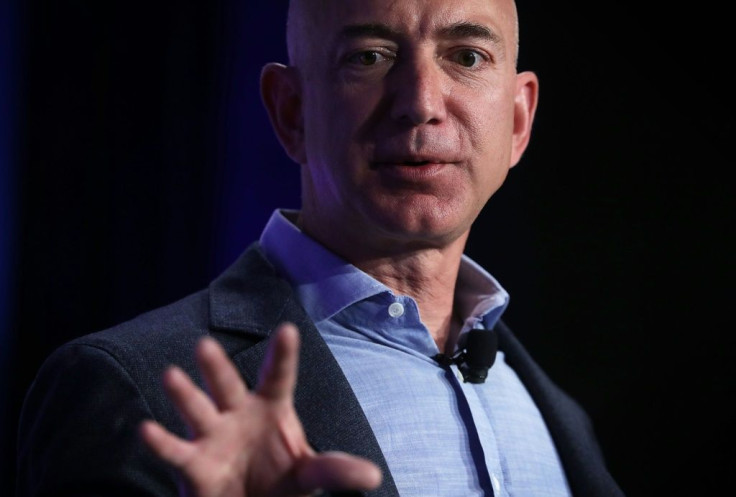 9. Despite his outstanding academic record, he has an unnerving dream of colonizing space. Way back in 1982, Bezos graduated valedictorian from Miami Palmetto Senior High School. It was then when he revealed his dreams about space. He said that "the whole idea is to preserve the Earth," as per Miami Herald. "... final objective is to get all people off the earth and see it turned into a huge national park."
Fast forward to 2018, Bezos had a plan for the partnership of Blue Origin and NASA to make lunar settlement possible and bring the "heavy industry" to the Moon.
"We will have to leave this planet," Bezos told Geek Wire. "We're going to leave it, and it's going to make this planet better. We'll come and go, and the people who want to stay will stay."
"The Earth is not a very good place to do heavy industry. It's convenient for us right now," he stated. "But in the not-too-distant future — I'm talking decades, maybe 100 years — it'll start to be easier to do a lot of the things that we currently do on Earth in space because we'll have so much energy."
10. Believe it or not, he struggled with Math too. In an interview with the Economic Club of Washington, Bezos reminisced about the time he struggled with a math assignment for three hours during college at Princeton and how a friend, Yasantha Rajakarunanayake, whom he described as "the smartest guy in Princeton" and "the most humble and wonderful guy," helped him figure it out.
"He brings us into his room, he sits us down, he writes out three pages of detailed algebra, everything crosses out, and the answer is cosine," Bezos shared. "And I said, 'Listen, Yasantha, did you just do that in your head?' And he said 'No, that would be impossible. Three years ago, I solved a very similar problem. And I was able to map this problem onto that problem, and then it was immediately obvious the answer was cosine.'"
"And that was an important moment for me: that was the very moment when I realized I was never going to be a great theoretical physicist," he confessed with a smile.
In 2018, Yasantha happened to see the interview on Twitter and quote tweeted his response: "Wow! Jeff is talking about me. Amazingly he remembers interacting with me 34 years ago. What a memory! Also, no Amazon if it weren't for this, since he decided not to pursue physics!"
11. Amazon began as an online book retailer. In 1995, Amazon became a digital bookstore. "Fluid Concepts and Creative Analogies: Computer Models of the Basic Mechanisms of Thought" was the first book sold by the fledgling business.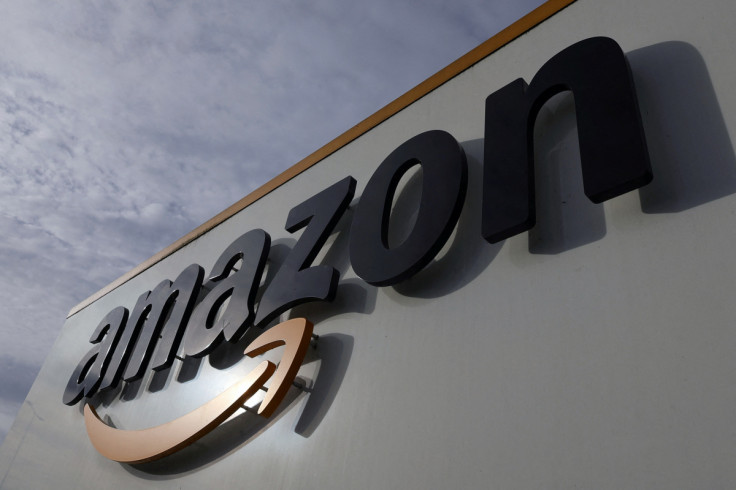 12. Net worth. Bezos pockets an eye-popping net worth of $117.3 billion.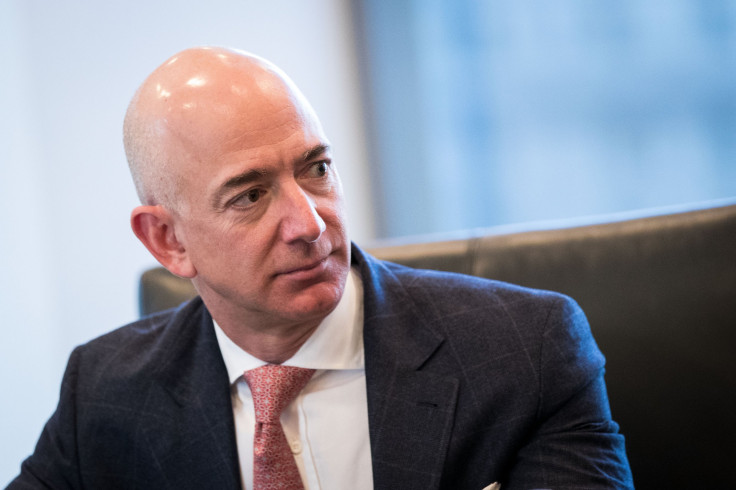 13. Who is his girlfriend? Bezos is in a relationship with Lauren Sánchez, a media figure who began as a host, reporter, and actor.
Sánchez also had appearances in the movies "Ted 2," "The Longest Yard," "Day After Tomorrow" and "Fight Club."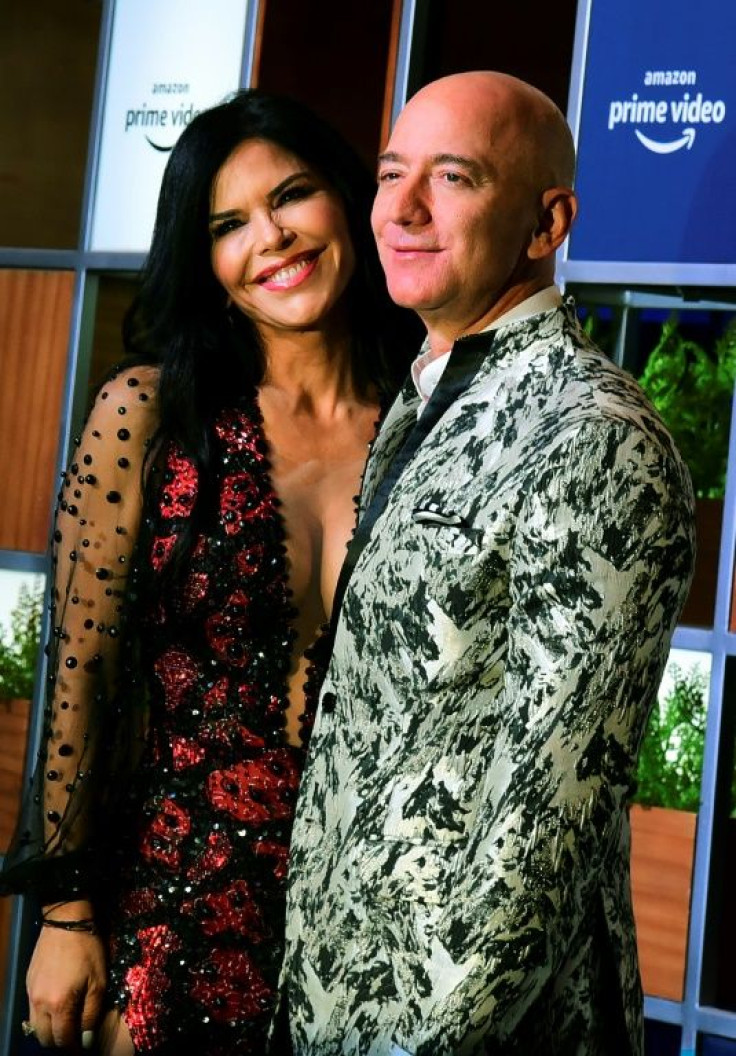 14. Yep! He has also eaten an iguana. Bezos got the chance to eat an invasive specie of iguana during the fancy Explorers Club Annual Dinner at the Marriott Marquis in Times Square.
Other invasive peregrine species included in the menu were green iguana, Asian carp, and lionfish.
"We have this theme of exotics over the years, but it has really morphed into something special because now, we're talking about invasive species; how you can consume invasive species as a way to stabilize and make the planet more sustainable," explained the President of the Explorers Club.
Bezos showed up at the opulent and exotic occasion to receive the Buzz Aldrin Space Exploration Award.
15. Bezos took a DNA test, and turns out he's a Lizzo fan.
16. He's also a "Lord of the Rings" fan. Bezos, a Tolkien fan, gave Amazon $250 million to acquire the television rights to "The Lord of the Rings." As an ardent admirer of "LOTR" since his teens, he was once prompted to chair a summer camp that included "Lord of the Rings" on its reading list, as per WSJ.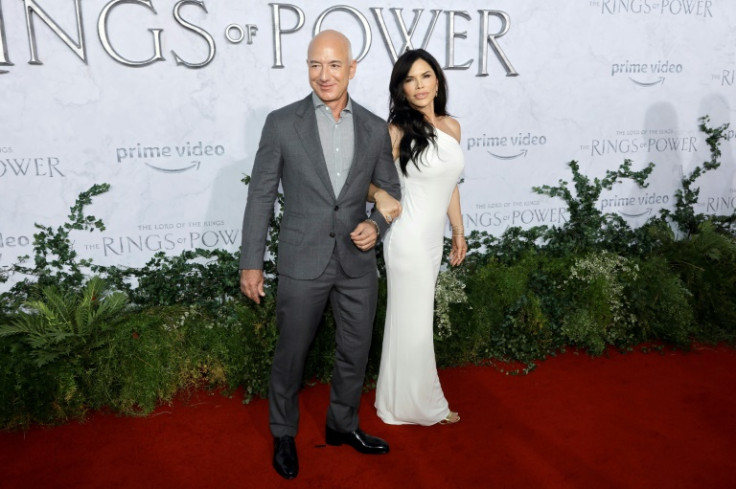 17. It seems like Young Bezos got a thing for Pikachu...
18. Bezos survived a helicopter crash in 2003. Bezos was able to keep his body and soul together without severe injuries when the helicopter he and two other passengers were riding crashed because its tail hit a tree during take-off in West Texas.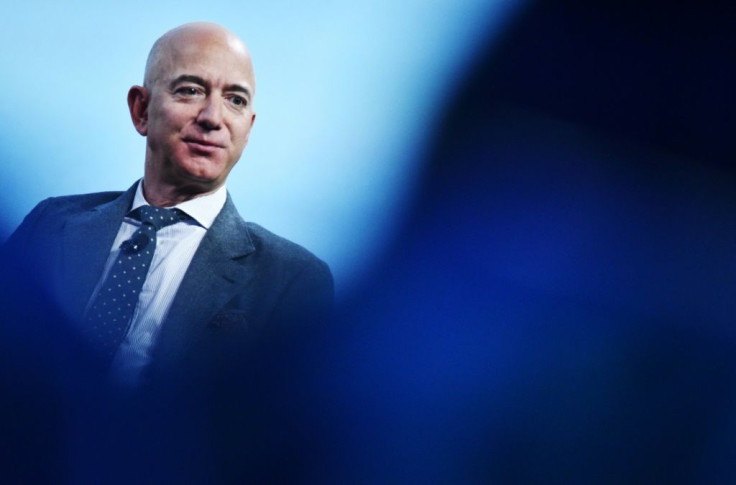 19. The Amazon CEO was hailed the Businessperson of the Year in 2012 by Fortune. Fortune featured Bezos' works, including Amazon Web Services and Kindle Fire line, which gained massive success.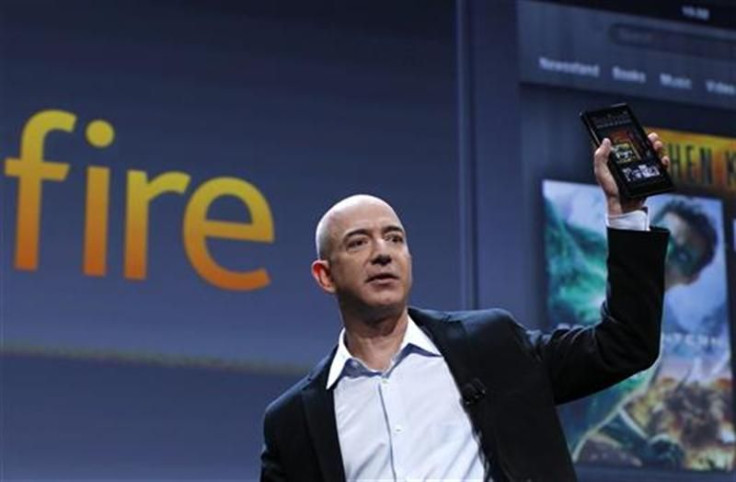 20. In 2013, Bezos bought The Washington Post Co. He purchased the American daily newspaper for $250 million in cash, as per Washington Post.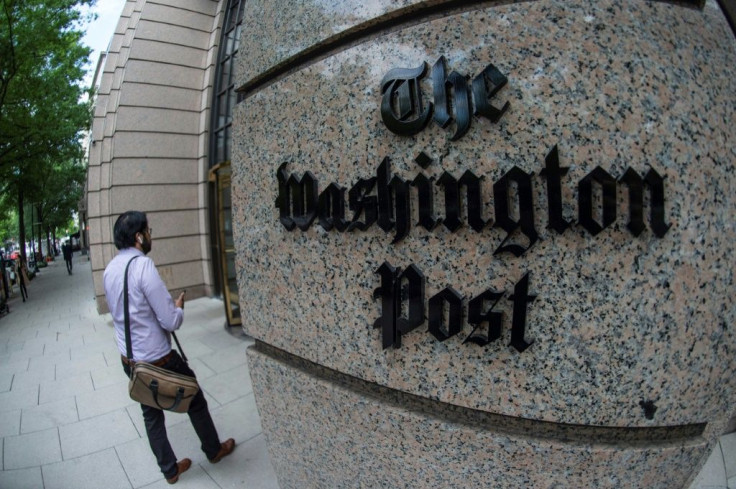 21. Bezos became a self-made billionaire at 35, just a few years younger than Bill Gates. If you're not quite sure what you're doing in your thirties, Bezos was pretty much on cloud nine for being a self-made billionaire due to the massive growth of Amazon shares.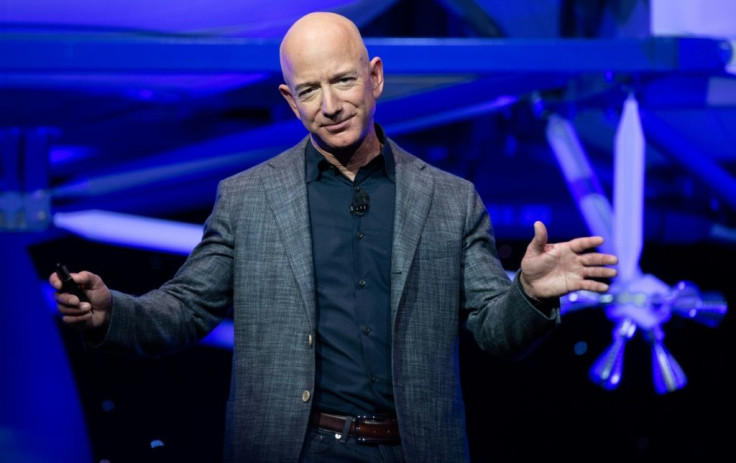 22. Bezos' federal income tax payment in 2007 was a disappointing $0. Despite being a millionaire, the e-commerce entrepreneur failed to pay his federal income taxes in 2011 as well, according to research by ProPublica.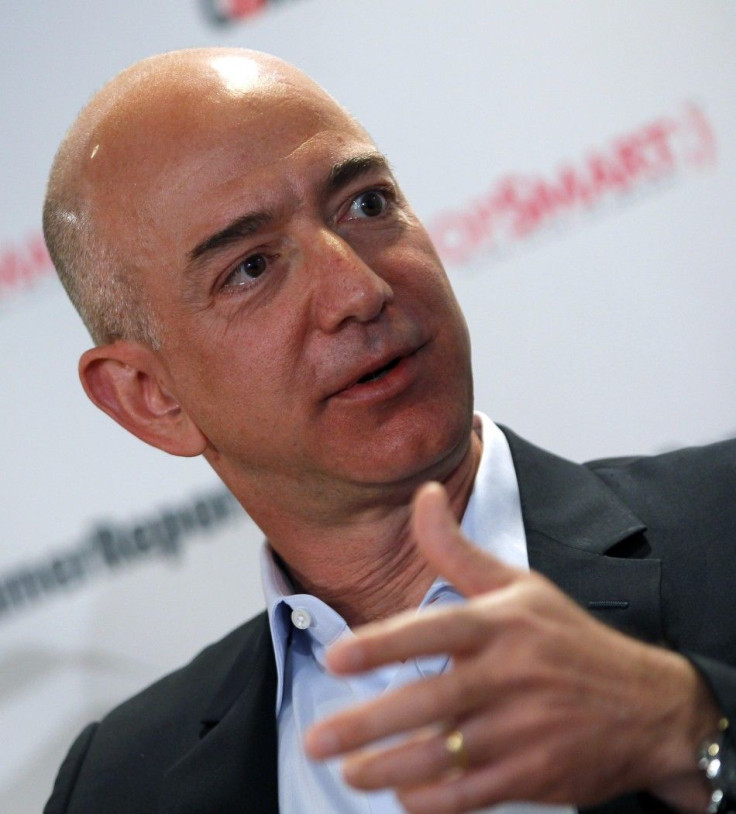 23. Bezos did a cameo in "Star Trek Beyond." Bezos, the CEO of Amazon, was pictured in "Star Trek Beyond" as the alien Starfleet officer. He appeared for five minutes in a scene with Kalara. Bezos pleaded for years to get a cameo in the film, according to Geek Wire.
"He was awesome," director Justin Lin told the Associated Press (via The Washington Post). "It was like a president was visiting, you know? He had a big entourage! But it didn't matter because he was so into it. He had to wait around all day because it was one day we were shooting like three different scenes and, it was also credit to Jeff because ... he just nailed it every time."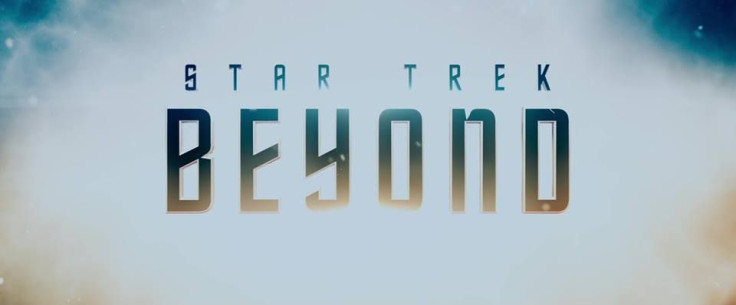 24. Bezos will be opening a tuition-free academy for pre-schoolers in 2023. The academy is named "Bezos Academy" and located in Des Moines, Washington.
In 2020, Bezos shared a glimpse of the academy in an Instagram post that said, "This classroom is just the beginning. The @bezosacademy opens its doors on Oct. 19th. This one in Des Moines, WA, is the first of many free preschools that we'll be opening for underserved children. Extra kudos to the team for figuring out how to make this happen even amidst COVID, and to Wesley Homes for stepping up with the facility."
25. He loves milk. Specifically, the Tuscan Dairy Whole Vitamin D Milk, which he rated 5 stars in 2006 with an Amazon review where he said: "I love milk so much that I've been drinking it since the day I was born. I don't think it was Tuscan though."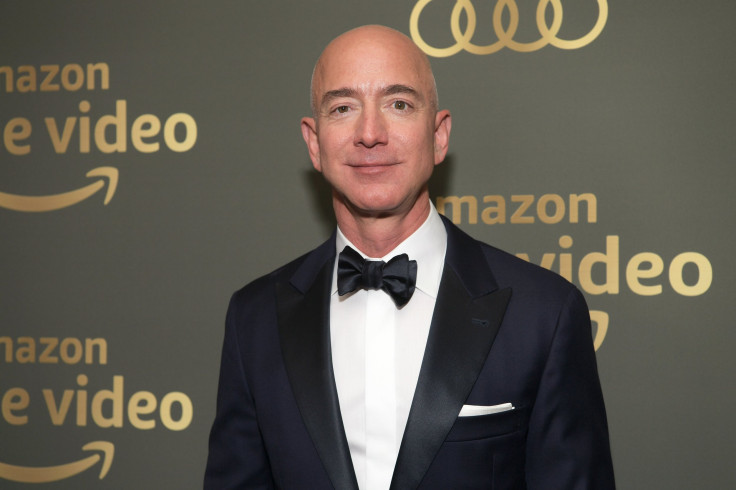 26. Bezos had the throne for being the richest person on the planet. From 2017 until 2021, Jeff Bezos held the title of the world's richest person until Elon Musk toppled him.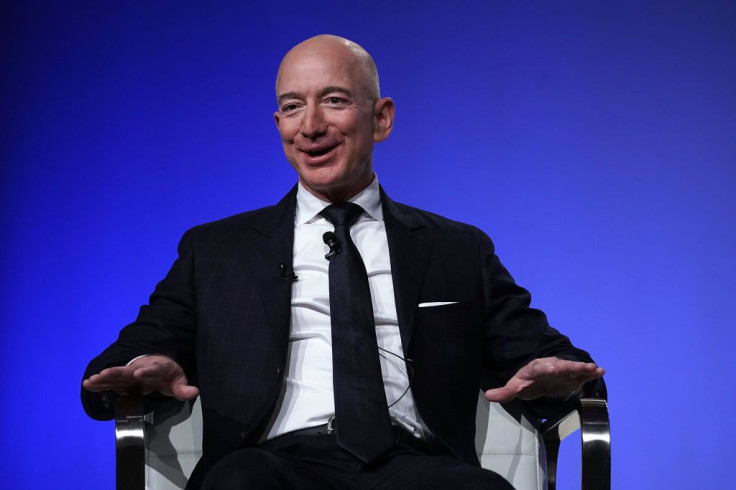 27. Based on his net worth in 2021, Bezos makes $3,715 in a single second, according to USA Inquirer.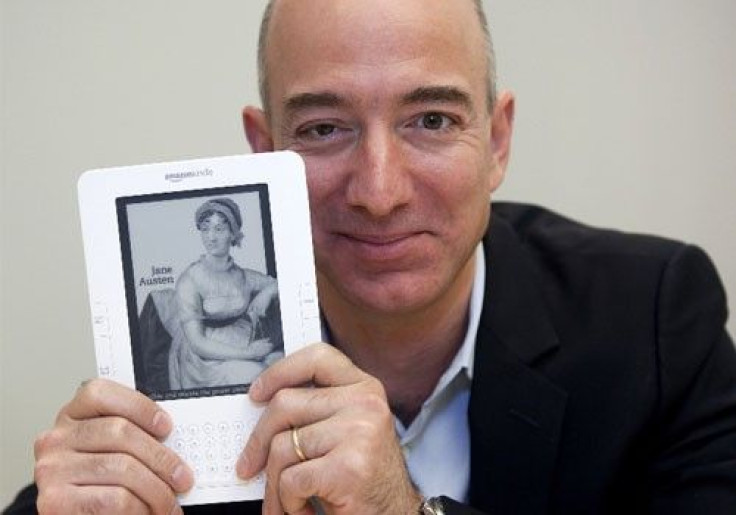 28. Bezos thinks that people are "inherently lazy." With a staggering $117.3 billion net worth, he believes people are lazy.
In the biography Stone wrote about Bezos, he spilled a scalding tea about Bezos's treatment toward his employees. "He treats workers as expendable resources without taking into account their contributions," Stone wrote.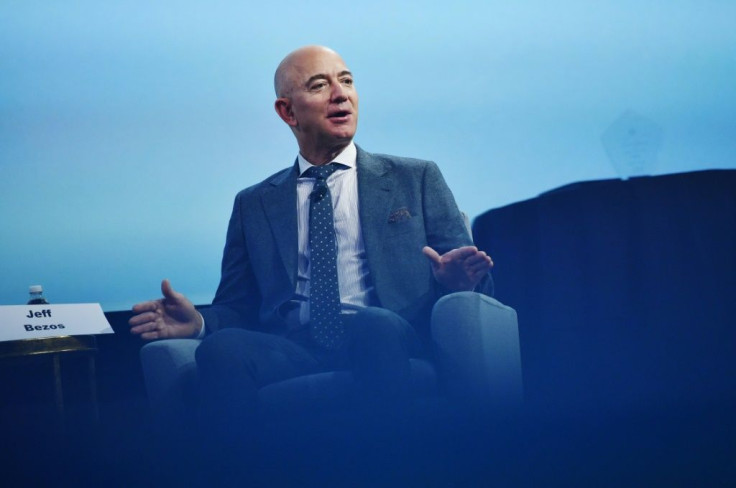 29. Jeff and his brother Mark launched a rocket into space on July 20, 2021. The crew of the suborbital launch vehicle New Shepard, including pilot Wally Funk, 82, Oliver Daemen, 18, and Jeff Bezos' brother Mark Bezos, successfully climbed up to space.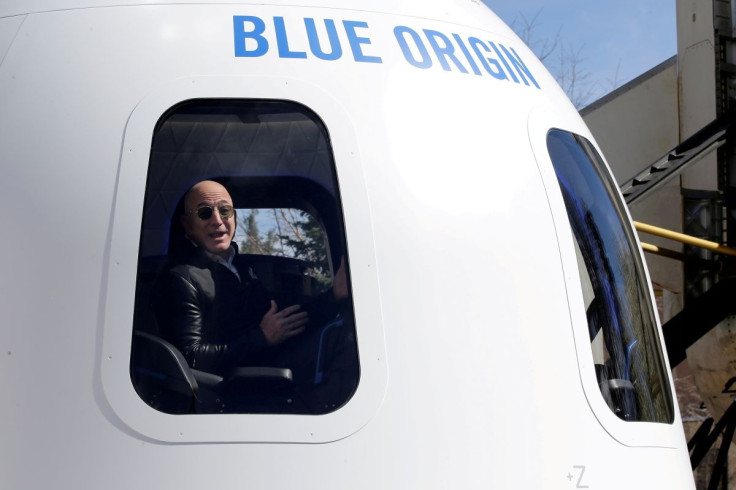 30. Art installation of Ghanaian artist Amoako Boafo was the first artwork Blue Origin launched into space. In August 2021, the Bezos-founded spaceflight business Blue Origin sent its first pieces of art into orbit: finger-painted portraits by Amoako Boafo, an award-winning painter from Ghana.
© Copyright IBTimes 2023. All rights reserved.
FOLLOW MORE IBT NEWS ON THE BELOW CHANNELS