33,851 Breakthrough COVID-19 Cases Recorded In Indiana, 229 Have Died
KEY POINTS
At least 92% of the state's breakthrough COVID-deaths occurred in patients aged 65 or older
The state also reported 735 breakthrough hospitalizations
Indiana has now reported more than 950,000 COVID-19 cases and over
More than 30,000 residents in Indiana have contracted COVID-19 and over 200 have died of the novel coronavirus despite being fully vaccinated against the disease.
Indiana health officials have recorded 33,851 breakthrough COVID-19 cases among the state's fully vaccinated individuals since the beginning of the pandemic. The cases represent 1.047% of the state's vaccinated population, according to the latest data published Thursday.
The health department's data also showed that 229 fully vaccinated residents have died of COVID-19, representing 0.007% of all individuals who have received two vaccine doses from Pfizer-BioNTech or Moderna, or the single-shot vaccine developed by Johnson & Johnson. Of the 229 deaths, 92% or 210 occurred in patients aged 65 or older.
As of Thursday, health officials have also reported 735 breakthrough COVID-19 hospitalizations. The figures represent 0.023% of the state's fully vaccinated population.
Overall, the state has recorded 959,409 COVID-19 cases since the start of the pandemic, 2,888 of which were recorded on Tuesday alone.
Indiana also reported 65 new deaths that occurred between Aug. 25 and Sept. 28, bringing Indiana's total number of COVID-19 deaths to 15,132. The agency's COVID-19 dashboard puts the state's seven-day average of deaths to 28 and the seven-day positivity rate at 9.8%. It was the first time the state's positivity rate fell under 10% in weeks.
While the number of COVID-19 cases in the state is waning, State Health Commissioner Dr. Kris Box warned about the possibility of another surge of cases.
"We don't see these declines to be linear. We may see cases bounce back up and bounce back down," Box said during a press conference at the Indianapolis Motor Speedway's IndyCar parking lot Wednesday, according to WANE15. "That is the nature of this disease."
As of Wednesday, Indiana health officials have fully vaccinated 56% of eligible residents, including more than 70% of people aged 60 and older. However, only 3.7% of children between the ages of 12 to 15 have been fully vaccinated against COVID-19, and only 4.3% of people from the same age group have received their first doses.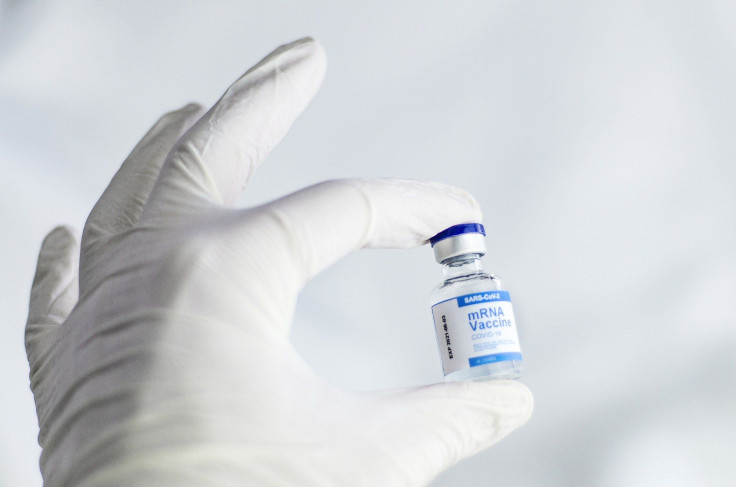 © Copyright IBTimes 2022. All rights reserved.
FOLLOW MORE IBT NEWS ON THE BELOW CHANNELS