34-Year-Old Charity Johnson Reveals Why She Posed As A High School Student: 'I Was Looking For Love'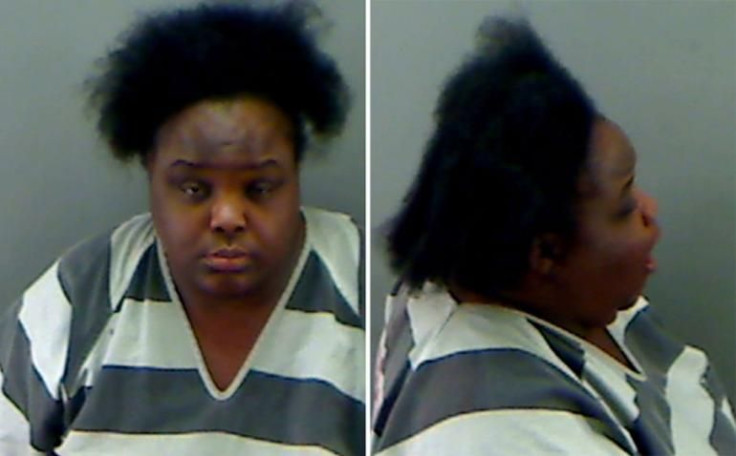 A 34-year-old Texas woman who posed as a high school student is finally speaking out.
Charity Ann Johnson was arrested in May by Longview, Texas, police after a town resident Johnson was living with said she believed she was lying about her age. Johnson had been posing as a 15-year-old high school sophomore at New Life Christian School in Longview.
Officials eventually confirmed that Johnson had lied about her age and identity, charging her with failure to identify and giving false fictitious information. Johnson had been attending the school for close to a year before being busted.
Speaking to KETK in nearby Tyler, Johnson explained why she chose to lie about her age and enroll at the school.
"I'm just a normal person ... like any other normal person, trying to pursue her education, get her education and make it through life and be a better person," Johnson said.
"I'm not the person that some people are portraying me to be ... such a bad person ... or a monster ... I'm a regular person that was trying to do something better with her life," she added.
Johnson said she was abandoned by her family and doesn't even know where she was born. She says her search for love is what prompted her to pose as a child so she could receive the care and attention she would have been denied had she revealed her actual age. ""I guess you can say I was looking for love," she said.
Tamica Lincoln of Longview requested the help of officers to make Johnson leave after she became suspicious of Johnson's age. Lincoln told KLTV in Tyler that she was fooled into letting Johnson move into her home. Lincoln says Johnson told her she was 15 and needed somewhere to live.
"I sympathized with her, and invited her into my home," Lincoln said. "I took her in as a child, did her hair, got her clothes and shoes."
Lincoln told KLTV that Johnson said she had been abused by her biological father. But both he and her mother had died. Lincoln then began serving as her guardian, even visiting with the woman's 10th grade teachers.
Even through her lies, Johnson says that her guardian, whom she still calls mom, and her pastor are still offering her support. "I love them both, I care about them, I know they're probably hurt and all ... but I know it's something that we'll work out together," she said. She said they have vowed to work through this tough time together.
© Copyright IBTimes 2023. All rights reserved.
FOLLOW MORE IBT NEWS ON THE BELOW CHANNELS