3rd Death Possibly Linked To Pennsylvania Hepatitis A Outbreak Reported
KEY POINTS
A restaurant is being investigated in connection with the outbreak
The business was temporarily shut down on Jan. 7 'until further notice'
It has not been confirmed as the actual source of the outbreak
There has been a third death possibly linked to a hepatitis A outbreak in southeast Pennsylvania. The restaurant being investigated in connection with the outbreak has questioned the probe.
A third person reportedly died following a hepatitis outbreak in Montgomery County, reported WPVI. A news release from the Montgomery County Department of Public Health noted earlier this month that the exposure possibly happened in late November 2021.
So far, there are over 12 hepatitis A cases under investigation, while seven people remain in the hospital.
Authorities are currently investigating an Italian restaurant possibly associated with the outbreak. The business was temporarily shut down on Jan. 7 "until further notice," but it has not been confirmed as the actual source.
An attorney working with the restaurant has questioned the investigation, saying none of its employees have actually tested positive for hepatitis A.
Hepatitis A
Hepatitis is the inflammation of the liver. Hepatitis A, B and C are all liver infections caused by different viruses, the U.S. Centers for Disease Control and Prevention (CDC) noted. These three are spread in different ways.
Hepatitis A is a very contagious condition that spreads when a person ingests the virus "even in microscopic amounts," whether via consuming contaminated food and drink or having close contact with someone who is infected.
Typically, people who get hepatitis A can get sick for weeks to months but can recover completely without lasting liver damage, the CDC explained. But there are some "rare" cases, like in older people or those with serious health issues, in which hepatitis A can cause liver failure and even death.
Hepatitis A, however, is vaccine-preventable. Since the vaccine was recommended in 1996, cases of the condition "declined dramatically." Unfortunately, cases have been increasing again in recent years, particularly among certain populations such as those who are homeless.
Anyone who thinks they may have been exposed to the hepatitis A virus should call their health care provider or state health department. A single shot of the hepatitis A vaccine can help protect an individual from the infection if given within two weeks after the exposure.
According to the CDC, those who have had hepatitis A in the past already developed antibodies for it, thus protecting them "for life."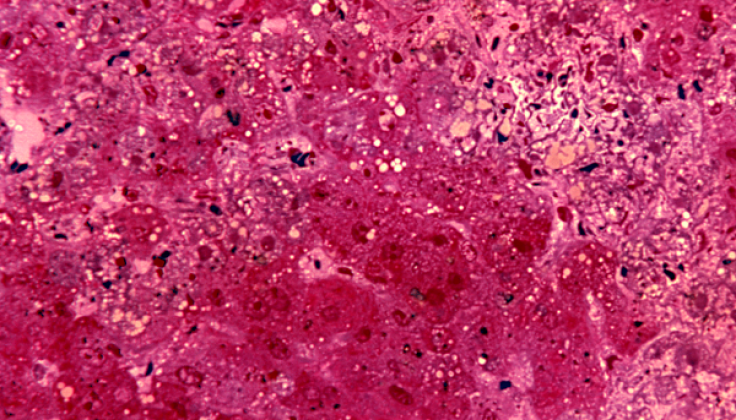 © Copyright IBTimes 2022. All rights reserved.
FOLLOW MORE IBT NEWS ON THE BELOW CHANNELS