44 People On Deportation Flight To Guatemala Reportedly Test Positive For Coronavirus
KEY POINTS
At least 44 people reportedly tested positive for coronavirus on an ICE Air flight with 76 passengers from Texas to Guatemala
Guatemalan Foreign Minister Pedro Brolo said that deportee flights will temporarily be suspended
U.S. Immigration Customs and Enforcement said it was screening detainees before placing them on flights and following proper CDC guidelines on the coronavirus
Sources in the Guatemalan government said Friday at least 44 people on a deportation flight with 76 passengers from the U.S. tested positive for coronavirus. The government source told the Associated Press the flight came from Brownsville, Texas, on Monday and was one of two deportation flights to come out of Texas.
Guatemalan authorities said three passengers on Monday's flight had a cough and fever and were separated by officers shortly after arriving. One of three tested positive, prompting authorities to order coronavirus tests on the other 73 passengers.
The other flight came from El Paso, Texas, and carried 106 migrants. There was no word on whether passengers on that flight also tested positive.
Carlos Sandoval, a spokesman for Guatemala President Alejandro Giammattei, said officials were working with health officials in the U.S. "to revalidate the health status of Guatemalans returned in recent days."
"The test will be carried out again on the positive and negative cases from the infection control center in the United States, as well as in the national health laboratory here in our country," Sandoval said.
Despite the reassurances, Foreign Minister Pedro Brolo told the Associated Press deportee flights will be suspended temporarily.
U.S. Immigration and Customs Enforcement, which has come under criticism for the conditions at detainment centers set up along the U.S./Mexico border as part President Trump's immigration crackdown, told CNN about 100 people have tested positive for the virus.
"The health and welfare of detainees in ICE custody is of the highest priority to the agency. ICE closely follows [Centers for Disease Control and Prevention] guidance as a standard practice and particularly in response to the changing dynamic of this global pandemic," a spokesman said. "Currently, CDC is on the ground in Guatemala to review and validate the COVID-19 tests performed on those arriving from ICE Air flights. Once results are available, ICE will determine whether to re-evaluate current medical procedures with CDC guidance to ensure that any newly necessary practices are implemented."
ICE said on its official website new detainees undergo "a visual screening consistent with current ICE policy" before boarding an ICE Air flight. Anyone that isn't a "new apprehension" is boarded with proper medical clearance. Any detainees who fail the screening or are suspected health risks are sent to another ICE facility for another screening.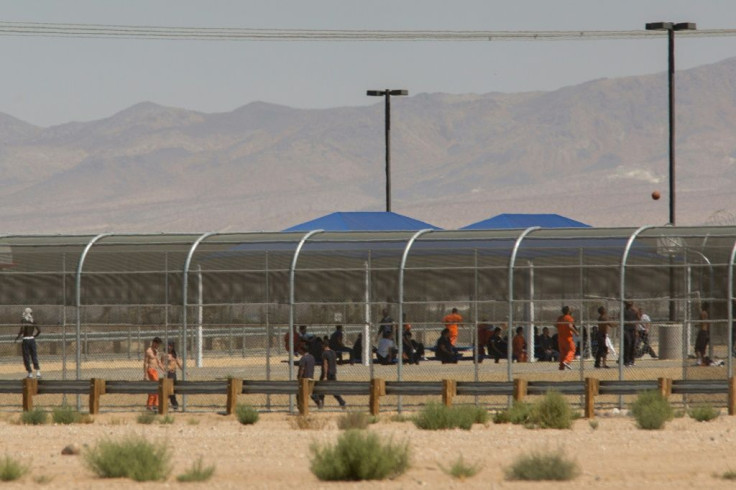 © Copyright IBTimes 2023. All rights reserved.