4th Of July Netflix Movies: 8 American Films To Watch On Independence Day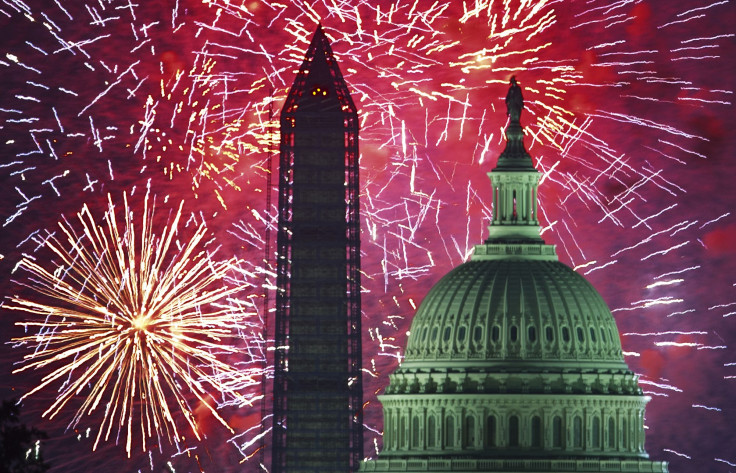 Not sure what to watch this Fourth of July weekend? Is your Netflix queue overrun with options? Then whittle it down and go with a holiday appropriate American theme. You can spring for a classic patriotic film or try something a little different. Whether it's the latest documentary about one of America's most timeless singers or the ultimate underdog fighting to achieve the American dream, check out these Netflix recommendations before binging:
1. "What Happened, Miss Simone?"
This newly released documentary follows the story of one of the greatest voices in American music. Nina Simone's tragic and powerful is recounted through rare footage and family testimony. If "What Happened, Miss Simone?" isn't already in your queue, put it there.
2. "Rocky"
The ultimate underdog story is a worthy contender for your Fourth of July weekend movie binge. Revisit the original 1976 "Rocky" while chowing down hot dogs or egg yolk shakes like Sylvester Stallone does.
3. "On The Road"
Thinking of skipping the road trip and traffic this weekend? You can stay home and watch the literary throwback "On The Road" instead. Sure beats the congested highway at the end of a three-day weekend.
4. "Lee Daniels' The Butler"
"Empire" fans not familiar with the showrunner's work may want to check out his historical biopic on the life of a White House butler through several different presidencies. Starring Forrest Whitaker and David Oyelowo, "Lee Daniels' The Butler" is a different kind of patriotic film.
5. "Inglorious Basterds"
Celebrate America Tarantino-style with his bloody revenge movie "Inglorious Basterds." Jewish-American soldiers head overseas to kill Hitler in his historical revision filled with stars like Brad Pitt, Christoph Waltz and Michael Fassbender.
6."Dirty Dancing"
Thinking you'd like to get out of town and hit up a scenic resort among picturesque nature? Well, don't forget your dance shoes for the classic summer getaway movie, "Dirty Dancing."
7. "From Here To Eternity"
If you're looking for a good old American classic love story against the backdrop of war, few other Netflix options hold a candle to the Burt Lancaster and Frank Sinatra film, "From Here To Eternity."
8. "Baseball: A Film By Ken Burns"
Now if you really do not want to go out and play this weekend, you can dive head first in Ken Burns' impressive 11-part documentary series about the American pastime. To see how the game has evolved from the beginning of the leagues to the modern-day way we play ball, watch "Baseball: A Film By Ken Burns."
© Copyright IBTimes 2023. All rights reserved.
FOLLOW MORE IBT NEWS ON THE BELOW CHANNELS