5 Best Reputation Management Services In 2021
This article uses affiliate links, which means if you purchase products through these links, we may earn a commission. Click here to see our
T&C
. For licensing please click
here
.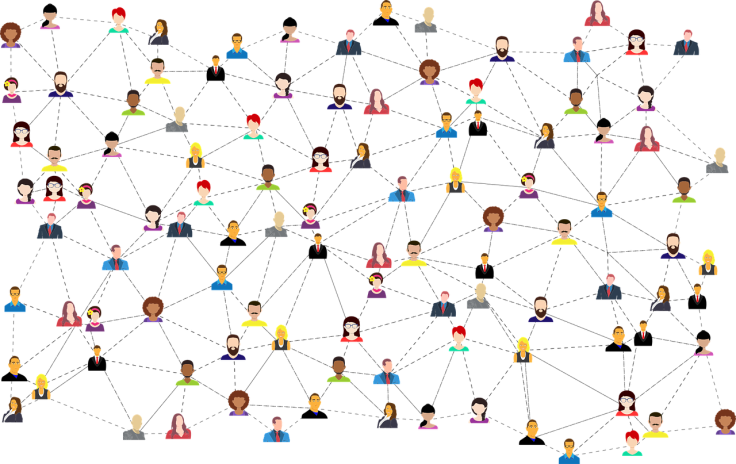 With the onset of the digital age, companies have used the internet to expand their brand, reach more consumers and win them over. However, this is but one side of a two-edged sword. While the internet can exponentially increase your reach of potential consumers, one misstep and the internet can be your worst nightmare, causing you and your business an almost ireversible damage.
This is where reputation management comes in and these companies have built a fortune around making people, organizations and businesses look good online.
Why is reputation management important?
Defined as the process of identifying and building your brand and credibility online, reputation management is critical for individuals and companies to keep their best foot forward all the time. For businesses, a decent rep online will not only attract customers, but keep them coming back. It will give you the invaluable information of knowing what people think about you, get a chance to counter any negative feedback, and also promote your positive mentions.
No matter how much you market your service or product, any customer will still look at your credibility before making a decision. Hence, it's important to create a strong positive image that will make your brand memorable and trustworthy, giving you the advantage over your competitors.
To help you out, we've listed five of the best reputation management companies you can utilize for your business this 2021.
First on the list is WebiMax, a results-based firm headquartered in Camden, NJ. Founded in 2008 by serial web entrepreneur and CEO Kenneth C. Wisnefski, Webimax has over 12 years of experience in the business, serving clients both big and small in the digital marketing space.
WebiMax is a results-oriented firm that focuses on providing their clients with tangible ROI. It does this by analyzing and identifying the causes of content being placed online, and then delivers a comprehensive approach to improving a client's overall online reputation.
Webimax splits its efforts between PR and online reputation management service. In this day and age where sensitive information leaking may put a company's whole business in jeopardy, Webimax ensures emails and other forms of communication are encrypted and protected. Clients are reassured that their sensitive situations are managed with extreme caution.
What sets them apart is their simple but effective process. Webimax offers the following services, depending on the type of content:
Content removal - it can completely remove damaging content from search engine results using its proprietary process
Suppress content - through its SEO expertise, it can suppress content to appear much deeper in search results
Crisis management - it can immediately provide solution to any unforeseen crisis, whether it's the development of an emergency position or real-time content delivery
Review acquisition - it also offers management of acquired reviews, providing a quick fix to client review portfolio
WebiMax customizes its strategy based on the client's needs and promises immediate positive impact in the first 30 days of service. It also offers month-to-month agreements depending on the need of the company. Click here to learn more.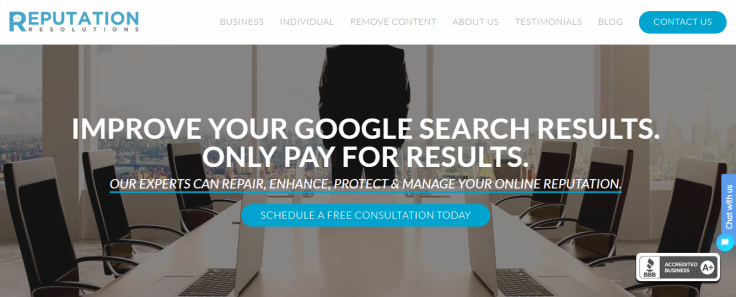 Reputations Resolutions is an award-winning firm founded in 2013 to help companies build their online reputation.
What sets this highly-rated firm apart from others is its "pay only for results" approach, which means they only charge their clients if they're successful in resolving the issue. But given that they have been selected to join the exclusive Google Partner Program, it's safe to say that they always deliver.
With a team consisting of specialists and strategic partners, Reputation Resolutions aims to help clients by isolating negative results, analyzing the data, and developing a strategy that would push the company forward in a more positive light in a rapid yet organic manner. The company also provides extra risk mitigation, meaning that if any removed content resurfaces, the company will take it down again for free.
Right now, the Reputation Resolutions provides a free reputation analysis. Learn more about it here.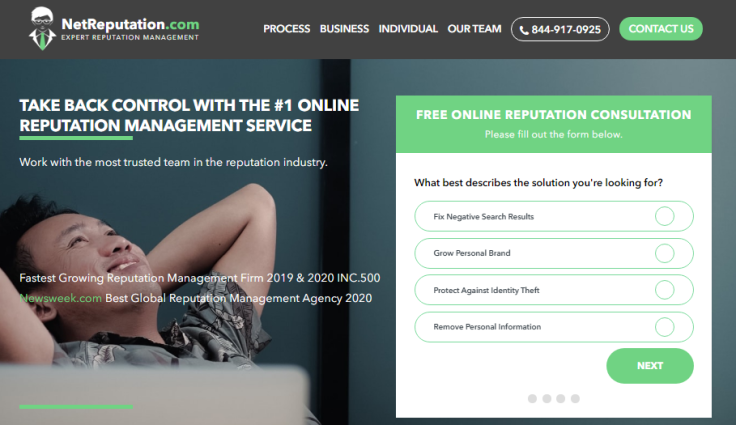 NetReputation is one of the highest-rated reputation management companies today. They are best known for their razor-sharp focus on this aspect of your business. While many other reputation management companies multi-task and also help with both marketing and PR, Net Reputation places all of its energy to making sure you put your best digital foot forward at all times.
As such, NetReputation's services focus on helping suppress negative results and only promot positive content. The firm also offers other services, such as public relations, branding solutions and other SEO services.
Learn more about the fast-growing company here.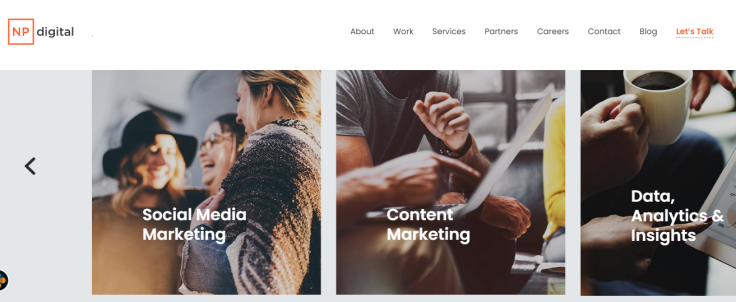 Founded by top influencer and New York Times best-selling author Neil Patel, NP Digital operates as a reputation management and performance marketing agency, and this is where NP Digital differs from others.
While most reputation management companies focus on suppressing negative content and pushing forward only good PR (which is effective), NP Digital takes it a step further by tying it all back to revenue. This means that NP Digital will not only help you manage your online reputation, but also use the best strategies to turn all that work into profit and growth. You're running a business after all, and NP Digital will help you do just that.
The company's clients include Facebook, NBC, eBay, GM, Google and Viacom, among others. You may learn more about NP Digital and its services here.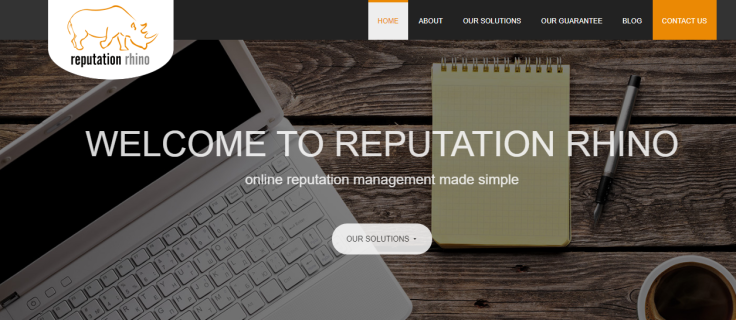 Last but not the least is Reputation Rhino, which is a reputation management agency based in New York City. A leader in the industry and the recipient of many awards, the agency serves all sorts of clients, from start-ups to big enterprises with years of experience up their sleeves.
As an online reputation management company, Reputation Rhino uses its years of experience and pool of experts in order to build a positive reputation for your business no matter who is searching for your company online. This includes new content creation and wide distribution of positive content across many platforms, whether it's in the form of a release, a blog post or a social media post. Not only do you establish a better online reputation, you also get more leads translating to new audience and potential customers.
Besides online reputation management, the company also provides SEO services, reputation management for individuals, web design and development, social media management, and pay per click advertising.
Learn more about the company and join their growing pool of clients by clicking here.