5 Hollywood Stars Who Have Been Married Three Times
There are quite a few couples in Hollywood, but not all of them last forever. Some Hollywood stars even make it down the aisle several times in their personal lives throughout the course of their career. Following the announcement that actress Scarlett Johansson is going to wed for the third time -- she's engaged to "Saturday Night Live" star Colin Jost -- take a look at five other celebrities who have said "I Do" three times.
Kim Kardashian-West
Kim Kardashian-West and Kanye West have been married for five years now and have four children together. She was first married to music producer Damon Thomas when she was just 19-years-old. They eloped in 2000 and he filed for divorce in 2003.
The beauty commented on her first marriage on her reality show, "Keeping Up With The Kardashian," revealing she "got married on ecstasy the first time."
After that marriage, she wed NBA player Kris Humphries, then of the New Jersey Nets, whom she had been dating since October 2010. They wed in a television special on Aug. 20, 2011, in Montecito, California. They split after 72 days of marriage.
Kardashian-West spoke in 2017 with Andy Cohen about the failed relationship, reports Entertainment Tonight, and said, "At the time I just thought, 'Holy [expletive] I'm 30 years old. I better get this together. I better get married.' I think a lot of girls do go through that, where they freak out thinking they're getting old and all their friends are having kids. So it was more of that situation. But I knew on the honeymoon it wasn't going to work out."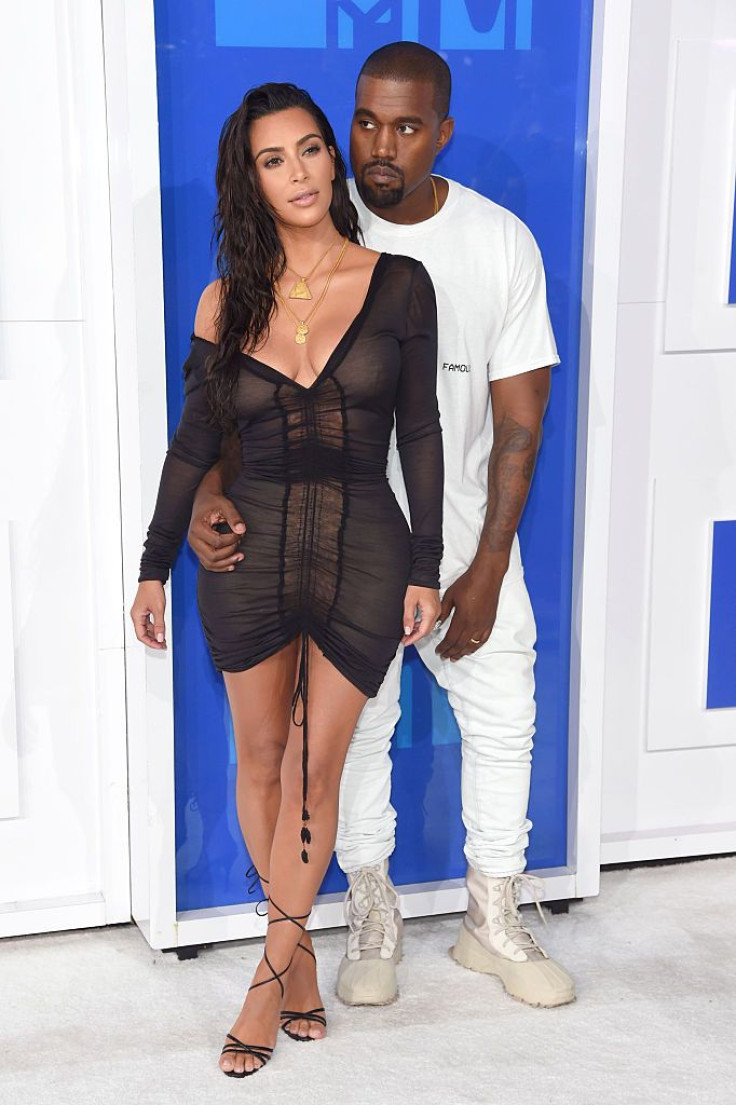 Tom Cruise
Actor Tom Cruise was married to actress Mimi Rogers from 1987 until 1990, prior to marrying actress Nicole Kidman in 1990 until 2001. Following his marriages to Rogers and Kidman, Cruise married actress Katie Holmes. They began dating in 2005, but she filed for divorce after five and a half years of marriage.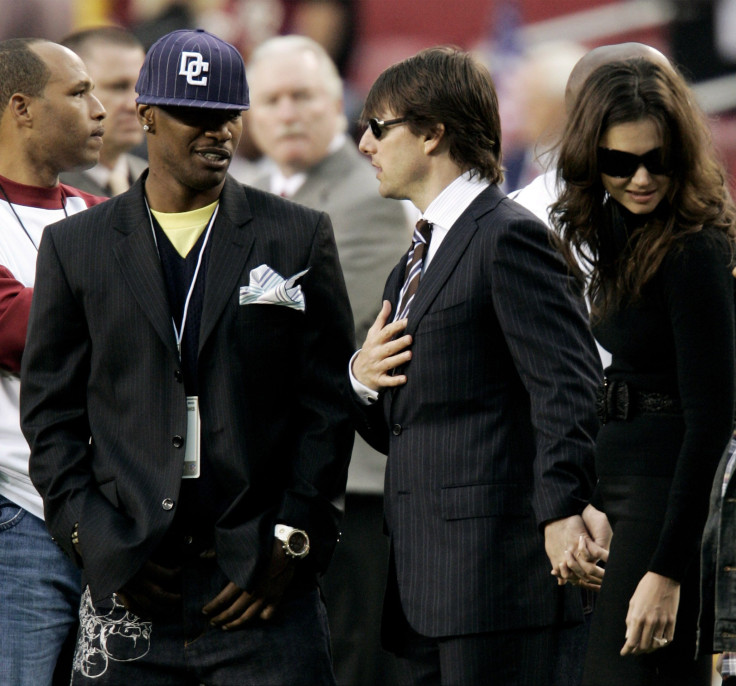 Demi Moore
Actress Demi Moore was first married to rock musician Freddy Moore from 1980 until 1985. She was only 17-years-old at the time. Freddy later said about Demi, "I've never met a woman with a more obsessive need to be liked and loved." Demi went on to marry actor Bruce Willis from 1987 until 2000.
Moore and Willis share three daughters, Scott, Rumer, and Tallulah. They split in 1998. Willis later told Rolling Stone magazine, "It's difficult for any couple to keep their marriage intact under the best of circumstances, and our marriage was under a huge magnifying glass all the time. So it might have been a little more difficult for us."
Demi later began dating actor Ashton Kutcher, who she first hit it off with in 2003. They tied the knot in 2005, but the two parted ways in 2011, after six years of marriage. Demi announced the split "with great sadness and a heavy heart." Ashton tweeted following her announcement, "I will forever cherish the time I spent with Demi."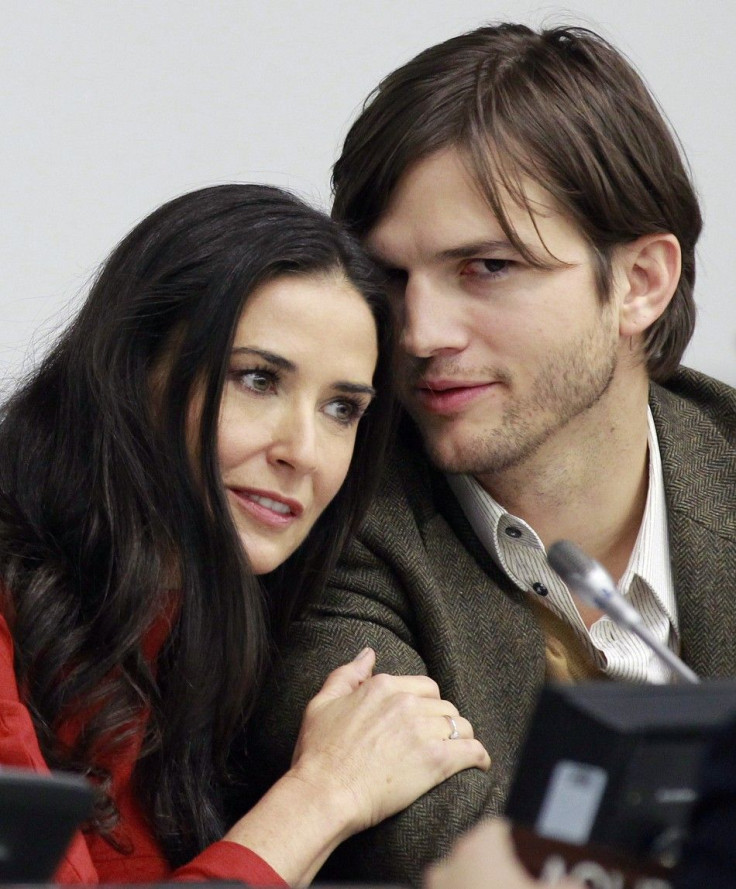 Jennifer Lopez
Singer, entrepreneur, and actress Jennifer Lopez and music artist Marc Anthony have remained cordial since they broke up several years ago. This was her longest marriage, as they were together from 2004-2014 and the two share twins Max and Emme.
Lopez was first married to then-waiter Ojani Noa, but they split in 1998 after getting married a year prior. The exact reason why is unknown however after their split he tried to shop around both a tell-all book and a honeymoon tape.
Following that relationship, Lopez married her backup dancer Cris Judd from 2001 to 2003. In 2014, Judd told Us Weekly about their marriage and possibly why it did not go according to plan, "You know it's very tough. Your privacy is breached. You're no longer a normal person. [Our wedding] was a circus. I think several people got arrested trying to climb up a mountain…trying to sneak in. We actually rented the airspace."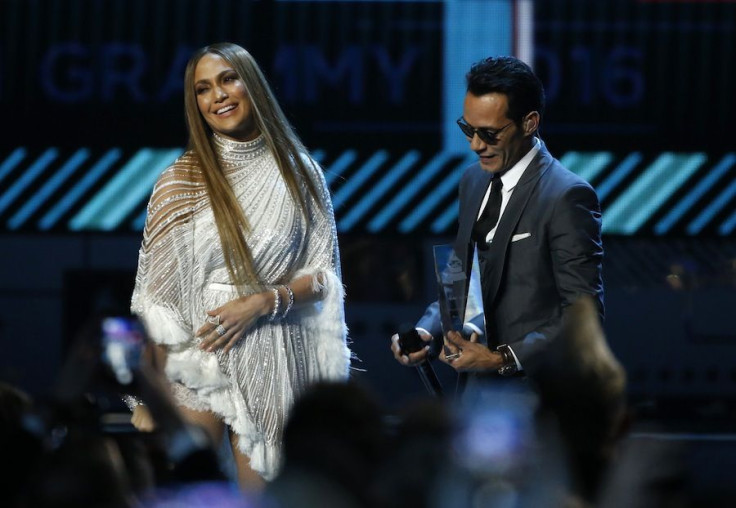 Harrison Ford
Actor, film director, and writer Harrison Ford and actress Calista Flockhart have been married since 2010, after meeting initially in 2002 at the Golden Globes. He was first married to chef Mary Marquardt from 1964 until 1979, however. They had two sons, chef-restaurateur Benjamin Ford and Willard Ford.
Ford then wed screenwriter Melissa Mathison from 1983 until they split in 2004. There was no reason given as to why they broke up. She died in 2015 at the age of 65 from neuroendocrine cancer.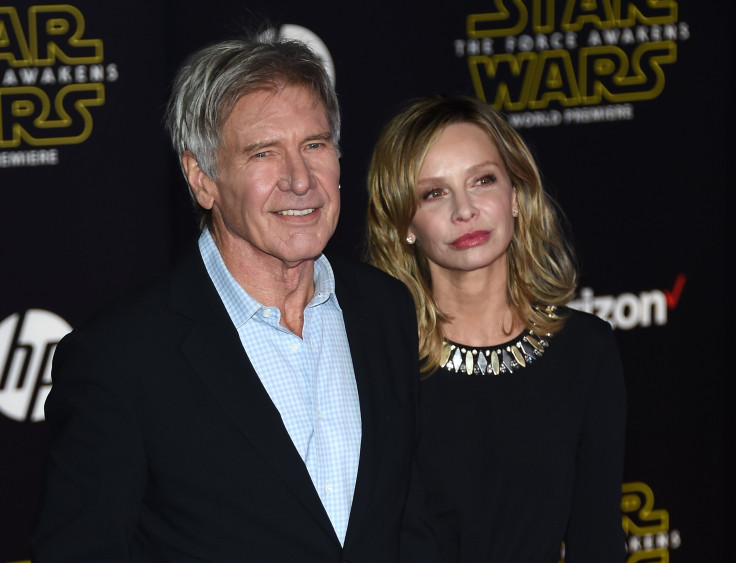 © Copyright IBTimes 2023. All rights reserved.