5 Moments You Missed On 'DOOL,' 'B&B,' & 'Y&R' This Week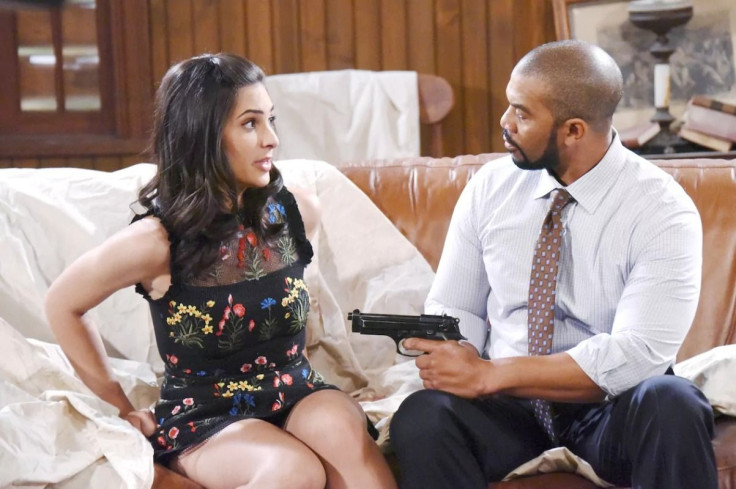 The drama continues to heat up on the daily soap operas, with the official new seasons of "Days of Our Lives," "Bold and the Beautiful," and "The Young and the Restless" all turning up the heat.
All three soaps brought the drama to a boiling point, with death threats, evil plots, schemes, and blackmail taking center stage on each show. In case you missed a minute of the action, here are the five biggest moments which happened this week.
"Days Of Our Lives" (NBC)
Gabi Is Placed In A Dangerous Situation
After she overheard the recording which proved Raines (Aaron Spears) was Dario's (Jordi Villasousa) accomplice in the counterfeiting scheme, Raines took Gabi (Camila Banus) hostage and threatened to kill her. With a clock ticking, the race was on to save her life, and after a bold move from Eli (Lamon Archey) to shoot Raines, Gabi was freed. Now, the right man is in police custody and Abe (James Reynolds) has been freed, and thankfully, Gabi is safe.
Andre Is Betrayed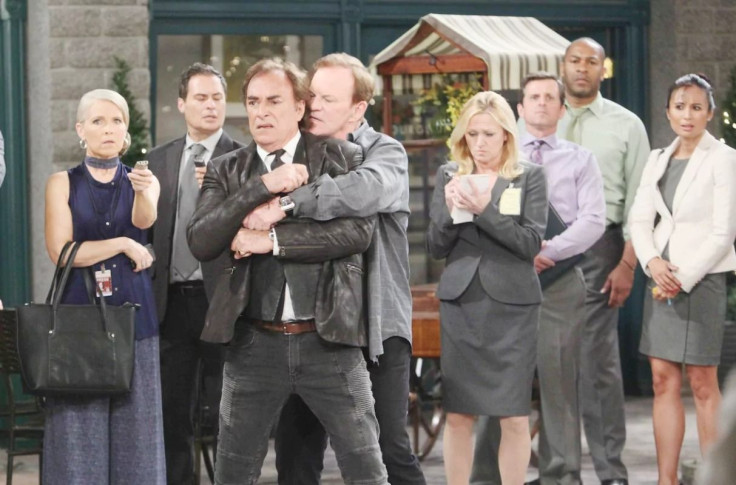 One person who found themselves in a dire predicament they couldn't find a way out of however was Andre (Thaao Penghlis). After calling a press conference to expose Kate (Lauren Koslow) kissing Roman (Josh Charles), in an attempt to reclaim power at DiMera, he was stunned when "Marlena" (Diedre Hall) then claimed he was mentally incompetent, and ordered him to be locked up in a sanitarium. Andre was then reunited with the real Marlena and John (Drake Hogestyn) briefly, before he was locked away in a separate cell.
"Young And The Restless" (CBS)
Crystal And Alice Are Tracked
Now that Alice (Tamara Clatterbuck) is suspected as being involved in the sex ring, Sharon (Sharon Case) and Nick (Joshua Morrow) were able to set a trap which allowed them to start tracking Alice's car. Now, they're sure they have a better way of figuring out where Crystal (Morgan Obenreder) is being kept. However, desperate to get her sister back faster, Tessa (Cait Fairbanks) and Mariah (Camryn Grimes) went to the house on their own, and are now planning how to get inside and find Crystal, in the hopes they can rescue her before it's too late.
"Bold And The Beautiful" (CBS)
Liam Blackmails Bill
After deciding he can't let his father get away with setting the fire at Spectra Creations, Liam (Scott Clifton) took action against Bill (Don Diamont) this week. After getting Bill to admit to setting the fire, Liam revealed that he had recorded the conversation, and used it to blackmail his father. He warned him that if he didn't resign from the company and give him the CEO position, he would take the recording to the police and turn him in. Now, Bill is out, and Liam is in control.
Maya Makes A Devious Move
After hearing her daughter call Nicole (Reign Edwards) "mommy," Maya (Karla Mosley) decided that she wasn't going to let there be a risk that Nicole would grow too attached to the baby again. Now, after pitching an idea to Ridge (Thorsten Kaye), Nicole and Zende (Rome Flynn) are Paris bound so he can continue his training as a designer. While the move is being touted as something that is good for his career, it also gives Maya the benefit of making sure Nicole is thousands of miles away from Lizzy.
To see how these stories continue to play next week, tune in to "Days of Our Lives," weekdays on NBC, "The Young and the Restless," weekdays at 12:30 p.m. EDT on CBS, and "The Bold and the Beautiful," weekdays at 1:30 p.m. EDT on CBS.
© Copyright IBTimes 2023. All rights reserved.