57 Emergency Response Team Cops In Buffalo Quit Assignments After 2 Suspended
KEY POINTS
The whole Emergency Response Team of Buffalo quit their post Friday (June 5), as a show of solidarity
Two of its members were suspended and will be investigated for injuring senior activist Martin Gugino
Gugino, a longtime peace activist in the city, is in serious but stable condition after joining the George Floyd protest
A police unit comprising of 57 officers in the Buffalo Police Department quit their speacial assignment duties on Friday (June 5) after two of its members have been suspended for injuring a 75-year-old protester at a George Floyd rally.
Members of the Emergency Response Team, whose work is to control crowds and prevent riots at protests and demonstrations, have stepped down from the tactical unit, but they have not resigned from the police force. They will reportedly keep their regular duties.
Buffalo Police Benevolent Association (PBA) President John Evans said that the 57 cops quit out of "disgust" because of the way their colleagues were treated. Evans said that the suspended officers were "simply executing orders."
"Don't put them out there if you don't want them to do the job," Evans said in a text message to Investigative Post. "This is an example of officers doing exactly what they're supposed to and then getting charged. It's so wrong."
On Thursday (June 4), two officers were caught on video shoving a 75-year-old protester, Martin Gugino, who hit his head on the pavement and started bleeding. Gugino was rushed to the hospital for treatment and is reportedly alert, oriented, and in a serious but stable condition. According to friends, Gugino is a longtime peace activist who always shows up at protests rallies in Buffalo for already more than a decade.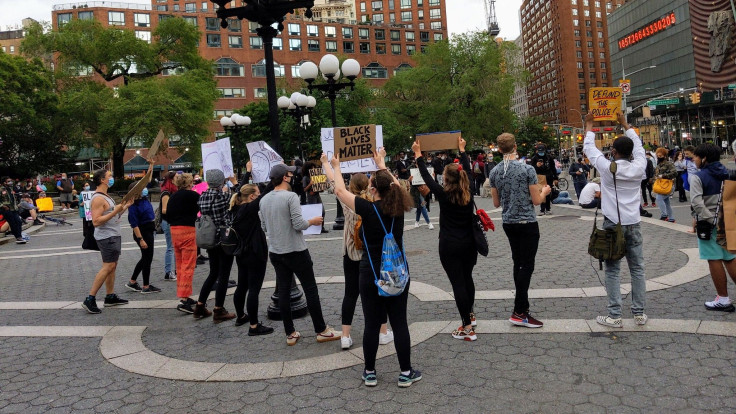 Following the incident, the unnamed cops in question were slapped with a criminal investigation. New York Gov. Andrew Cuomo said in his press briefing Friday morning that they should be discharged from the police department.
"I was sick to my stomach," Cuomo said, referring to the video. "It was the same feeling I had for 90 of the past nights when I got the death tolls for coronavirus. I was physically sick to my stomach."
Buffalo Mayor Bryon Brown confirmed the mass resignation in a statement but gave assurance of a contingency plan to ensure public safety as George Floyd protests rallies are still expected to continue.
"The Buffalo police continue to actively work with the New York State Police and other cooperating agencies," the mayor said.
Mark Poloncarz, Erie County's executive, also said that there would be police reinforcements and "proper police presence" in the city.
© Copyright IBTimes 2023. All rights reserved.