6-Year-Old Waiting For School Bus Run Over And Killed By Truck
A truck ran over and killed a 6-year-old girl as she was waiting with her grandmother for her school bus to arrive.
The incident occurred on Feb. 28 at approximately 6.30 a.m. when Jerrnia Horne was waiting with her grandmother, Beatrice Mayson, for her school bus in Lancaster County, South Carolina. It was at that moment when a 39-year-old woman hit the girl while driving her truck on Kershaw Camden Highway, authorities said.
Mayson told WSOC that they were on the sidewalk and Jerrnia was holding her hand when they saw a black truck approaching them. According to authorities, the child had walked on to the street causing the truck to hit her.
"I tried calling her, 'Jerrnia! Jerrnia!' (but) I can't hear no voice," Mayson told WSOC.
Jerrnia was immediately rushed to the Levine Children's Hospital in Charlotte, North Carolina, but died later that same night. The girl attended Heath Springs Elementary School.
Prior to the accident, the grandmother had followed the same routine every day with her 6-year-old granddaughter, ABC News' Charlotte affiliate WSOC reported. She used to wait at the exact same spot for the bus to arrive every morning, then crossed the street to board it. However, on the day the accident took place, they reached the bus stop seven minutes earlier and decided to cross the street before the bus arrived.
"Everything we do as school officials is first and foremost to take care of children and when we see a child get hurt in the community for whatever reason, I think it everybody hurts," School Safety Director Bryan Vaughn told WSOC, adding that it was one the darkest day one can have as the employee of the school.
The authorities are investigating the accident as they have not confirmed the charges against the 39-year-old driver.
"I want justice for my baby girl. I want justice for my baby girl. She didn't deserve this," said Jerrnia's mother, Patricia Mayson.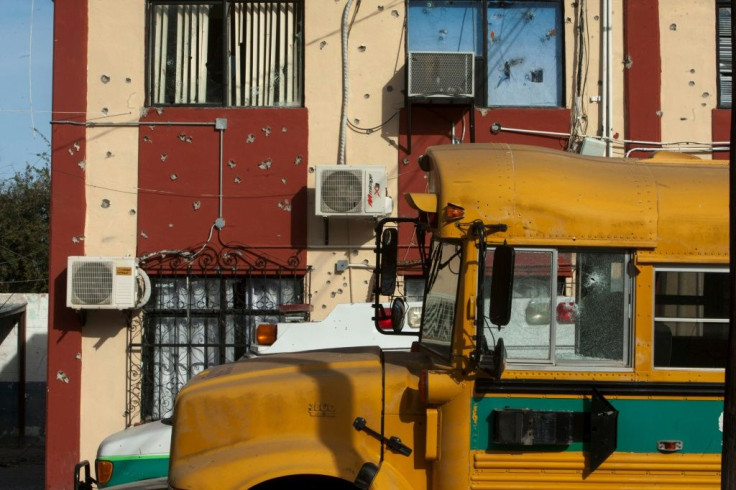 © Copyright IBTimes 2023. All rights reserved.