7 Best Project Management Software and Tools (2022 Updated)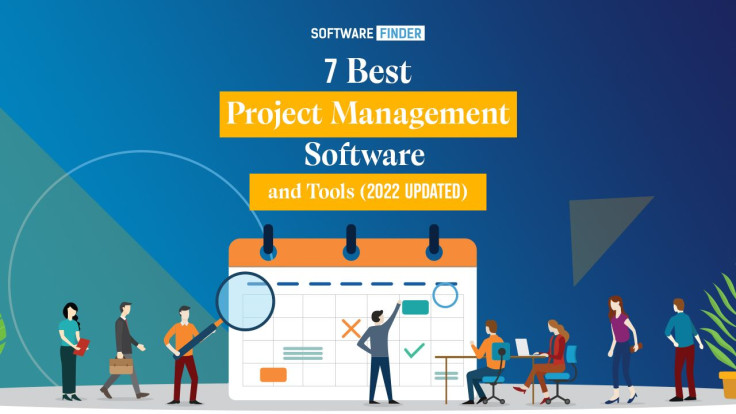 It's a challenging time to run any company, thanks to global economic and political upheavals globally underway. The world, it seems, has taken on the guise of tragicomedy: the citizenry, faced with the brunt of the post-COVID social collapse, is at pains to understand whether it should laugh or cry at its morose.
In such trying times, and when considering the picture from a practical footing, managing one's budget well is more important than ever.
So, what is the best place to spend any-and-all available capital still secure at one's disposal – you might ask?
Well, if project management software is on your 'maybe' list, I bid you feel confident moving it to the top of your priority list. Because how these tools improve your productivity and empower you to claim more market share make them worth every dollar. And – keeping with convention – I've listed some of the best ones for you to pick from!
Why Invest in Project Management Software?
Smart business management ensures your workflows run as smoothly as possible. And using a quality project management tool can improve multiple areas of your business at once:
Your team members can collaborate easier. Personnel can seamlessly share information, files, and messages, which can speed up productivity and prevent misunderstandings.
The software equips you with effective channels to distribute tasks and track progress, helping you stay on top of things while saving time.
You can manage multiple projects when on a budget (often using the same subscription).
Depending on the software and your company policy on the matter, it could also be how you make remote working for your organization a reality. In the prevailing environment (alluded to above; plain for everyone), it can attract new talent and get more overall work done. All things considered, this latter assessment is no small, dismissible, thing – it would very well spell the future viability of your enterprise.
And that's only some of what to look forward to.
Important Features of a Quality Project Management Software
Each business and project is unique, so make sure you pick software that's appropriate for your use. The factors to consider here include:
Is it user-friendly, ensuring quick onboarding and short learning curves?
Is it customizable and scalable – able to stay relevant as your company changes or grows?
Will you have good customer support from the vendor?
Is pricing affordable and justified based on the value it will add?
Does it offer security to keep data safe?
Will it improve team member communication and collaboration?
Can you obtain up-to-date—even real-time—reports to stay informed of each step in a project?
Will it improve management of HR, timesheets, budgets, and other administrative tasks?
We looked at seven of the best project management software options on the 2022 market. Read their descriptions to see if one or more of them resonate with your workflow.
Project Management Software: Best Options for 2022
Bigtime Software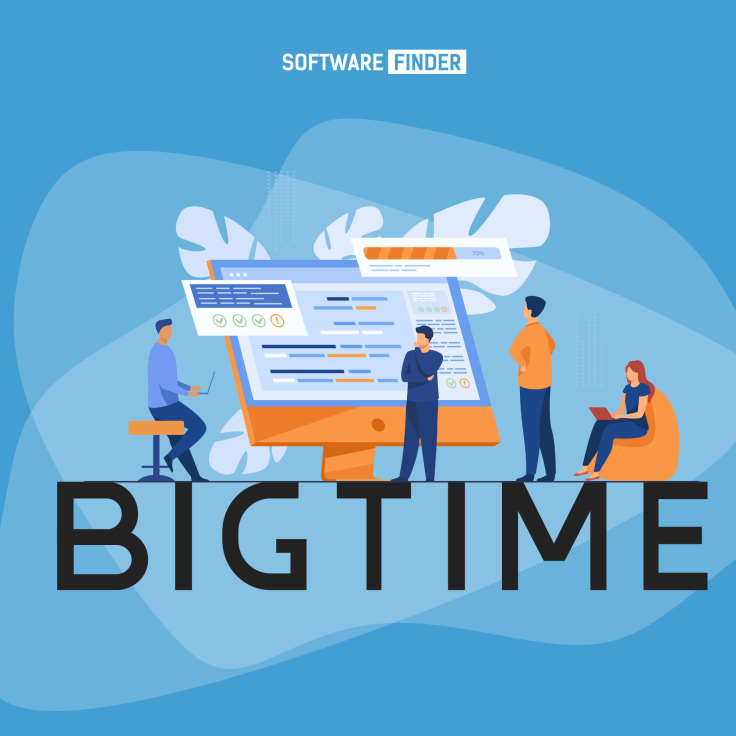 With BigTime software, You can manage a project from start to end in a fairly streamlined way, because that's what it's designed to do. This includes creating the project and managing resource allocation right through to billing – and even analysis to improve future projects.
The company has an app, although this seems to come with limited capabilities. But it's worth using because it makes it easy to track data for timesheets, show client details and even handle billing.
You can consider BigTime for companies in almost any industry since it has shown similar success for accounting firms as well as IT vendors and engineering companies. Its features can be set to serve your unique needs. The software comes critically acclaimed for its quick setup and implementation process, virtually guaranteeing you won't have to waste too much time getting onboarded.
The interface does come with its allotted share of challenges, however; such as not finding it easy to integrate the billing feature with QuickBooks. Still, the company is quick to respond to inquiries if you hit a snag. Further, it's made several troubleshooting resources publicly available; such as training webinars to help you utilize the program better.
Pros
Easily provide and obtain real-time feedback
Manage projects start to finish
Demo available
Good customer service
Cons
No free version
Some challenges integrating with other software
Glitches on app from time to time
Monday Software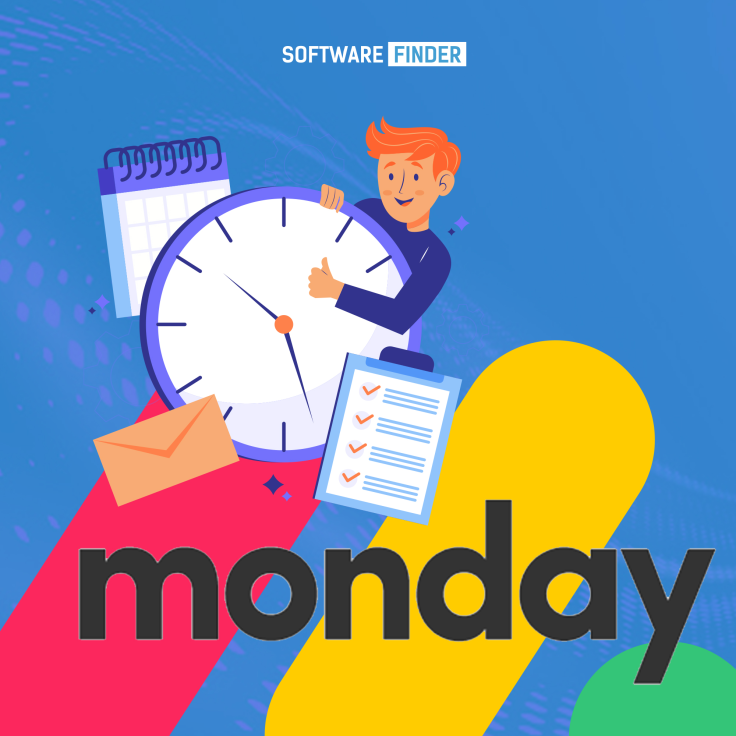 Monday software was launched in 2014 and already in 2019, it was valued at $1.9 billion. This shows the quality of the product and how many companies find it a practical solution to project management. One of the attractions is probably how it provides project-specific solutions, rather than being a software platform with general features. For example, you can obtain solutions relevant to HR or marketing or sales or general project management – with detailed resolutions that descend into the nitty-gritty.
As a premier project management software, Monday .com can assist with very complex projects. Also, you can manage multiple projects all at once. Its helpful features include:
Kanban
Visual boards
Time tracking
Calendar integration
Notifications
Workflow automation
All-in-all, Monday makes for a pricier project management option, since you need paid packages (their Basic, Standard, Pro, or Enterprise) for any group larger than two people.
Pros
Works for many industries
Multiple features
200+ Templates to use
iOS and Android apps
Cons
Some find it complicated
Must pay to use for groups bigger than two
Asana Software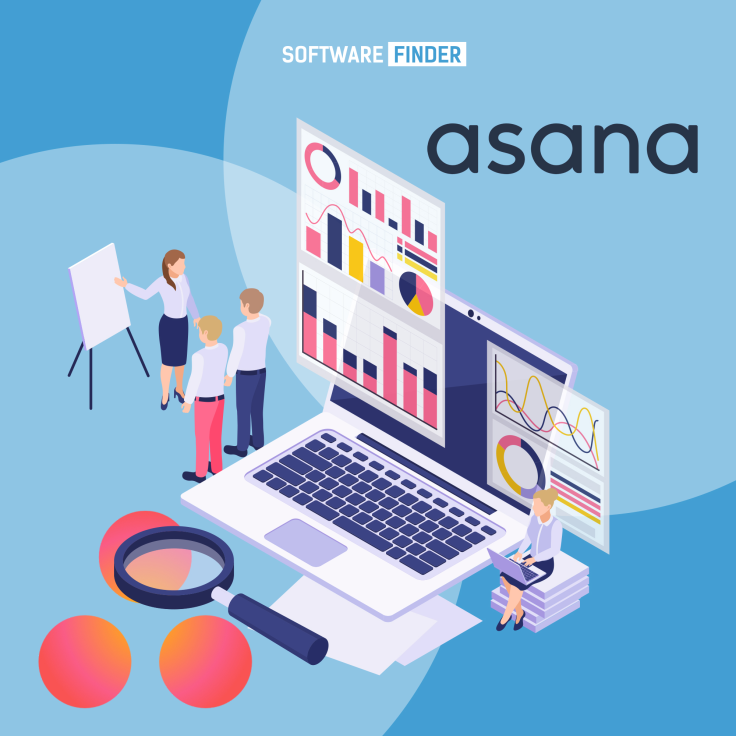 With Asana software, you can easily collaborate with others on a project, whether you want to brainstorm about a new idea or get a budget signed off. This is thanks to easy communication enabled via the platform's messaging integration as well as features like adding due dates to tasks, forms, quick approvals, and assigning responsible parties.
You can customize view options to suit your preferences. Further, Asana can integrate with over 200 other software resources, from Google Sheets to Zapier.
Pros
Custom view options
50+ project templates
Customizable workflows
Visual representation of progress
Free, 'Basic' version available for individuals and small teams
Cons
Not as customizable as some competitors
Learning curve required for some features—or better help guides
Jira Software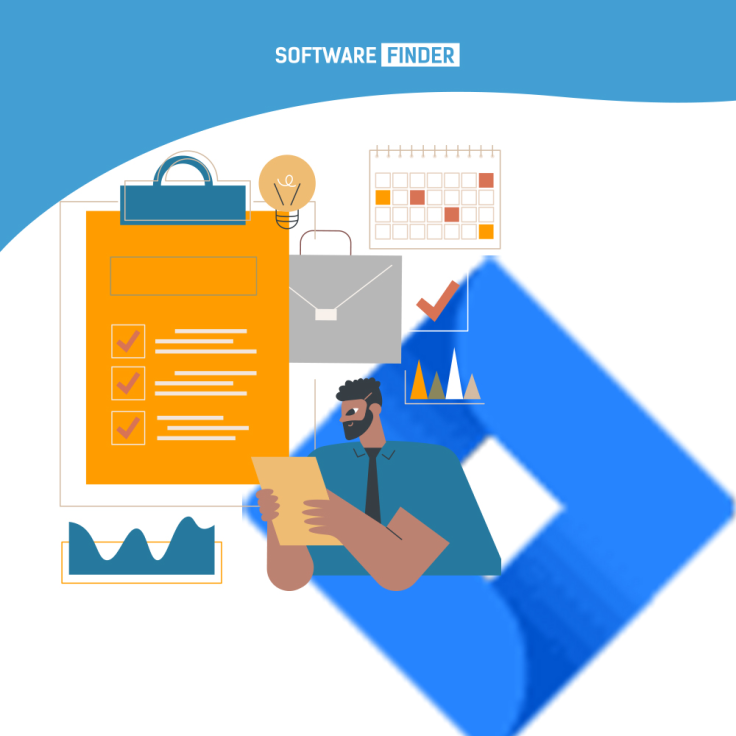 Jira Software by Atlassian is specifically designed for software development teams. It helps users create clear workflows to keep track of work progress, even when managing multiple projects. It's designed to help with planning as well as tracking, releasing and reporting on a project.
With market leading companies like Spotify using this resource, it's a clear winner for this niche.
Users may find it fairly user-friendly thanks to its drag and drop method of creating a visual representation of a project. You'll have a roadmap view, as well as a backlog feature and 'sprints' for timed work. With its reports feature you can analyze for improvement to grow your brand.
For paid plans you pay per user.
Pros
Free plan available for up to 10 users
2GB storage on free version
Templates available
Scrum and Kanban boards
Cons
Not for all industries
Confusing at first
NetSuite OpenAir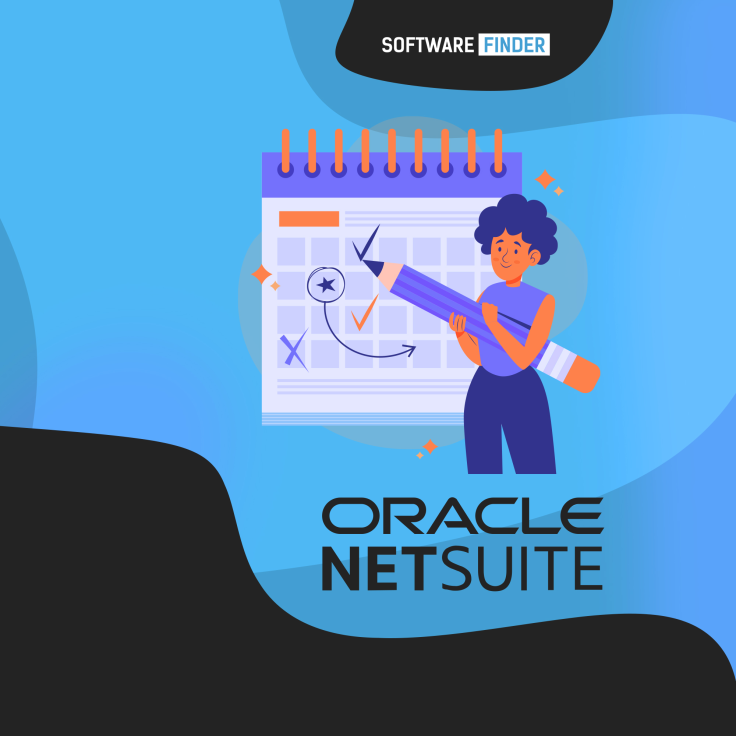 There are NetSuite solutions for many industries but for a services organization, NetSuite OpenAir is a clear winner (or so the third-party online reviews tell). It has features designed to help manage resources, timesheets, expenses, and even you're invoicing.
Also, it's a cloud solution and accessible via mobile. This makes it ideal for global teams and work-groups on the go. You can enroll in the free NetSuite OpenAir product tour to determine if it's what your team needs.
Pros
All-in-one system for this niche
Mobile access
Frees up time for managers
Cons
Not ideal for smaller companies (less than 500 employees)
No free trial
Not the most user-friendly tool
Airtable Software
Your company needs data—in many different forms—to function well and Airtable software makes it more accessible to everyone. Thanks to its 'Apps' integration, your team can view and access information from any device. The feature also helps connect individuals and manage your workflows. No coding is necessary on your side—Airtable does it all!
It even integrates with popular resources like DropBox and Evernote, with features including aspects like time-tracking and expense management.
Pros
Custom interfaces
Synced data from anywhere, any device
Templates available
Works for many industries
Cons
Takes time to find ideal setup
Miro Software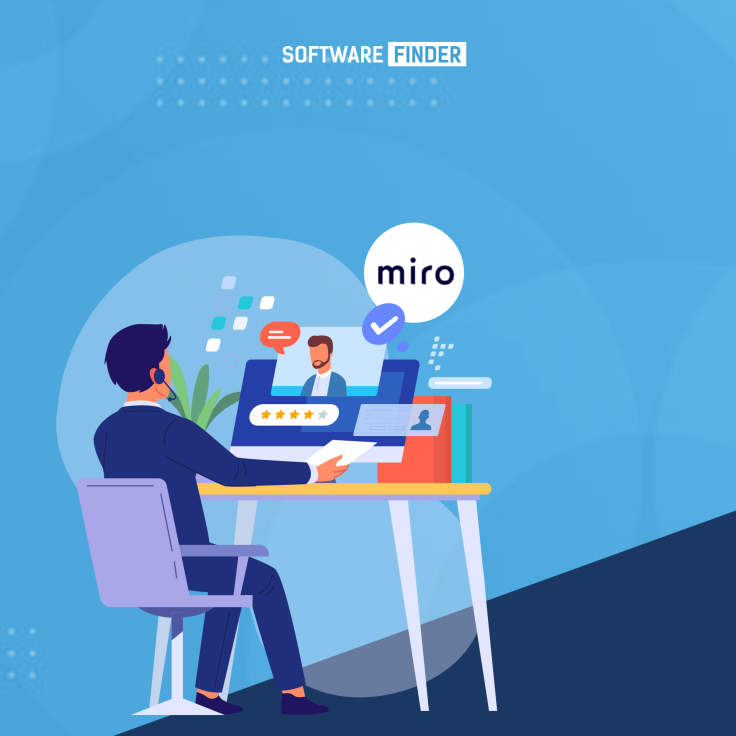 Think of Miro software as an online whiteboard. Here, you can do research or build a wireframe or talk about customer journeys. This is an excellent resource to collaborate with others, providing a very positive experience of working together, even if some or all members of a synced team are working remotely. If you want to give input on someone's idea, you do it via the Miro 'tools' ensemble. These utilities allow you to be very creative, but there are also templates to get you started.
Miro works for brainstorming and meetings but also for design processes or even intense strategizing. This tool is used by over 30 million people worldwide, proving its globalized appeal; including by leading brands such as Volvo and Deloitte.
There is a free Miro version on offer, although it comes with limited features. Otherwise, you'll pay per user or you can request a custom price for your enterprise.
Pros
Good security features
Dedicated account managers
Integrations with popular resources including DropBox and Slack
Great for remote teams
Cons
A bit confusing for new users
Limited use on free plan
What Wisdom Entails
The wise spending of your budget requires some research into what is best for your brand. For project management concerns, brands like Bigtime Software and Monday.com have huge followings and are worth considering. Still, make sure the software you use is relevant to your industry and current needs as well as future plans.
And when in doubt, do consider reaching out to (and even – politely – grilling) your chosen product vendor on the ins and outs of their offered service. It's your subscription dollar that's on the line here.
Lastly, it pays in good company dividends to work out custom workflows on your chosen project management tool.
The realities (or should I say vagaries?) of business operations in a 'flux terrain' – as certain field authorities are keen on terming it – make following the cookie-cutter approach a not-so-risk-averse prospect. And this is what all the default template-ism, that all our latter-day software platforms come burdened with, often amounts to a periodic shot-in-the-dark affair for the individual venture.
So, turnkey workflow frameworks make for great time investments: you want to be sure you're utilizing every facility offered under your software subscription model to add more currency to the bottom line.
If you have questions on any of these products or others, let's hear them in the comments!
FOLLOW MORE IBT NEWS ON THE BELOW CHANNELS