7 Of The Best Things To Buy On Black Friday
As retailers begin the push for Black Friday 2018 with the promise of low deals, consumers are gearing up for what could be a record-breaking sales day. With the average shopper expected to spend an average of $1,007.24 this holiday season, up 4.1 percent from 2017's $967.13, Black Friday will no doubt bring shoppers in or to their computers in a furry, according to a survey by the National Retail Federation and Prosper Insights & Analytics.
With plenty of deals to be had, there are certain items that you should definitely buy on Black Friday versus waiting until it gets closer to the holiday deadline.
Apple Everything
One of the best deals you'll find is on Apple products. From MacBooks to iPhones, this is the one time of year that you will actually see Apple products discounted heavily, according to US News & World Report. As in past years, retailers have offered Apple devices with an in-store gift card to sweeten the deal, making this a must-buy for the season.
TVs
Now is the time to get in on that new TV you have been waiting for. Retailers like Walmart and Target will offer spectacular discounts on smart TVs, 4Ks, and curved screens. You'll see many TVs offered as doorbusters or early bird specials, which means you need to act quickly while supplies last – let the line form.
Laptops
Laptops are another best buy for Black Friday as several models are offered at lower than normal prices. Many retailers will offer deals on laptops from brands like HP, RCA, and Dell, to name a few, that will make a big stocking stuffer for one lucky gift recipient. You'll see laptops with ridiculously low $100 price tags, but buyer beware as they will come in limited qualities and may be sold out by the time you arrive, according to ZDNet.
Clothes
'Tis the season for shopping for a few clothing items during Black Friday. Sweaters, jeans, pajamas, and other apparel will be deeply discounted before and during Black Friday, making it the perfect time to stock up, according to DealNews. Plus, you'll also want to get your hands on some winter accessories such as scarves, gloves, and hats as they too will be offered at screaming prices that you just can't say no to.
Kitchen Appliances
If you are doing a little holiday cooking this year, you will want to cash in on some new kitchen appliances to help with the preparations. Everything from rice cookers to blenders will be on sale with hot ticket items such as Keurigs and Kitchen Aid mixers at the heart of the Black Friday sales. Market Watch pointed out that last year, retailers like JCPenney to offer up to 40 percent discounts on select appliances.
Shoes and Boots
Everyone needs boots for winter, and on Black Friday, there will be no shortage of them. You'll find boots as well as shoes in plenty of colors and styles that will help you step into winter with style. Boots and shoes will be as low as $20 a pair, making it possible for you to sneak a few pairs under the tree this holiday, according to DealNews. It is also a great time to get your hands on athletic shoes as this footwear typically is discounted as much as 20 to 30 percent, according to RetailMeNot.
Quick Getaway Trips
It is also the ideal time to book a trip to sneak in a few days of rest and relaxation around the holidays. You'll see tons of package deals that offer generous accommodations to get away for a few days. This doesn't mean that you will find a great deal if you are looking to travel Christmas week, but if you can manage to jet off before the holidays go into effect, you will save big.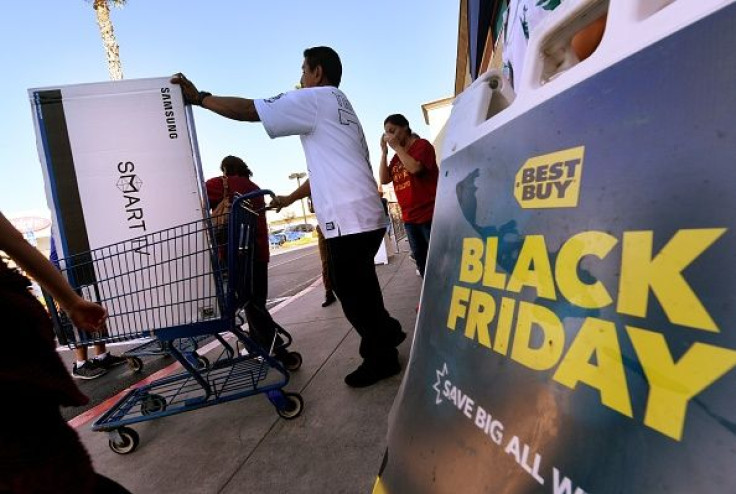 © Copyright IBTimes 2023. All rights reserved.
FOLLOW MORE IBT NEWS ON THE BELOW CHANNELS