7 Fun Facts About Desiigner On His 20th Birthday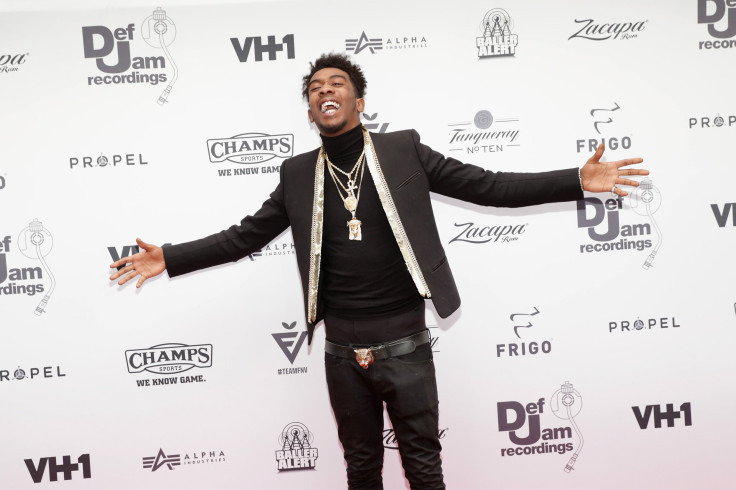 On Wednesday, rapper Desiigner celebrates his 20th birthday. Born Sidney Royel Selby III, the New York rapper burst onto the scene in 2015 when his debut single "Panda" hit the airwaves. After being featured on Kanye West's "The Life of Pablo," Desiigner found himself signed to the rapper's label. While he may be young, Desiigner has already had an interesting career. Here are a few fun facts about the rapper on his birthday.
1. He Never Had A Bed Growing Up
During his early years, Desiigner said he never had a bed, instead having to sleep on the floor or the couch. Growing up in the Louis Armstrong housing projects of the Bedford-Stuyvesant neighborhood in Brooklyn, New York, the rapper said growing up in the projects made him stronger.
2. His Family Hails From Barbados
Although Desiigner has never visited the island, the rapper's originates from Barbados. During an interview with Nardwuar, Desiigner said, "I wanna go there, I've never been there. I definitely want to go there. My family, my roots are there."
3. He Knows You Have Trouble With The "Panda" Lyrics
Thanks to his voice and rapping style, understanding the lyrics of Desiigner's songs can be a difficult task. The 20-year-old teamed up with Genius, the lyrics website, to slowly recite the lyrics to his hit song. "Ya was acting like ya didn't know what I was saying, so I'm gonna tell you what I was saying," the rapper said in the video.
4. The Timmy Turner In His Song Is Actually Him
Desiigner's follow up single to "Panda," "Tiimy Turner," was obviously inspired by the Nickelodeon cartoon "The Fairly Oddparents," but Desiigner said the song is actually about him. "Timmy Turner is me, I was referring to myself," he told All Def Digital. "It was like a storyline about a little bit of my struggle, the pain I was feeling at the moment."
5. He Bought The Panda Beat For $200
"Panda" has gone on to sell more than four million copies and was sampled by Kanye West on "The Life of Pablo" album, but the beat was originally purchased by Desiigner for just $200. The rapper bought the instrumental from a young English producer named Menace, who originally sold the beat as a "Meek Mill-Ace Hood type beat."
6. His Grandfather Was A Blues Artist
Desiigner isn't the only artist in his family. The rapper's grandfather, Sydney "Guitar Crusher" Selby, was a blues guitarist who played with Ben E. King and the Isley Brothers. "He's way more famous in Germany," Desiigner said. The hip-hop artist also says he and his grandfather have a few similarities. "Actually, if you listen to the vocals on my grandfather's records you will hear we sound similar. We both sound kind of dry. We have a dry voice and we both love harmony–he was a man of harmony, I'm a man of harmony," he told Rap-Up.
7. His Brother-In-Law And Sister Helped Him With His Rap Name
The rapper originally went by Desiigner Royel after his brother-in-law told him, "Yo, bro, you got to design your name." The artist said the in-law also recommended he use his middle name, which he did for awhile, until his sister told him to drop the "Royel" and add an extra "i" to Designer. "I thought it looked a little long and so did my sister, so she said I should take off the 'Royel' and just add an extra 'I' and the rest is history. We makin' history now, you feel me?"
© Copyright IBTimes 2023. All rights reserved.