Mitch McConnell Faces Backlash After Refusing To Impeach Former President Donald Trump
Senate Minority Leader Mitch McConnell will not support the impeachment trial against former President Donald Trump.
McConnell told his fellow Republicans that he will vote to acquit Trump against inciting the insurrection that took place at the Capitol on Jan. 8, CNN reports.
Sources close to the Kentucky Congressman revealed his decision is based on his belief that the Senate doesn't have the jurisdiction to pursue the case since Trump is no longer in office.
The decision has resulted in outrage from the folks on Twitter who were disappointed that McConnell's decision could sway others so Trump won't face punishment for the riot that resulted in five deaths.
"Mitch McConnell is not a coward, he is a terrorist sympathizer. #ImpeachTrump," one person wrote.
Another person added, "Mitch McConnell, the same person who delayed Trump's impeachment while he was in office, now claims it's unconstitutional to impeach a president after he's left office. It's almost as if the process was rigged from the start."
Meanwhile, one person appeared concerned that Trump may think he is above the law if he isn't punished for inciting the insurrection.
"Wtf is going on with Mitch McConnell, this is the perfect time to put his money where his mouth is and vote to impeach but he is already letting it be know he will vote to acquit, this will give mr trump the idea that he is immune to the laws of the country and can do it again," the individual wrote.
McConnell's decision to acquit in the impeachment trial comes weeks after he blamed Trump for the riot and said "the mob was fed lies" and "provoked by the President and other powerful people."
So far, Republicans have implied they would acquit Trump and oppose a vote to ban him from holding public office in the future.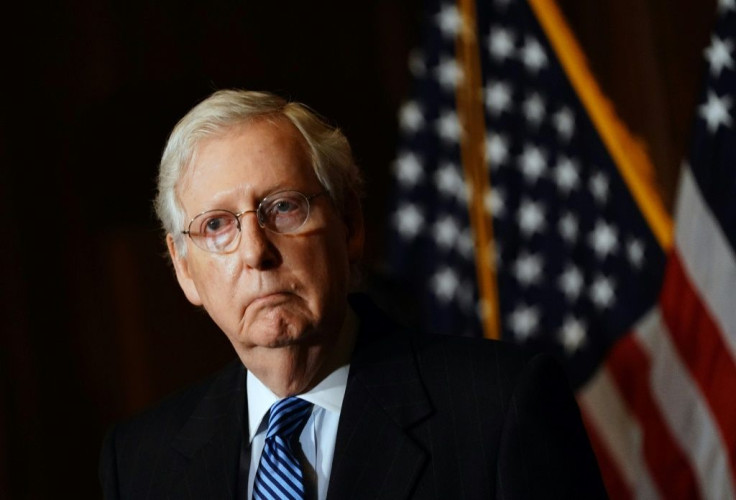 © Copyright IBTimes 2023. All rights reserved.
FOLLOW MORE IBT NEWS ON THE BELOW CHANNELS