72-Year-Old Woman Kicked Off Delta Flight For Appearing Sick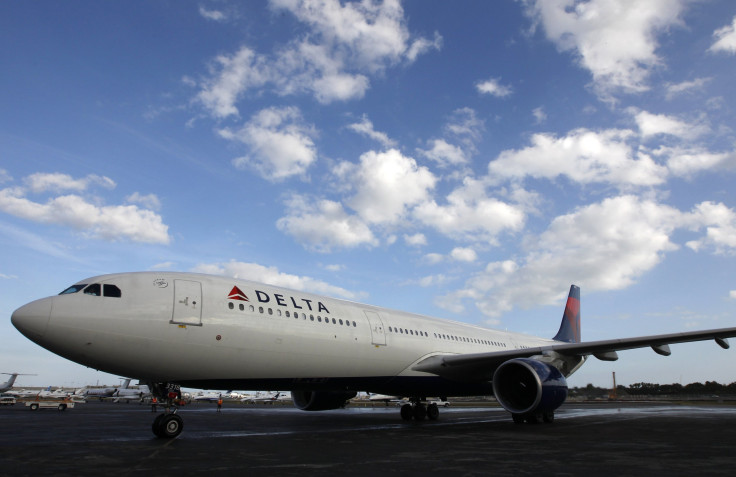 Delta says it is looking into a recent incident involving a passenger taken off a flight for appearing to be sick.
Suzanne Hays says she was removed from her connecting flight from Detroit to Orlando, Florida, on Aug. 5 because a Delta employee thought she looked sick. Hays was flying from Akron, Ohio, to Orlando when the incident occurred, reports WTLV.
Speaking to the local station, the 72-year-old said she boarded Delta Flight 19 in Detroit and was prepared to leave for Orlando when a passenger beside her alerted the flight crew that she looked tired. "Then [a fellow passenger] came back and said they've moved us because I might be contagious," said Hays.
Hays says crew members eventually requested that she leave the plane, even as she pleaded with them to let her stay on the flight. She was told if she didn't leave, they would have police escort her off the plane instead.
Hays, who says she wasn't sick, received a $20 voucher from the airline for soup and tea after leaving the plane. She was then forced to sit in the Detroit airport an additional hour and a half for the next flight to Orlando.
Anthony Black, a Delta spokesperson, said that the airline had not previously been made aware of the incident. He added that they are "investigating the matter" and that Delta "agents and crew take very serious the charge of ensuring passenger and employee safety and security."
"We regret the disruption that occurs from removing any passenger and our goal is to work to re-accommodate them as quickly as possible," Black added.
© Copyright IBTimes 2023. All rights reserved.