9 Christmas Cocktails To Compliment Your Holiday Dinner
Christmas is a perfect time for gathering loved ones, exchanging gifts and laughs and making wonderful memories. Of course, part of what can make the season extra festive (and easier to get through in case there are some mood ruining subjects that come up), is delicious holiday cocktails.
In case you need a little inspiration for some truly festive drinks this holiday season, check out these nine jolly recipes.
The Christmakkuh Martini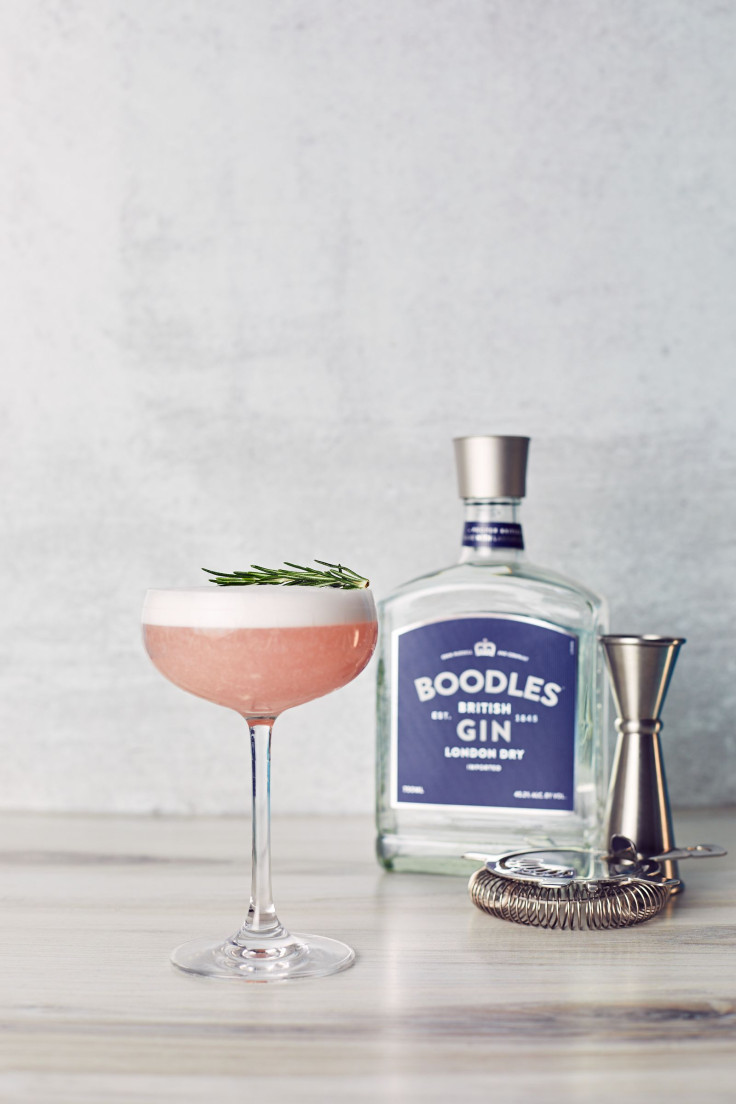 Celebrate not one, but two holidays with this festive drink.
What You Need:
2 oz. Boodles Gin
4 oz. Sparkling Apple Cider
½ oz. Fresh Lemon Juice
½ oz. Raspberry Liqueur
To make, combine all ingredients in a shaker with ice and pour over coup glass. Garnish with a rosemary sprig.
Feliz Navidad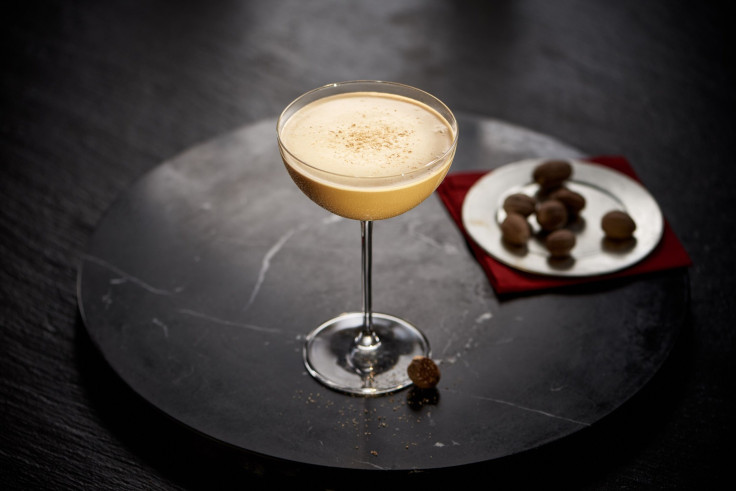 Say Happy Holidays with a special cocktail that expresses all of the joy.
What You Need:
45 ml. Grey Goose L'Orange
30 ml. Patron XO Café
15 ml. Averna
15 ml. Fernet-Branca
7.5 ml. Pedro Ximenez Sherry
30 ml. Cream
To make, shake and strain into a cocktail glass. Garnish with nutmeg.
Meet Me Under The Mistletoe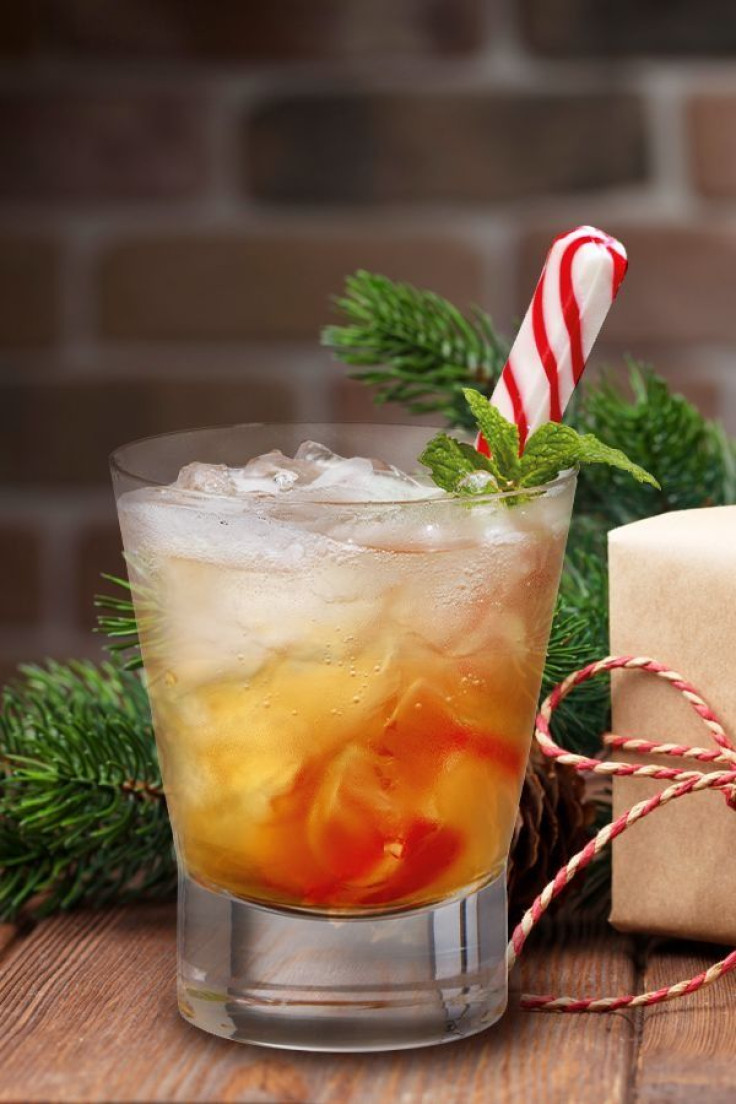 This festive cocktail is perfect for those looking for something to sweeten that holiday cheer.
What You Need:
3 oz. Barefoot Bubbly Extra Dry
6 Mint Sprigs
1/2 oz. Maple Syrup
2/3 oz. E&J Gallo XO Brandy
Candy Cane
To make, start by placing the mint leaves in a cocktail shaker with ice. Add the maple syrup and the brandy and shake hard to break up the mint. Strain into a rocks glass filled with crushed ice, top with Barefoot Bubbly Extra Dry and garnish with a candy cane.
Peppermint Bark Martini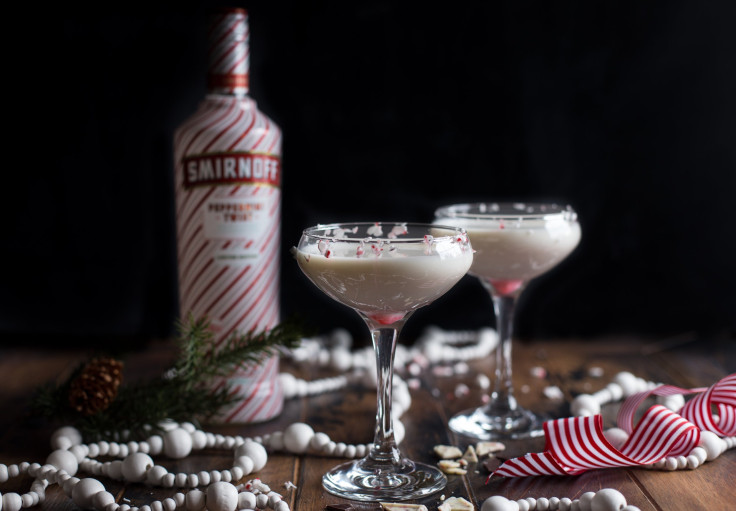 Nothing feels more festive than this delicious cocktail.
What You Need:
3 oz. Smirnoff Peppermint Twist
3 oz. Smirnoff Vanilla
3 oz. Good Quality White Chocolate
5 tbs. Granulated Sugar
6 oz. Heavy Cream
6 oz. Whole Milk
2 tsp. Vanilla Extract
To make, roughly chop the white chocolate and place in a large heat-proof bowl. Add sugar, heavy cream and whole milk to a saucepan and heat over medium-low heat until the mixture is hot to the touch—do not allow to boil. Pour the hot milk mixture over the chocolate and stir until the chocolate is completely melted and the mixture is smooth. Allow to cool completely, then stir in the vanilla extract and vodkas. To serve, add four ounces of the homemade liqueur to a cocktail shaker with ice, shake vigorously for 30 seconds and pour into a peppermint-rimmed martini glass.
Snowflake Spice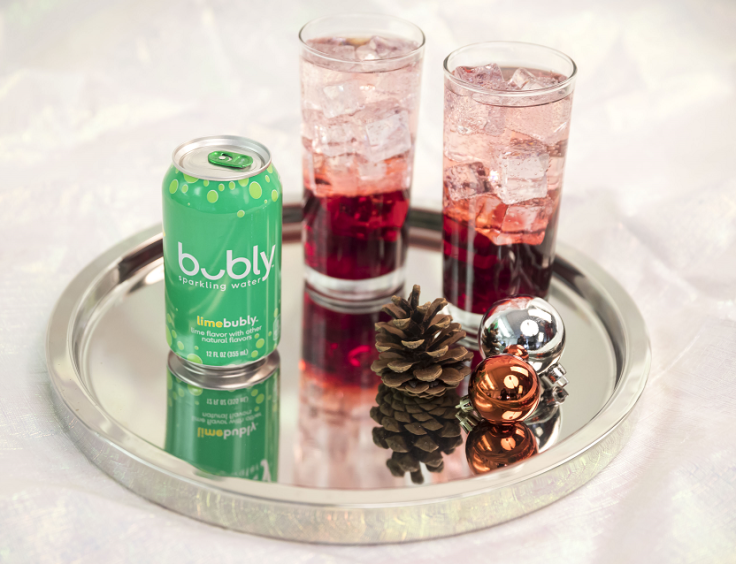 This cocktail blends all the best flavors of the holidays.
What You Need:
2 oz. Lime Bubly
2 o. Cranberry Juice
1 ¼ oz. Gin
A squeeze of Fresh Lime Juice
Sprinkle of Ground Cardamom
Lime Wheel for Garnish
To make, Combine all ingredients in a highball glass over ice and serve.
SVEDKA Rosé Holiday: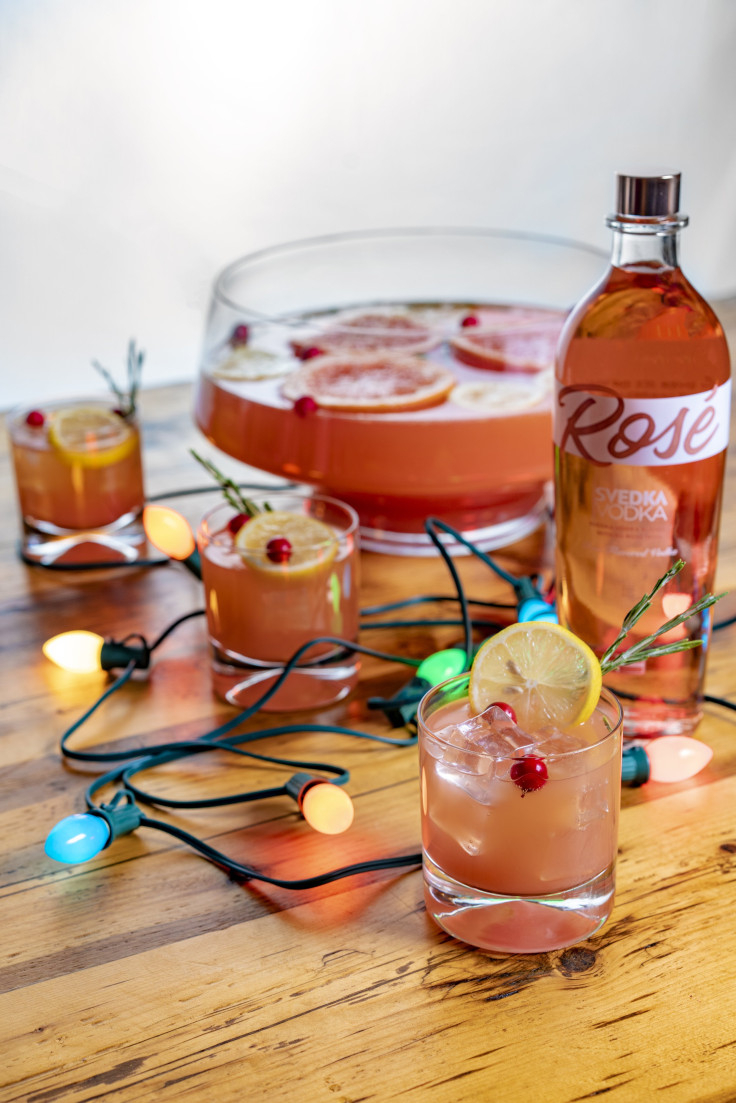 This recipe for a party punch is perfect for a crowd.
What You Need:
2 oz. Svedka Rosé Vodka
1 oz. Grapefruit Juice
½ oz Rosemary Syrup
Ginger Beer to fill
To make, add all ingredients except the ginger beer into a collins glass. Add ice and stir. Top with a charge of ginger beer to fill and garnish with a sprig of rosemary.
Tito's Snow Day Sipper
This delicious cocktail is the perfect warm and cozy drink to end a night of holiday celebrations.
What You Need:
2 oz. Tito's Handmade Vodka
4 oz. Coffee
4 oz. Hot Chocolate
To make, simply add all of the ingredients to your favorite holiday mug and stir. Garnish with nutmeg and cinnamon and be sure to serve warm.
Toddy Tidings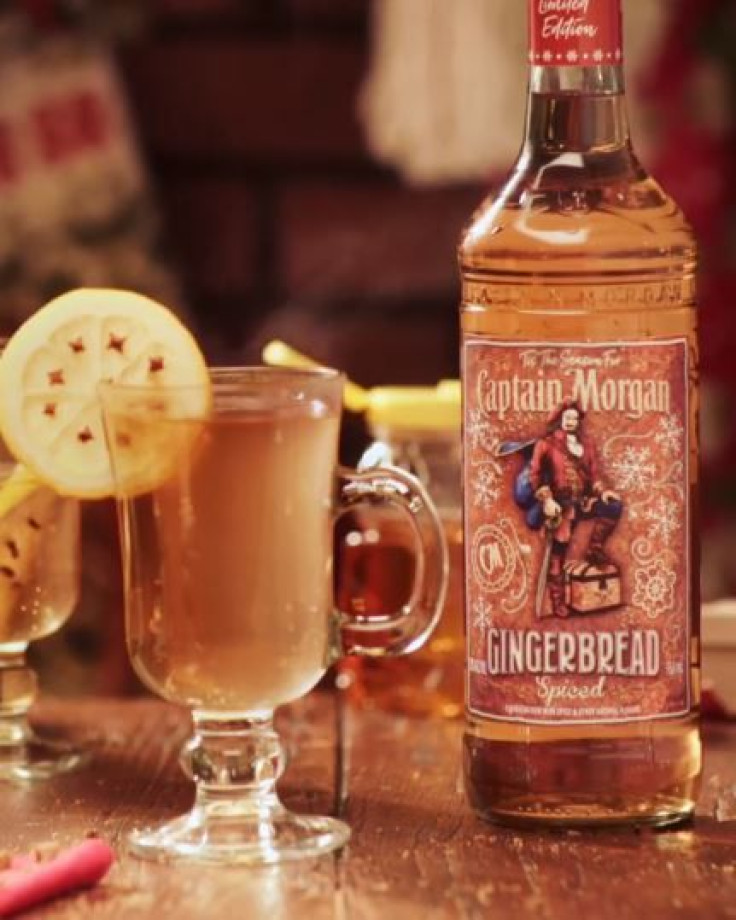 Nothing says the holidays like a delicious Hot Toddy!
What You Need:
2 oz. Captain Morgan Gingerbread Spiced
6 oz. Tea or Hot Water
0.5 oz. Honey
Lemon Wedge for Garnish
To make, combine Captain Morgan, honey and hot water in a small pot and heat over the stove. Being careful not to spill or burn yourself, pour the hot drink into a mug and garnish with a lemon wheel.
Winter Gintonica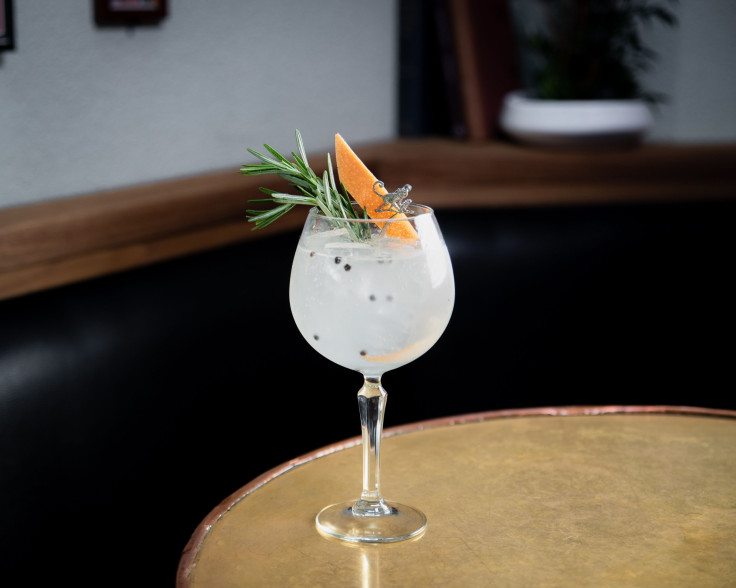 Give the classic cocktail a refreshing holiday twist.
What You Need:
2 oz. Monkey 47 Gin
¼ oz. Fresh Lemon Juice
Fever-Tree Indian Tonic Water
Black Peppercorns, Rosemary Sprigs and Grapefruit Twist for Garnish
To make, Build the ingredients in a balloon glass over ice. Top with Fever-Tree Indian Tonic. Garnish with the peppercorns, rosemary and grapefruit.
© Copyright IBTimes 2023. All rights reserved.