9/11 Memorial: How to Reserve Passes to Visit the Memorial Plaza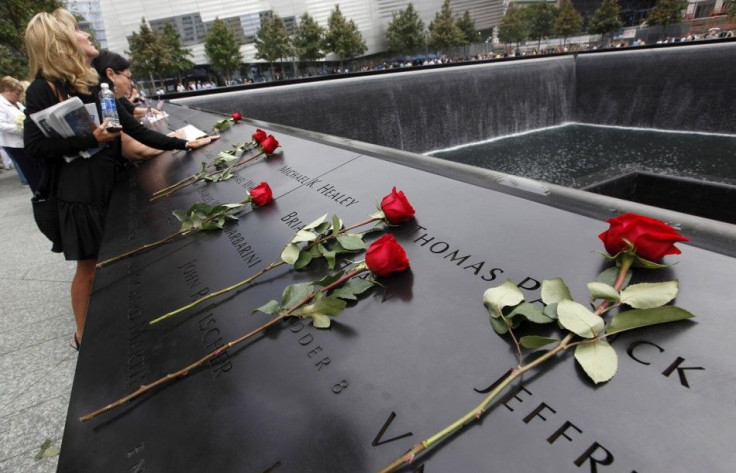 Although New York City's Sept. 11 memorial just opened to the public on Monday, those who wish to visit the plot of land known as ground zero may have to put their name at the end of an extremely long waiting list.
About 7,000 people were issued tickets for opening day at the 9/11 memorial plaza, while more than 400,000 have reserved tickets for the coming months, according to memorial president Joe Daniels. While admission is free, access to the site is tightly controlled: visitors need to obtain their passes in advance, which allow them to enter at a specified time, and only 1,500 people are allowed in at any given period.
Visitors are also required to empty their pockets, pass through a metal detector and put all purses and backpacks through an X-ray machine before being admitted.
It's an inconvenience, but if you think about any site in the world, I think this is a place that people will expect to go through some security, Daniels said of the security measures.
Right now, visitors can access the centerpiece of the memorial -- two huge, square pits and reflecting pools that sit in the footprints of where the Twin Towers stood. Waterfalls also cascade down on all four sides of the pool, which are reportedly the largest fountains of their kind in North America.
The memorial foundation has also arranged a seperate entrance for relatives of the victims and plans to set aside certain days or hours where the plaza will only be open to firefighters, police officers and other emergency workers.
The 9/11 Memorial Museum, which will include a permanent collection of artifacts, stories, photos and other materials, is set to open in September 2012.
Interested parties can reserve tickets to the memorial at the Web site www.911memorial.org. From there, users must enter how many passes they would like to receive, and select a date and time for their visit. At this point, tickets to the site are sold out until mid-October.
Parties of 10 or more people can contact the organization at (212)266-5200 for passes.
© Copyright IBTimes 2023. All rights reserved.