Epomaker GK96S Hands-on Review: A 96 Keys Hot-swap RGB Mechanical Keyboard
This article uses affiliate links, which means if you purchase products through these links, we may earn a commission. Click here to see our
T&C
. For licensing please click
here
.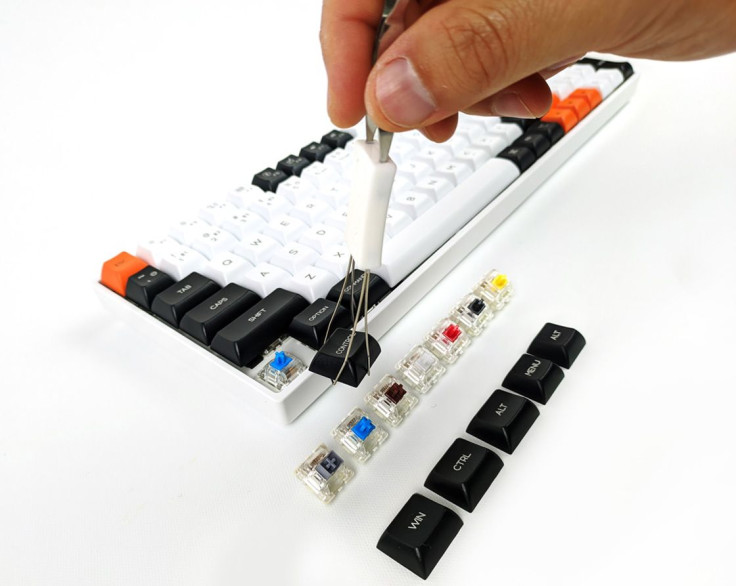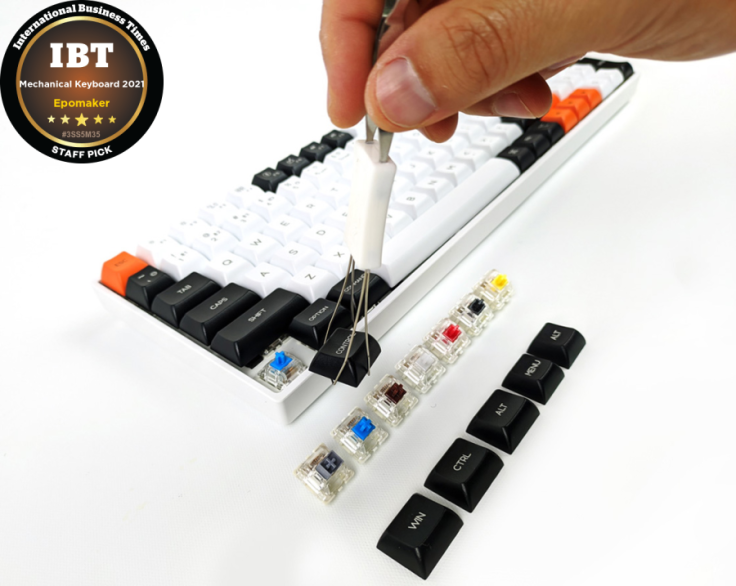 Many attempts have been made for the modern keyboard to be improved, made more efficient, and in some cases completely remade, with none coming to have any serious traction. Rather, the humble keyboard that was designed for a typewriter has continued its diversification with mechanical keyboards - and these days retro-look keyboards getting trendy among gamers.

But why should gamers get all the fun? With the recent 'home office' trend, there are plenty of opportunities for all us desk jocks to get a little creative with our central input device. We've been exploring various keyboard offerings on the market, and today we're going to share about our time spent with the Epomaker GK96S Hot-swap RGB Wireless/Wired Mechanical Keyboard.
Retro Style Mechanical Keyboard
One look at the Epomaker GK96S, all sorts of nostalgic feelings flood back. For me it was a flashback to my elementary school days playing Lemmings on the school computer. From the keycap profile to the orange, black and white color scheme, the GK96S brings back good memories and a retro style to your work space.
But don't be mistaken, it might have a cheeky old look, it is loaded with bells-and-whistles that makes it a cutting edge keyboard in 2021.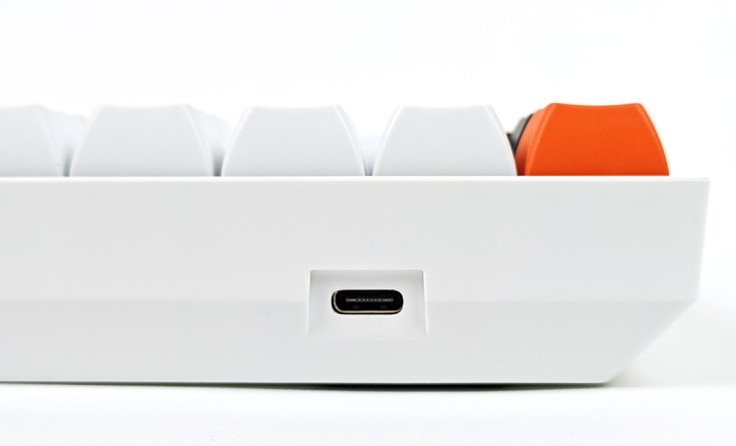 Wired or Wireless Operation
The GK96S can be used both as a wired or wireless keyboard, it's Bluetooth 5.1 can remember up to 4 devices, and it has a detachable USB-C port for low latency/fast response wired connection as well to recharge its 4000 mAh built-in Lithium battery.
This kind of flexibility is sorely missing in the major peripheral makers like Logitech and Razer but is gloriously served up with the GK96S and works like a charm whether you want to use it wired or wireless.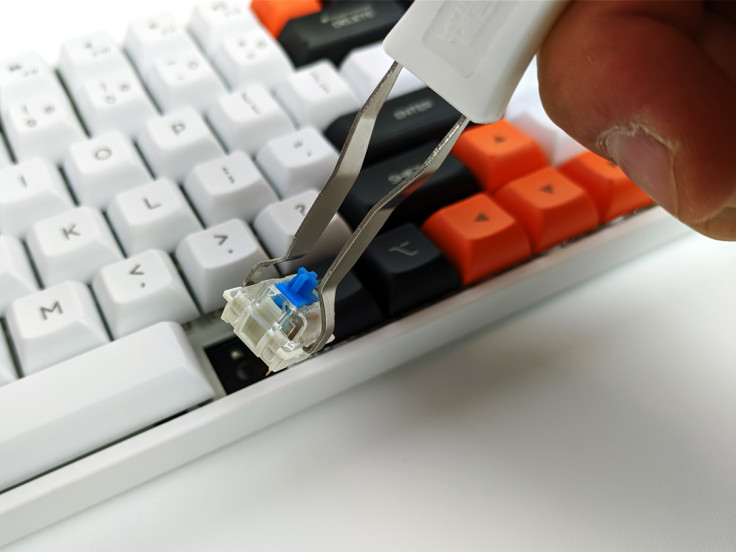 Hot-swap Customizable Keys and Switches
Other than its retro looks, the connectivity flexibility, the GK96S also boasts of hot-swap Gateron switches as well as keycaps. The removal process for both the caps and switches are very easy since Epomaker includes the right tool for the job. I found myself swapping caps and switches like an expert dentist right out of the box without prior experience or needing to consult any instructions.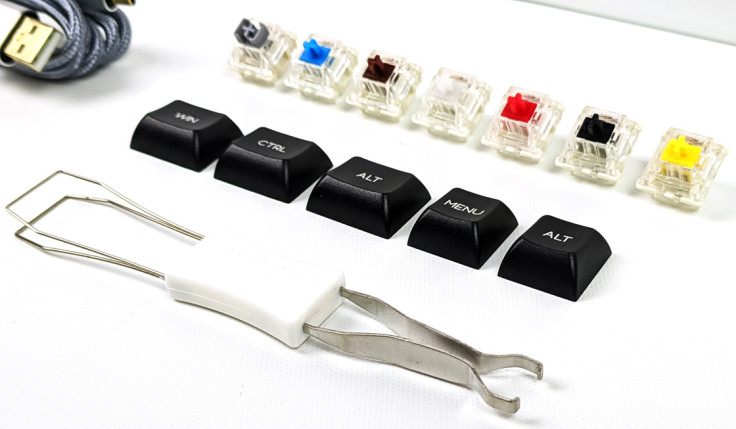 Included in my pack was also a Gateon mechanical switch 'tasting kit' including (almost) all the colors of the rainbow. The differences between the switches are their loudness, sensitivity (how hard you need to hit them for the keys to register) and tactility. The customizability means you're able to make a keyboard that is exactly to your liking not only in appearance but in how they feel and perform.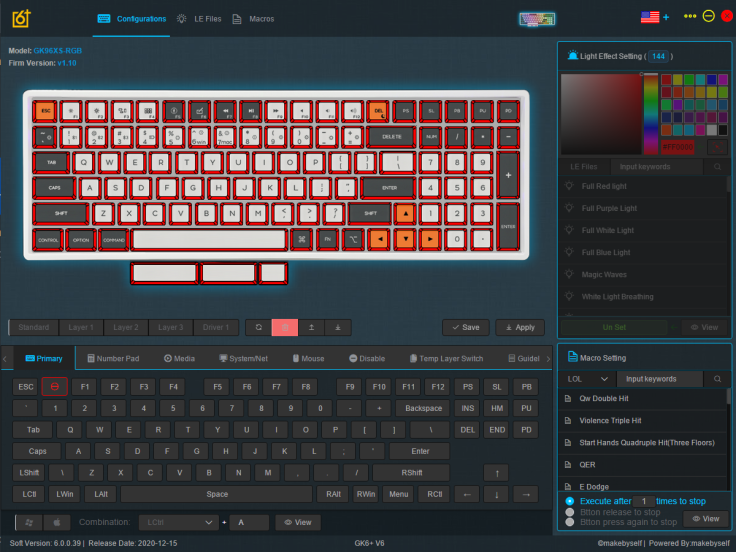 Fully Programmable Keys
It's one thing to change the physical appearance and feel of the keyboard, but GK96S also has a software package that allows for full key programmability. Other than the standard key layout, there are 4 more customizable layers of key assignments. This means one can customize layers for game controls, another for Photoshop hot-keys, yet another for Premiere Pro or some other video editing software - the possibilities are practically endless.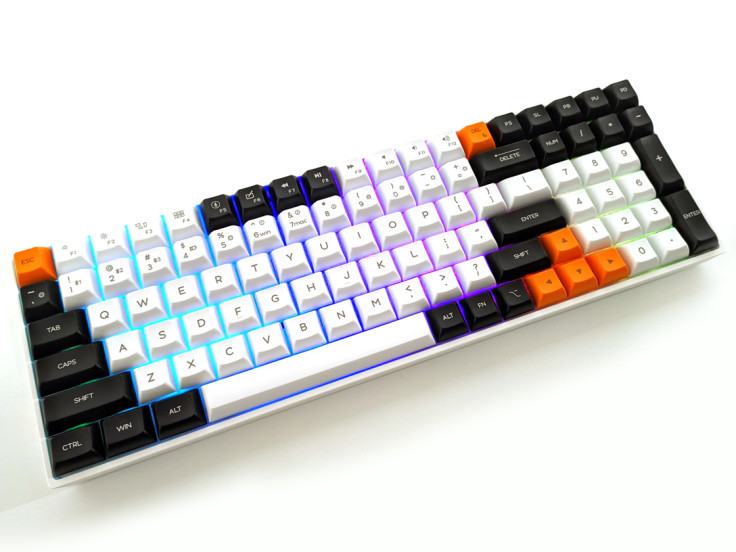 RGB Lighting Customization
Other than the key assignment, the software even allows for extensive RGB lighting customization allowing you to specify the color and pattern the backlighting displays. So whether you want to stay serious with an all-white backlight, or if you want to go crazy with a full-on LED lightshow - it's entirely up to you, and it can be toggled with on-screen controls with the help of the software.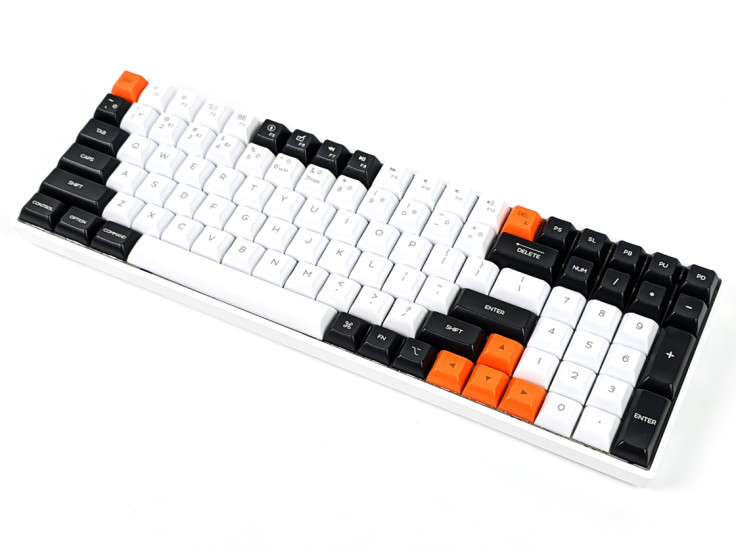 Footprint Reduced with Minimal Functional Impact
The GK96S gets its name from the fact that it has 96 keys as opposed to the full-size 104 key keyboards. By cutting down the arrow key and navigation key zone, bringing the tenkeys in, the overall footprint is reduced while still keeping all the keys that are important.
If keys that you frequently use unfortunately got eliminated - for example the 'home' and 'end' keys that I can't live without, you can always use the aforementioned key programming software to map them onto other keys you rarely use. It's an elegant way to stay sleek yet fully functional.
Final Verdict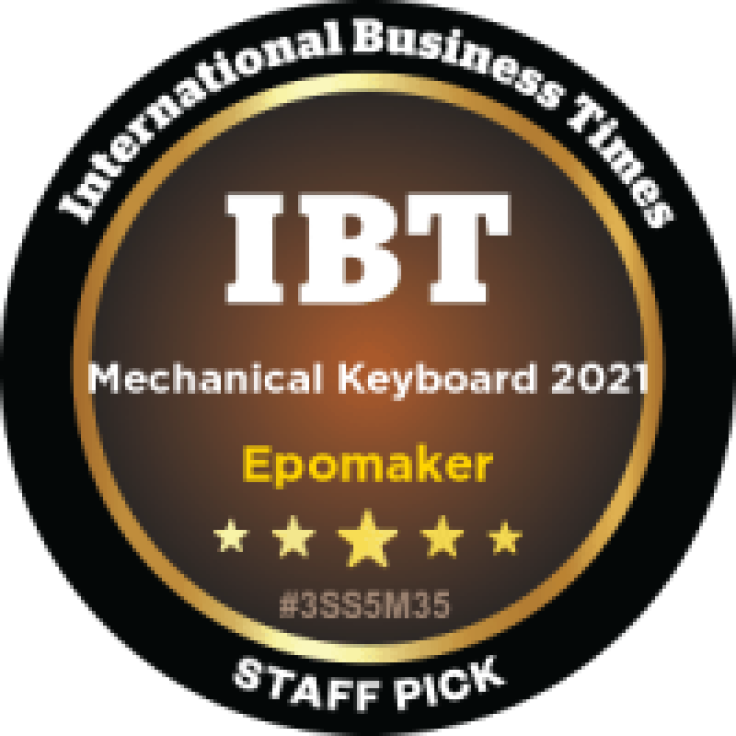 The Epomaker GK96S is a product born of a collision between retro styling and cutting edge hardware and software customizability. It truly has all possible options covered for - dare I say all users, providing whatever control or feel or function that one might want from their keyboard.
We fully recommend the GK96S for its flexibility as well as performance - and we award it as our staff recommend for productivity.
Sam is a production engineer turned tech writer who specializes in seeking out gadgets that enhances productivity while still looking sharp. This is a contribution to an ongoing IBTimes review series on gadgets for Home Productivity.
All photographs in this article were shot on the ASUS ZenFone 6 unless stated otherwise.
© Copyright IBTimes 2023. All rights reserved.