Aaron Carter Accuses Sister Leslie Of Sexual Abuse Amid Feud With Nick
Aaron Carter has claimed that he was sexually abused by his late sister Leslie Carter when he was still a child.
Taking his accusation to Twitter, the 31-year-old musician said his sister sexually assaulted him from age 10 to 13. Aaron said Leslie would do this whenever she failed to take her medications for bipolar disorder.
Carter shared that her sister suffered from bipolar disorder and took lithium to treat herself, but she never liked the way it made her feel. Her behavior drastically changed once she was off the medication and behaved in a manner she was not supposed to. He also noticed that Leslie started doing things that no one ever expected her to.
The "Sooner Or Later" hitmaker also revealed that he has spent the last 15 years of his life taking therapy for sexual abuse and he has finally found a treatment that might make him feel better.
"I have spent the last 15 years of my life going to the therapy for abuse and rape. I've been through many different treatments. I have finally found the right treatment," Carter wrote.
He also continued to attack his brother, Nick, who recently filed a restraining order against him earlier this week. Raising allegations against Nick, he revealed that his brother allegedly sexually assaulted one of the girls in their family and demanded that Nick should come out with the truth.
As soon as Aaron disclosed these allegations, the musician got a lot of support from his fans on social media. They immediately started trending hashtag "IStandWithAC" on Twitter and slammed the critics who said that Aaron should have revealed this to the Police and not on social media
Just recently, Aaron also opened up about his struggles with multiple personality disorder, manic depression, schizophrenia, and acute anxiety.
Meanwhile, his brother Nick, a member of The Backstreet Boys, revealed that he has filed a restraining order against his brother after Aaron allegedly told him that he harbors thoughts and intentions of killing Nick's pregnant wife and their unborn child.
Aaron was ordered to stay at least 100 yards away from Nick, his wife, their kids, other family members and their residence in Las Vegas.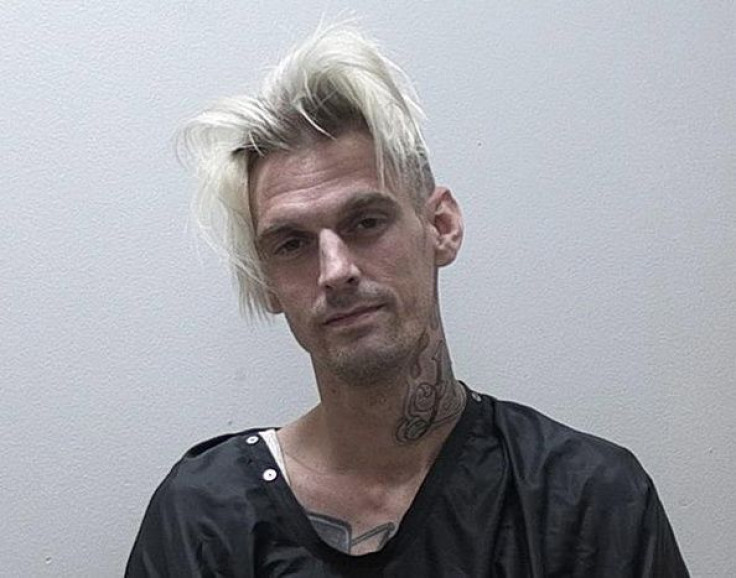 © Copyright IBTimes 2023. All rights reserved.