Aaron Carter 'Didn't Seem Okay' Days Before His Death: Manager
Aaron Carter reportedly looked significantly thin and frail days before his death. The late pop star's manager said he also looked "extremely tired" before he was found dead in his bathtub on Nov. 5.
"He just looked like he needed to be doing anything but working. He looked like he needed to be taking care of him," Carter's manager told Page Six in an exclusive interview.
Taylor Helgeson, who had been managing Carter for eight months before his unexpected death, told the outlet that he last saw the "Aaron's Party" singer a week before he died. The pair had been discussing plans for a new album before the tragic incident.
"He didn't seem okay. Now, when I say that, I think it's really important to kind of context of that," the Big Umbrella Management executive said, adding that he immediately knew something was wrong with his client because his appearance did not match his lively demeanor.
"He didn't seem okay physically...but mentally, he was the most excited I've seen him in months. He was very intelligent and he was very conscious of what people wanted to see from him," Helgeson explained.
Carter's remains were cremated after his death, according to his death certificate, and his ashes were reportedly given to his twin sister, Angel.
The singer died at 34 without a will but his son - Prince, with fiancée Melanie Martin will inherit his estate according to California's succession laws.
Carter's relationship with Martin was marked by numerous fights and a breakup, a reunion and a pregnancy loss. The couple welcomed Prince in November 2021 after a miscarriage in 2020.
While a conclusive report about the cause of death is yet to be announced, Hegelson is sure Carter did not take his own life considering his various plans for the future.
"He was a guy with a lot of plans," he said. "We had so much stuff going on and, you know, Aaron was a really prideful guy in his own right, too. That's not his style."
The "Fool's Gold" singer went to a rehab facility four times since 2017 owing to addiction issues. In September, he "voluntarily" checked into an outpatient program of a rehab center to regain custody of Prince.
Cops officers found several aerosol cans and prescription pills in the late singer's bathroom and bedroom during the investigation after his body was discovered in the tub by his housekeeper on Nov. 5.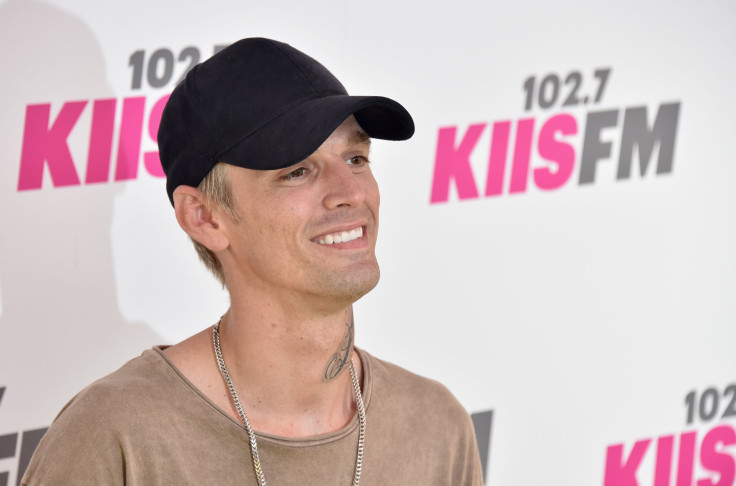 © Copyright IBTimes 2023. All rights reserved.