Aaron Carter 'Wanted To Get His Career' Back But Was 'Almost Like A Hermit,' Friend Claims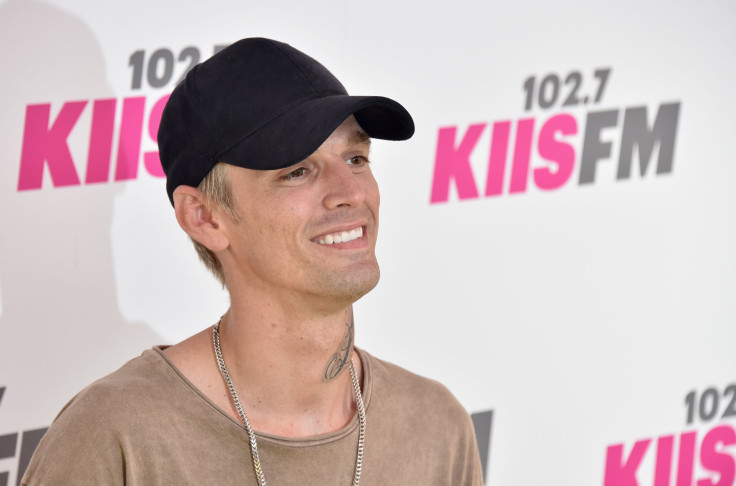 KEY POINTS
Aaron Carter's friend Dan Wright opened up about working with the singer in the months leading up to his death
Wright claimed Carter "didn't have a lot of people who were willing to help" him due to his troubled past
Wright said Carter was proud of being five years sober and would often talk about it
Aaron Carter planned on getting back into music before his tragic death at age 34, according to his friend and co-writer Dan Wright.
Wright, a musician known as 3D Friends, spoke to Page Six about his experience working with Carter in the months leading up to the singer's death on Saturday.
According to Wright, everything seemed like business as usual for the "I Want Candy" singer as they worked on Carter's new album, "Blacklisted," which was released Monday.
In the final year of his life, Carter just "wanted to get his career" back, but it was difficult because he "didn't have a lot of people who were willing to help" or work with him due to his troubled past with drugs, the musician claimed.
The "Aaron's Party" singer allegedly also said no to opportunities and refused to leave his home in California, according to his collaborator.
"I got the feeling he was kind of almost like a hermit," Wright told the outlet. "He didn't really leave the house. He didn't really leave his town of Lancaster. He liked staying in, he liked staying home. He was a homebody, and I think as a result he just didn't have a lot of people that were willing to go to his house, stay with him, [and] help him write an album."
Recalling their final conversation before Carter's death, Wright said it was brief and was strictly about the album. But the musician shared that during the months they worked together, Carter had been very proud of being five years sober and often talked about it.
Wright claimed that Carter would use the term "Cali sober" frequently, a slang term used to describe people who replace other addictive substances with marijuana. Along with the weed, He said he only saw Carter take his Xanax prescription, which he claimed he'd been on for a "very long time."
"He gives off this bad boy persona online and stuff, but talking to him in person — he's so articulate and so quick and has so many stories and has so much knowledge. I definitely never got the feeling that he was high on dusters," Wright added.
Wright admitted that he and Carter had lost touch in recent months but said he never stopped being friends with the late pop star. He also remembered how excited Carter was to be working on music again.
"He came off like he was excited to work. He wanted to get his career back. He was excited when [Wright and artist manager Morgan Matthews] booked him shows. He was excited to be doing stuff again," Wright told the outlet. "I was looking forward to having him as a lifelong friend. I'm just going to miss that."
Carter had been open about his battle with drug addiction. He also revealed that he had been diagnosed with schizophrenia, bipolar disorder, manic depression and anxiety.
Before his death, the singer finished filming the pilot episode of "Group," an independent sitcom about mental health recovery. According to "Group" writer and director Brian Farmer, Nick Carter's younger brother "was so excited about the show and helping raise awareness for mental health."
In October, Carter also hinted that he was preparing for a "new chapter" in his life when he announced that he would be selling his second home.
"Real estate has been super good to me. Ready for a new chapter in my 3rd home which I plan on staying to make a beautiful life for my family," he tweeted. "This year has been super tough, but I've learned so much. Thanks for the support everyone."
The "I'm All About You" singer was found unresponsive in a bathtub at his home in Palmdale, California, Saturday. The cause of death has not yet been revealed.
Carter's rep, Taylor Helgeson, confirmed his death on the same day, saying, "Aaron worked very hard towards the end of his life in recovery, to be a good father and to make amends with his family."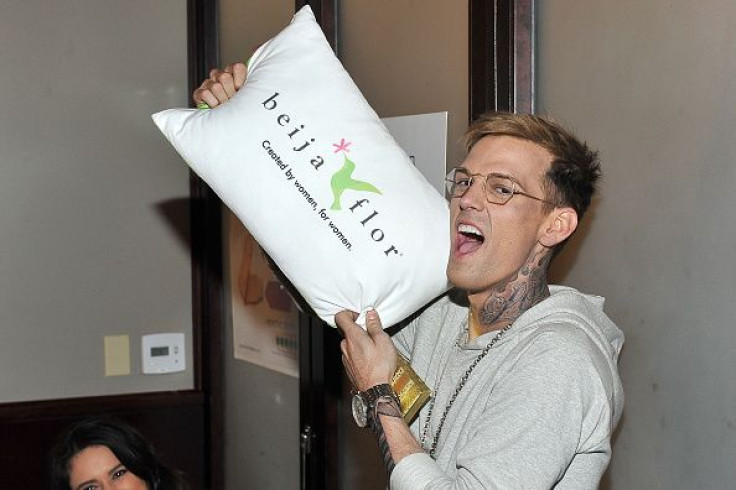 © Copyright IBTimes 2023. All rights reserved.
FOLLOW MORE IBT NEWS ON THE BELOW CHANNELS