Aaron Carter Dead: A Look Back At His Complicated Relationship With Brother Nick Carter, Sisters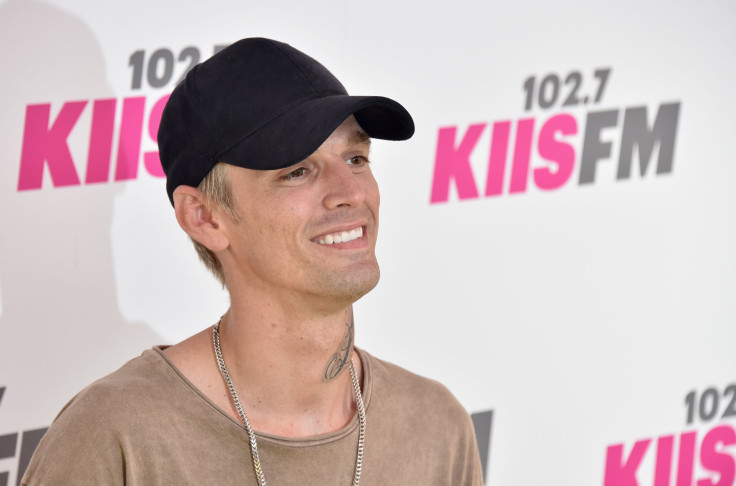 KEY POINTS
Aaron Carter died at age 34 Saturday in his home in Palmdale, California
He had a tumultuous relationship with several of his siblings, including Nick Carter, before his death
Nick, along with sister Angel Carter, filed and was granted a restraining order against Aaron in 2019
Aaron Carter had a complicated relationship with his siblings, including Nick Carter, in the years before his death.
Aaron, who was found dead at age 34 in his Palmdale, California, home Saturday, started his career as an opening act for his older brother Nick's boy band Backstreet Boys in the '90s, before landing his own music contract, Page Six reported.
His debut album, which featured the track "Crush on You," went gold in December 1997, launching him into the spotlight at 10 years old.
Aaron, who was the youngest of five Carter siblings, skipped Nick's wedding to Lauren Kitt in April 2014, but the brothers went on to celebrate holidays together and support each other's careers via social media.
Nick expressed support for his younger brother via Twitter after the "I Want Candy" singer was arrested due to driving under the influence (DUI) in 2017.
"To my brother: I love you no matter what & if you feel the need to reach for help, I am here and willing to help you get better," Nick wrote at the time, adding in another post, "Family isn't always easy, be [sic] we're all here for you."
However, in September 2019, Nick and their sister Angel Carter filed a restraining order against Aaron. It was granted two months later.
The Backstreet Boys member claimed that Aaron had confessed to "harboring intentions" of killing Nick's then-pregnant wife and their unborn child.
"After careful consideration, my sister Angel and I regret that we were required to seek a restraining order against our brother Aaron today," Nick tweeted at the time. "In light of Aaron's increasingly alarming behavior ... we were left with no choice but to take every measure possible to protect ourselves and our family.
"We love our brother and truly hope he gets the proper treatment he needs before any harm comes to himself or anyone else," he continued, adding the hashtags for "mental health" and "gun control."
The one-year restraining order prohibited Aaron from getting close to Nick, Kitt, their kids and other family members. The "I'm All About You" singer was ordered to remain at least 100 feet away from them.
Aaron denied the allegations in a tweet, writing, "I am astounded at the accusations being made against me and I do not wish harm to anyone, especially my family."
In another Twitter post, he shared a clip from the 2006 reality TV show "House of Carters" showing him and his older brother arguing in front of the camera.
"LEAVE ME ALONE. FOR THE REST OF MY LIFE. I'M BEGGING YOU. PLEASE," Aaron wrote, before claiming, "I haven't even seen you guys and nick you bullied me my whole life. And tortured me as a child. And everyone knows it. IT'S BEEN PUBLIC. and now you're scared of the truth."
Aaron also had a tumultuous relationship with his sister Leslie Carter, who died at age 25 in 2012 due to a drug overdose.
In 2019, he alleged that Leslie sexually abused him over a three-year period.
"My sister Leslie suffered from bipolar and took lithium to treat it. She never liked the way it made her feel, and when she was off of it, she did things that she never meant to do. I truly believe that. ... My sister raped me from the age of 10 to 13 years old when she wasn't on her medications," Aaron alleged on Twitter.
"I was absused [sic] not only sexually by her but by my first two backup dancers when I was 8 years old. And my brother absused [sic] me my whole life," he claimed.
Earlier this year, the singer got a massive blue butterfly tattoo on his forehead in honor of Leslie.
"Every time I see a blue butterfly... she loved blue, it was her favorite color," he wrote via Instagram in March. "She had the most beautiful icy blue eyes in the world."
Aaron's rep, Taylor Helgeson, confirmed his death in a statement Saturday. The former child star was reportedly found unresponsive in a bathtub in his California home, unnamed sources told TMZ.
"The family has been notified and will be flying out to Los Angeles," the rep said. "Aaron worked very hard towards the end of his life in recovery, to be a good father and to make amends with his family."
Aaron is survived by son Prince, whom he shared with ex-fiancée Melanie Martin.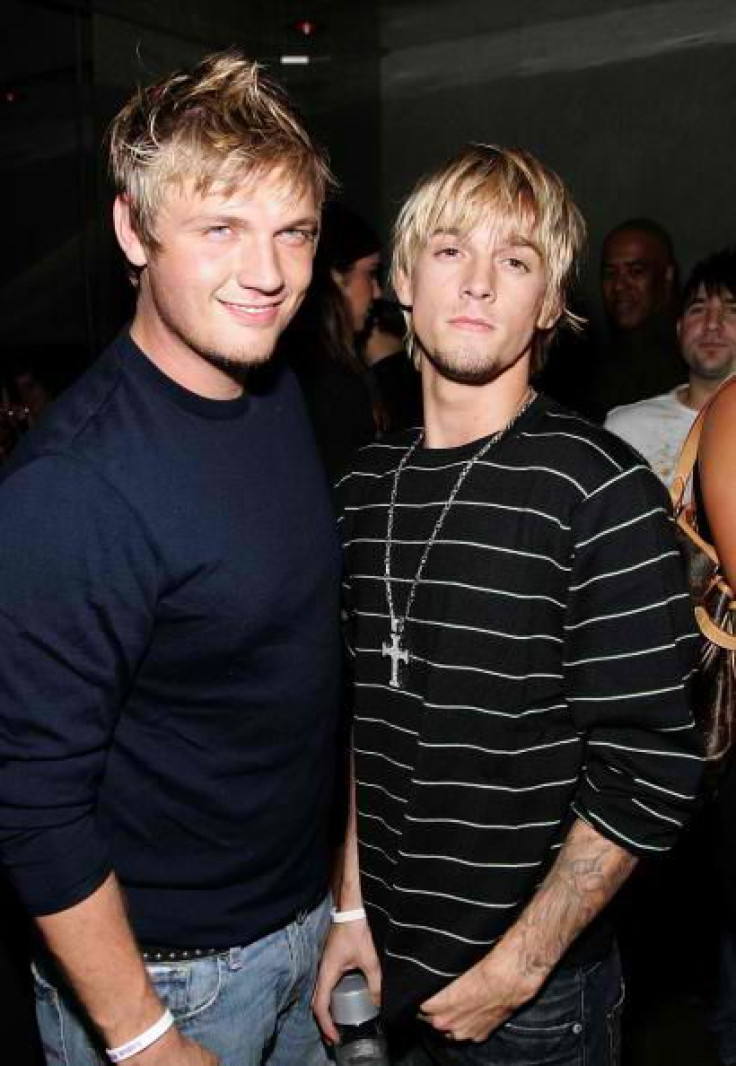 © Copyright IBTimes 2023. All rights reserved.
FOLLOW MORE IBT NEWS ON THE BELOW CHANNELS