Acer Aspire Switch 10 Review: Good, But Not Great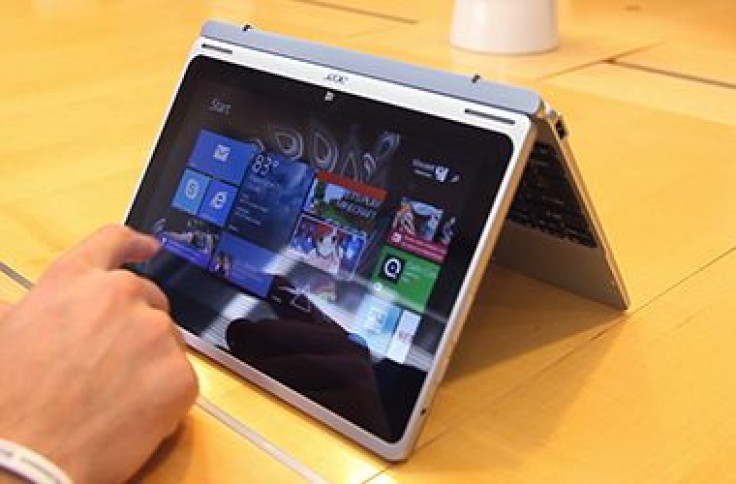 Acer's back at it again, with a new tablet - well, it's more of a two-in-one, really. The latest transforming tablet/notebook setup from the Taiwanese developer is the Aspire Switch 10. As the name implies, it's a ten inch tablet that can also be used as a netbook once the provided keyboard is snapped into place.
It could find some space in your life, but only if you're looking in exactly the right place.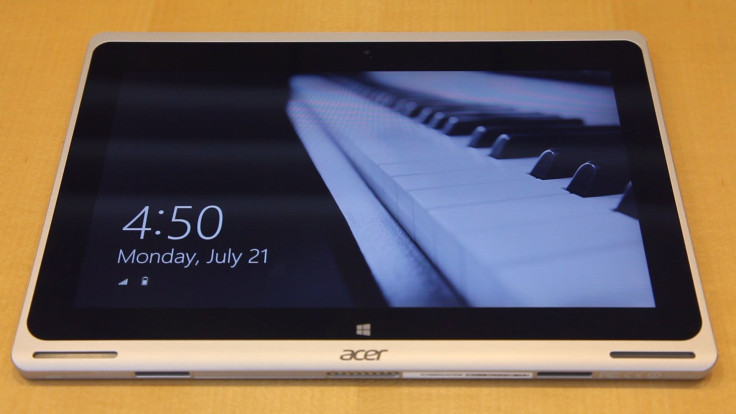 SPECS
Model: Acer Aspire Switch 10
Size and Weight: 10.3 (W) x 6.97 (D) x 0.35 (H) in. (tablet), 10.3 (W) x 7.57 (D) x 0.80 (H) in. (Tablet & Keyboard Dock), 5.71 oz.
Display: 10.1", 1366x768 LED
Camera: 2MP front for video (1080P HD), no real camera
Platform: Windows 8.1
Performance: Intel® Atom™ Quad-Core Processor Z3745 1.33GHz, 2GB RAM, 2-Cell Li-Polymer battery (5910 mAh)
Memory: 32 or 64GB internal storage, expandable via microSD card to another 32GB
Connectivity: Wi-Fi, Bluetooth® 4.0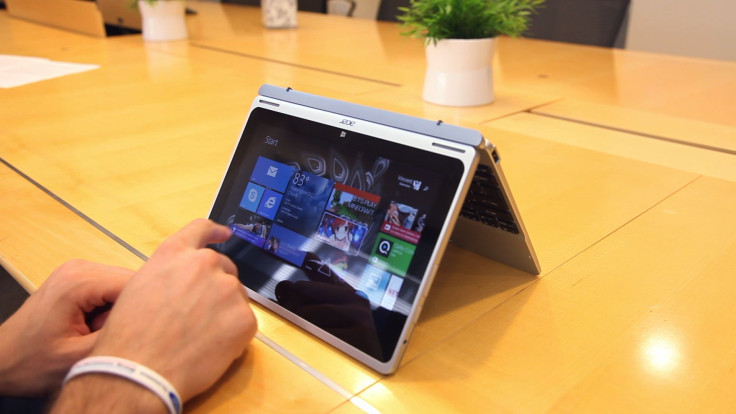 AESTHETICS & DESIGN
The silver and and black motif of the Aspire Switch 10 is reminiscent of the last Acer tablet we tested - the Iconia W4. This time though, the design looks pretty good. A bit chunky, maybe, but that gives it a tough character I suppose. The bezel around the display is thick, and also surrounding by the silver casing of the body - it looks a bit like an older laptop.
Normally this would be silly on a tablet, but considering the Aspire comes with a physical keyboard to transform into a miniature laptop, the aesthetic gets a reluctant pass.
There are two smart design choices on the face of the Aspire: front-facing speakers, useful in both tablet and laptop modes, and a capacitive Windows button. Unfortunately, as well-intentioned at the ideas were, the execution is a bit off.
Let's start with the Windows home button. I'm a proponent of those. But if it's not precise, there's no point in having any button, much less a touch activated one. Most times, I had to practically stab the button to get it to respond.
The speakers are equally disappointing. Sure, this isn't a premium tablet. I'm not expecting theater-quality surround sound, but I could barely hear the audio while I was brushing my teeth. They're just not loud enough to cut through normal room tone, even at full volume.
In laptop mode, the Aspire is imbalanced - if you don't keep it bolt upright, it'll fall over. It's not so much an issue if you've got the conjoined package on a desk or a tablet, but if you've got it placed on your lap, the Aspire Switch 10 tends to fall over from its fulcrum point; the weight balance is extremely skewed towards the tablet, so the slightest standing angle variation will cause it to topple.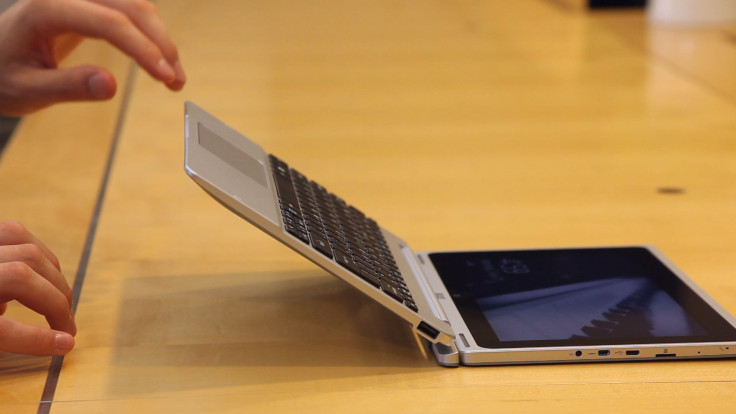 The good thing is that the Switch 10 can be - well, switched - into a few different positions If you flip the tablet around on the magnetic mount, you can prop the conjoined pieces up like a tent if you want to look fancy. Or you can use the keyboard as a base, using it to support the tablet's weight backwards in much the same way the Lenovo Yoga tablet we tested did with its built in kickstand.
SCREEN
The screen's 720p, which is okay, but in the ten inch tablet sector that's not going to knock your socks off. It does a reasonably good job with color and it's bright enough to use at night. The touch response is accurate, though it understandably lacks the precision of more expensive setups.
BATTERY/SPEED
The Aspire Switch 10 comes with two gigs of RAM, and an 1.33 GHz Intel Atom processor. Pretty standard fare, and it'll handle normal duties like streaming - and, as a laptop, word processing - just fine. But don't mistake this for a machine capable of decent gaming. It just isn't. It could barely handle a game of League of Legends, hovering around 15FPS when the action was light, and crawling at 7FPS when it was heavy.
Treat it as it was designed - a compact student machine - and it makes a lot more sense. The battery life is pretty decent, coming in around 7-9 hours on laptop duty if you don't crank the brightness. It'd be useful to use as a note-taking machine and light-duty streaming device, especially if you don't want to part with the cash for the more expensive Surface tablets or Yoga two in ones.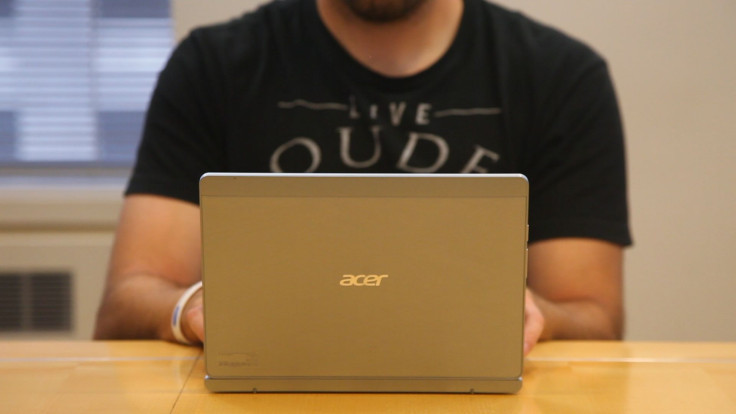 VALUE
This 64 gig model is $429. At that price, it's much cheaper than an ultraportable like a Mac Air, yet it still has a touch screen. If you look at it from a laptop point of view, it's cheap enough to be a good value as a note-taking machine and double as a streaming device. Take it for what it is, and the Aspire 10 Switch is a decent value.
© Copyright IBTimes 2023. All rights reserved.