Adele Reflects On Divorce, Being A Single Parent And Missing Her Child In Oprah Winfrey Interview
KEY POINTS
Adele said her single "Hold On" is about moving forward, which is a process
Her friends would always tell her "hold on" whenever she's going through something
The "Hello" songstress said trying to keep going amid the divorce was exhausting
Adele got candid about marriage, divorce and motherhood in her interview with Oprah Winfrey.
The "Easy On Me" singer recently sat down for an interview with Winfrey, which will air as part of "Adele One Night Only." Fans have been waiting for her new music for six years and they are getting it in her upcoming album "30." She talked about her songs, divorce, raising her son and weight loss in her interview with Winfrey.
Among the things they talked about was the brutally honest lyrics of her single "Hold On." According to her, the single is about trying to move forward, which is a process.
"I'm such a mess, the harder that I try, I regress. I am my own worst enemy, right now, I truly hate being me. Every day feels like the road I'm on might just open up and swallow me whole. How do I feel so mighty small when I'm struggling to feel at all?" she sang in part, CBS News reported.
According to the 33-year-old singer, her friends would always tell her to "hold on" whenever she felt that way and she admitted that she found it "exhausting."
"It was just exhausting trying to keep going with it. It's a process — the process of a divorce, the process of being a single parent, the process of not seeing your child every single day wasn't really a plan that I had when I became a mom," she shared.
It wasn't the first time Adele spoke about her divorce from her ex-husband Simon Konecki. She also shared some details about their split when she graced the November 2021 covers of the American and British editions of Vogue.
"I was just going through the motions and I wasn't happy," Adele told U.S. Vogue. "Neither of us did anything wrong. Neither of us hurt each other or anything like that. It was just: I want my son to see me really love, and be loved. It's really important to me."
Adele and Konecki wed in 2017, but they welcomed their son Angelo, 9, five years prior. They split in April 2019 and she filed for divorce in September that year. They finalized their divorce earlier this year.
Winfrey said she found her interview with Adele interesting because she's always interested in people willing to speak their truth. For the 67-year-old media mogul, Adele "is the truth."
Meanwhile, speaking about her return to the music scene after over five years, the "Hello" singer said it would be "elegant" and she would tell "a load of filthy jokes or sort whiplash for 'em."
Adele's interview with Winfrey will air as part of "Adele One Night Only," a two-hour primetime special concert to showcase her never-before-heard music and new materials in six years. It will be her first televised interview about her album.
"Adele One Night Only" airs 8:30 p.m. ET and 8 p.m. PT on CBS Sunday.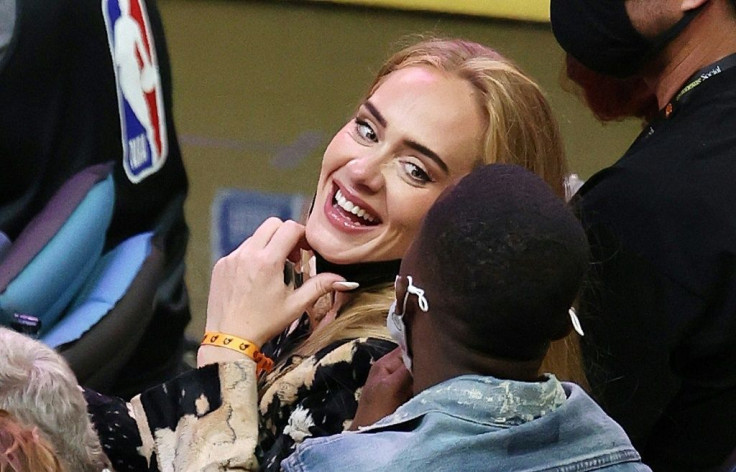 © Copyright IBTimes 2023. All rights reserved.