Adele Sends Love To Grenfell Tower Fire Survivors During Virtual Memorial Service
KEY POINTS
Adele sent her love to Grenfell Tower fire survivors
The "Hello" singer joined the virtual memorial service that marked the third anniversary of the Grenfell Tower fire
Adele's weight loss received mixed reactions from her fans and critics
Adele sent her love to Grenfell Tower fire survivors on the third anniversary of the tragic incident.
On Sunday (June 14), Adele joined the virtual memorial service, which marked the third anniversary of the Grenfell Tower fire that claimed 72 lives. The "Someone Like You" singer has been showing her support toward the Grenfell community over the years.
"I want to send my love to all of you today, and let you know that I'm thinking of you, as I always do," Adele said, per People.
"Even though we're having to do this in the virtual world, online, on 2020 Zoom life as it is, it's still so important for us to mourn together and for us to remember that night and to reflect on that and also reflect on where we are now with that," she added.
The 32-year-old singer also reminded the survivors that it was equally important to "celebrate the lives that were lived before they were sadly taken that night." She also stressed the importance of coming together, noting that "human beings are pack animals."
"We're not supposed to be left on our own. We need each other to survive, and that is something that I truly see in action with the Grenfell community," Adele added.
The "Hello" singer also said that she was sad to be away from the community for the occasion due to the coronavirus pandemic. She added that she couldn't wait to reunite with them, and she assured them that they would reunite before the anniversary next year.
"I can't wait to be there and I can't wait to see all of you. I miss you all, I can't wait to see you all and like I said, I'm thinking of you today more than ever. Stay safe, say healthy," she concluded her message.
In related news, Adele has lost so much weight. In fact, many were shocked upon seeing her slimmer body. The singer and songwriter's skinny figure has received both praises and criticisms from her fans and critics. However, many also defended and supported Adele's decision to lose the extra pounds.
"First everyone said Adele was too fat now she's too skinny. Like [explicit] you. She's beautiful regardless of her size!" @AhyRayes wrote.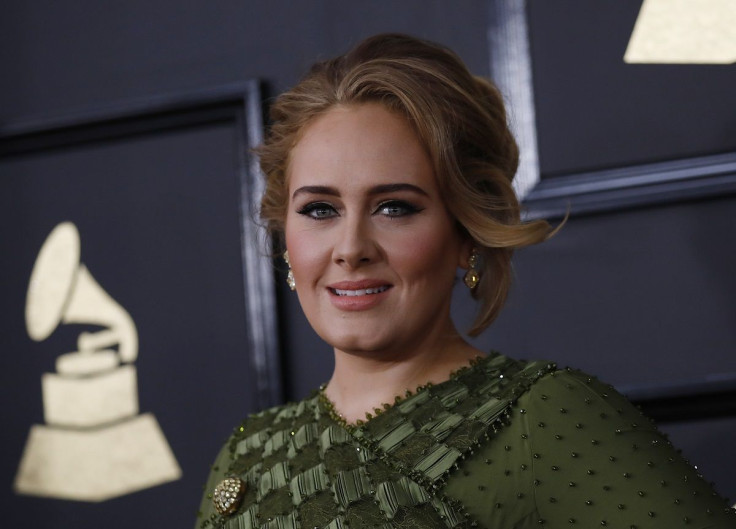 © Copyright IBTimes 2023. All rights reserved.