Adele's Name Pronunciation Will Surprise You: You've Been Saying It Wrong For Years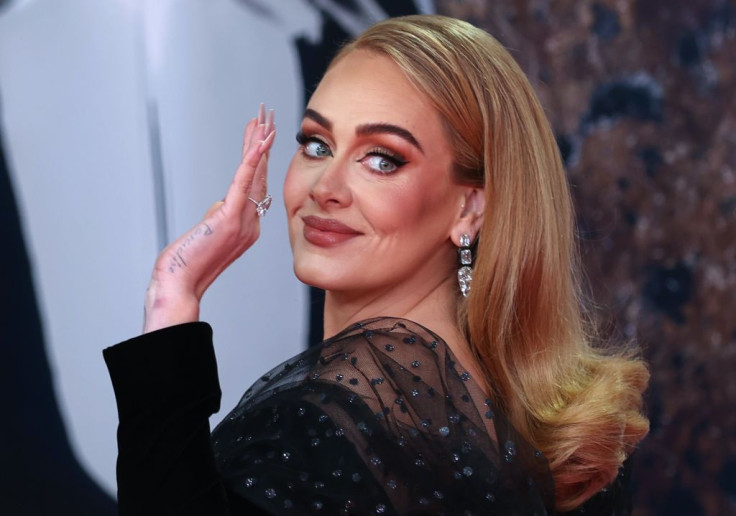 KEY POINTS
Adele praised a fan for pronouncing her name "perfectly" during a Q&A session in Los Angeles
She said her name is actually pronounced "uh-dehwl" rather than "uh-dell"
Adele will kick off her 32-date Las Vegas residency at The Colosseum at Caesars Palace on Nov. 18
Adele has shared that fans have been pronouncing her name wrong all these years, and social media users are intrigued by this revelation.
The 34-year-old Grammy winner recently celebrated the debut of her new music video, "I Drink Wine," with an event in Los Angeles.
During the Q&A portion, the British singer praised a London-based fan for saying her name "perfectly."
"Where's she from, Enfield?" Adele asked in a video posted by Billboard via Twitter Wednesday, referring to a town near the singer's hometown of Tottenham, England. "Love that. She said my name perfectly."
The "Hello" singer explained to the host, Benito Skinner, that her name is actually pronounced with a slight lilt at the end due to her North London accent so it is supposed to be "uh-dehwl" rather than "uh-dell," which is how most fans have typically said her name, according to NBC News.
Fans took to Twitter to express their shock at the revelation. Some jokingly suggested that Adele's mother "spelled her name wrong."
"So, her name but with her [hometown] pronunciation... Got it," one user commented.
Another person wrote, "I have never ever known anyone with the name 'Adele' being called "uh-dale." It's always been 'a-del.' This sounds [like] a [bit] of 'Hyacinth Bucket' syndrome."
"Well, we love her, but as with all English words, we'll just have to pronounce it the way it's spelled (except in Britain where you'll never guess from the spelling)," a third user wrote.
After the revelation, Adele proceeded to answer the question of the fan about her "journey to self-love" while writing her most recent album, "30."
"On '25' (album released in 2015), I was very in control of my life. I'd just had my son, it was very much 9-to-5. I'd go to the studio and stuff like that...I felt very very safe and in safe hands within my private life," Adele was quoted as saying by NBC News during the Q&A session.
She continued, "On '30,' I just had to accept I had no idea what I was doing, I had no control over my life, and I had to ride the wave."
The "Easy On Me" singer shared that she felt like a "bad person" while working on her fourth studio album, which was released in November 2021, two years after her separation from ex-husband Simon Konecki and months after they finalized their divorce.
"I felt like a weak person. But I knew...the only thing that I wanted to do, the thing that got me out of bed really, was knowing I'm going to the studio," she said, before adding that she "fell pretty far down" in her estimations of herself while working on the album.
"But then, by the end, through all the hard work and patience, I restored my faith in myself," she concluded.
Adele and Konecki began dating in 2011 and welcomed their now-10-year-old son, Angelo, in October 2012. Six years later, the two got married in 2018 and announced their separation the following year.
Adele is set to return to the stage and perform her greatest hits this month during her rescheduled 32-date Las Vegas residency at The Colosseum at Caesars Palace. "Weekends with Adele" will kick off on Nov. 18 and will run through March 25, 2023.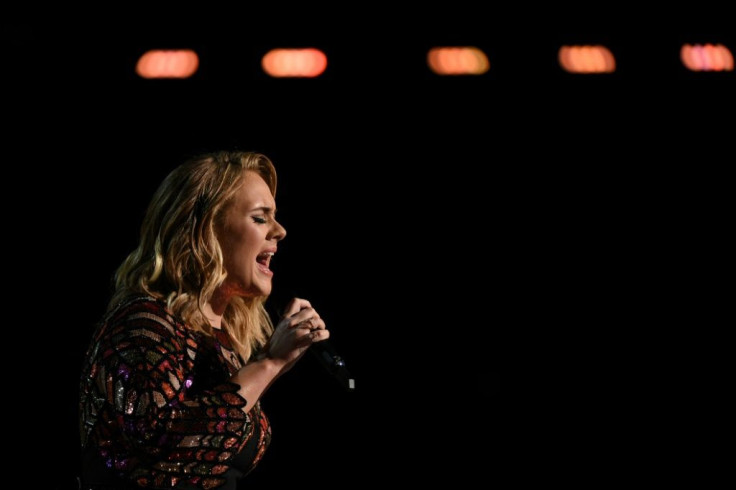 © Copyright IBTimes 2023. All rights reserved.