Adele Las Vegas Concert Tickets Resell For $40,000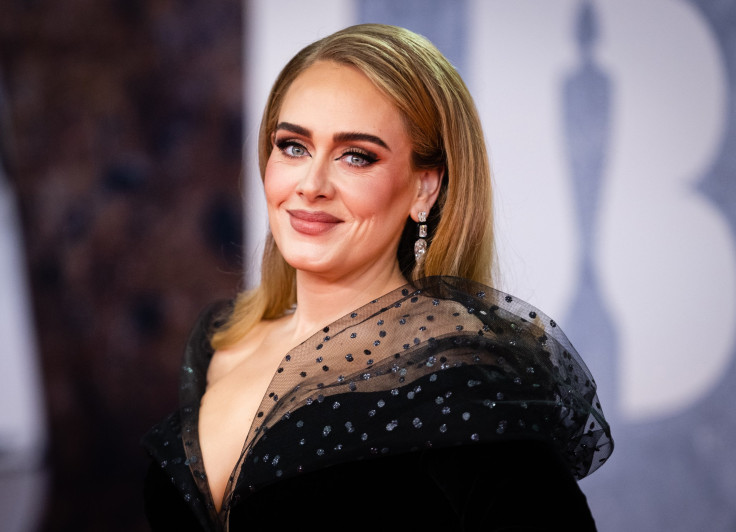 KEY POINTS
Ticket reselling websites are charging more than $40,000 for some tickets to Adele's Las Vegas residency
Cheaper seats at the very back of the venue were also relatively expensive at around $670
"Weekends With Adele" is set to kick off on Nov. 18 at the Colosseum at Caesars Palace
Tickets for Adele's long-awaited Las Vegas residency are selling for staggering amounts on resale websites.
The 34-year-old Grammy winner will start her rescheduled residency, "Weekends With Adele," next month after its postponement earlier this year.
Many tickets for Adele's 32-date run at the Colosseum at Caesars Palace were quickly snapped up when they first went on sale, and the reselling price has since skyrocketed to as much as $46,000 on some websites, U.K.'s The Times reported.
According to the outlet, some seats are up for grabs for somewhere between $38,000 to $46,000 on ticket reselling websites such as Stub Hub, SeatGeek, VividSeats and TicketSmarter.
The most expensive ticket on SeatGeek for Adele's show was reportedly eight rows back from the stage at the Colosseum. The cheaper seats at the very back of the 4,100-seat venue were also relatively expensive, going for £579 ($671) on the resale site Stub Hub.
These prices are much higher than those of the tickets for the shows of other big names such as Celine Dion, Elton John, Rod Stewart and Jennifer Lopez, the outlet noted.
Brodie Cooper of marketing firm PRrppd said that the resale prices for the Adele tickets are "by far the highest in the history of the Las Vegas strip," according to The Times.
He added that these websites would not have charged those figures for the tickets if people "were not willing to pay" that much to watch the British singer perform live.
When they first went on sale, the tickets to the shows cost between £73 ($84) to £590 ($682), according to Daily Mail.
Some social media users slammed resellers, calling the ticket prices for the sold-out four-month residency "ridiculous."
"I can't believe the price of your tickets for Las Vegas. 40k when we are in [an] economic crisis. Sorry but this [is] ridiculous," one user said.
Another commented, "Tickets to see Adele in Las Vegas [is] selling for £200,000 each?! Go away and f--k off."
"I'd rather spend the rest of my life in immigration detention than go see Adele. These people need to be psychiatrically evaluated and possibly sectioned," a third user said.
The "Hello" singer's Las Vegas residency was initially slated to start in January and run until April. However, the British singer opted to put the shows on hold just days before her residency was set to begin.
"Listen, I'm so sorry, but my show [isn't] ready. We've tried absolutely everything that we can to put it together in time and for it to be good enough for you, but we've been absolutely destroyed by delivery delays and COVID," Adele said in a tearful video on Twitter earlier this year, before adding that it was "impossible to finish the show."
Months later, the singer opened up about her decision to postpone her residency during an interview with Elle magazine, sharing that "there was just no soul" in her show.
"It was the worst moment in my career, by far," she explained. "The stage setup wasn't right. It was very disconnected from me and my band, and it lacked intimacy. And maybe I tried too hard to give it those things in such a controlled environment."
Adele said she felt "embarrassed" and had a difficult time handling the postponement for the first couple of months.
In July, she announced the rescheduled dates for her Las Vegas shows, which will start on Nov. 18 and will run through March 25.
"Words can't explain how ecstatic I am to finally be able to announce these rescheduled shows. I truly was heartbroken to have to cancel them," Adele said via an Instagram post.
"But after what feels like an eternity of figuring out logistics for the show that I really want to deliver, and knowing it can happen, I'm more excited than ever!" she wrote, before apologizing for the "horrible decision" on her part.
"To be with you in such an intimate space every week has been what I've most been looking forward to and I'm going to give you the absolute best of me," she concluded.
"Weekends With Adele" will run for 32 shows, including the 24 rescheduled shows and eight new additional dates. According to Adele's website, fans with tickets or those who have been waitlisted from the original show dates were prioritized.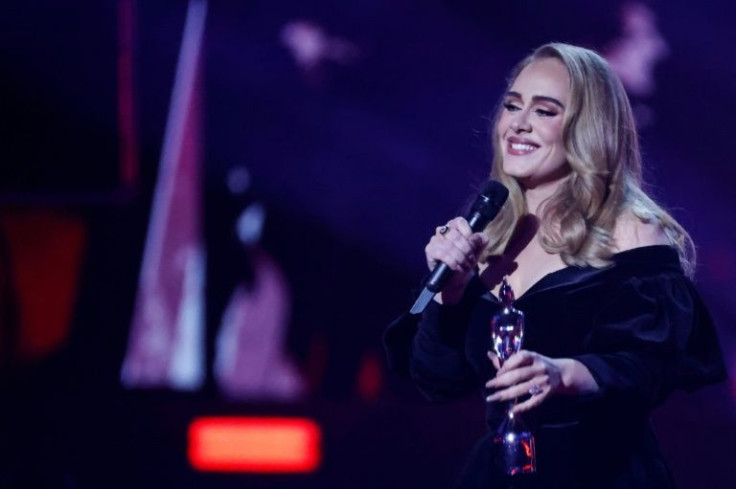 © Copyright IBTimes 2023. All rights reserved.