Administrative Professionals' Day 2016: 5 Gift Ideas Sure To Please Your Office Administrator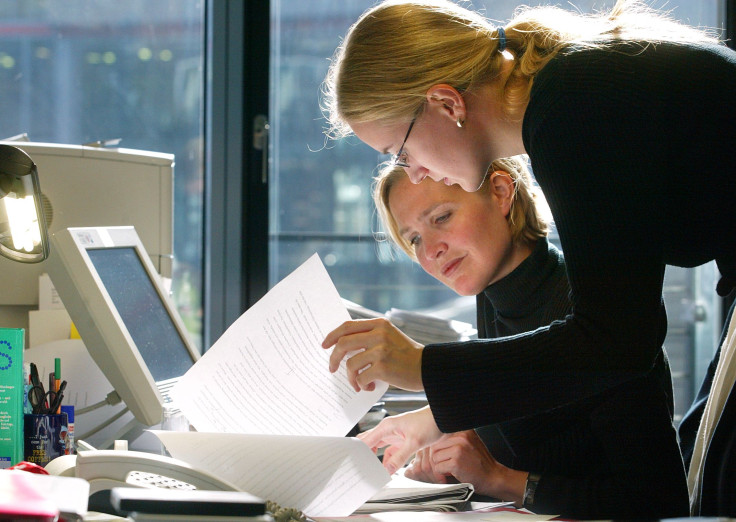 In case you didn't know, Tuesday is the day to show some love to the administrative personnel in your life. After all, they're the ones who keep workspaces around the country running smoothly day after day.
While Administrative Professionals Day isn't nearly as widely recognized — or publicized — as it should be, it is celebrated by many working professionals with small tokens of appreciation. Cards, flowers, candy and even just a simple "thank you" are all excellent ways to ensure the administrative personnel in your office know how much they're needed and that their hard work is appreciated.
Below are five great gift ideas and where to get them in 2016:
Flowers: Nothing sends a message quite like a beautiful bouquet. Flowers are relatively inexpensive (especially when divided among co-workers) and available on demand almost everywhere. 1-800 Flowers and Pro Flowers offer a wide selection of flowers and desk plants that can be ordered online and easily delivered right to the intended recipient.
Food-Related Gifts: Let's be real: Food is the way to just about everyone's heart. On Administrative Professionals Day you can't go wrong with an edible "floral" arrangement, box of chocolates/other candies, cookies, etc. We recommend looking to companies like Edible Arrangements, Shari's Berries or Insomnia Cookies for your food-gift needs.
Gift Cards: Gift cards are a quick and easy way to say thank you and show your appreciation. We recommend grabbing a card for something specific, something that shows you know the recipient's interests. The card amount is up to you and your co-workers — but don't hesitate to splurge a little. Gift cards redeemable for spa days or manicures and pedicures are also a great option.
Wine: Who doesn't love to pop open a bottle of wine after a long day at the office? Sneak out midday to grab a bottle of red or white for your office's administrative personnel, or hit up Mini Bar (available in New York only) or Drizly (available in New York, Los Angeles, Boston, Washington, D.C. and more).
Stationary: Although Administrative Professionals Day is officially celebrated on Wednesday, a late gift is better than no gift — you can say you were getting it personalized. Etsy is chock-full of different options sure to please anyone.
© Copyright IBTimes 2023. All rights reserved.