Adnan Syed 'Serial' Case Granted Appeal By Maryland Court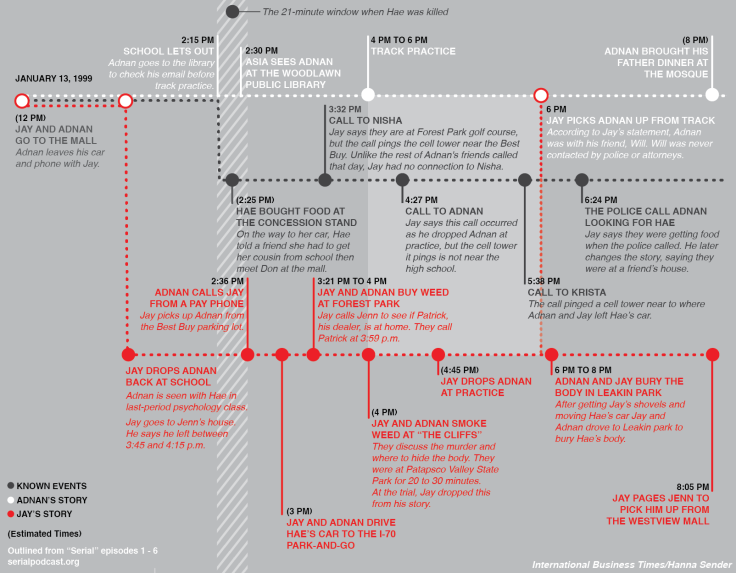 Adnan Syed, whose name came to prominence because of the podcast "Serial," has been granted an appeal of his murder conviction by a Maryland court, the Washington Post reported Saturday. Syed was convicted in the 1999 death of his ex-girlfriend. The Maryland Court of Special Appeals decided Friday to hear an appeal of the verdict, which could allow new evidence to be introduced.
Syed's defense team wants to introduce testimony from a former classmate of his named Asia McClain who has said she can provide an alibi for Syed at the time his former girlfriend, Hae Min Lee, was slain. McClain did not testify at Syed's 2000 trial and has said she would be willing to testify in the case if subpoenaed.
McClain has claimed in letters she wrote to Syed while he was incarcerated in 1999 that she remembered speaking to him at the public library next to their high school at the time prosecutors alleged Lee was being killed. After McClain's affidavit came to light, Syed's lawyers filed a supplement to their original appeal, requesting they be allowed to call McClain as a witness.
Syed's case gained nationwide exposure when it was featured on the popular "Serial" podcast, created by producers of the podcast and radio show, "This American Life." Since the conclusion of the multi-episode podcast related to his case, Syed's efforts to contest his conviction have continued, the Post reported.
The decision to hear the appeal overturns a Baltimore circuit court's ruling in January 2014 to deny Syed's motion to appeal his conviction on the grounds that his attorney at the time, Christina Gutierrez, had been ineffective.
"It's the first step in a pretty long process, but we're happy," Syed's current lawyer, C. Justin Brown, told a reporter with the Baltimore Sun Saturday morning.
© Copyright IBTimes 2023. All rights reserved.