ADP February Jobs Report 2014: Businesses Hired 139,000 Workers, Misses Estimates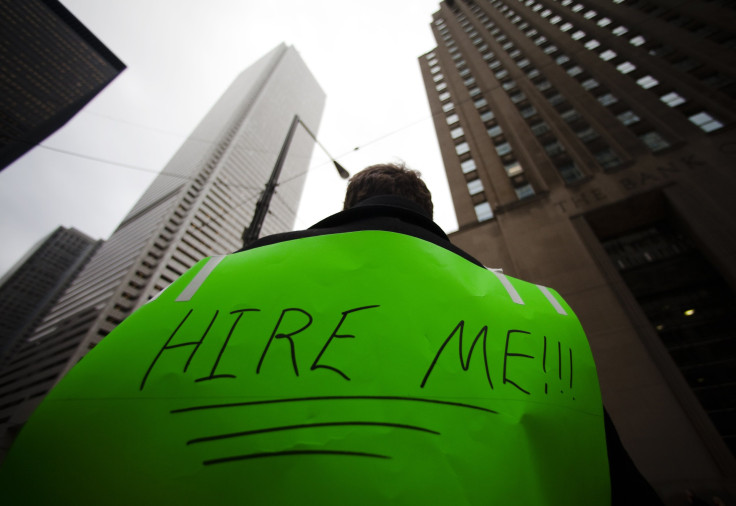 The U.S. private sector created fewer jobs than expected in February, well below the average over the past 12 months, ADP Employer Services reported on Wednesday. Markets look to ADP's report on private-sector payrolls to provide some guidance on the government's monthly jobs estimate, which includes information on both private- and public-sector payrolls.
New Jersey-based ADP said U.S. private-sector employment increased by 139,000 in February, missing economists' expectations for a gain of 158,000 jobs. January's gain is revised down to 127,000, compared to the originally estimated increase of 175,000.
Mark Zandi, chief economist of Moody's Analytics, said, "February was another soft month for the job market. Employment was weak across a number of industries. Bad winter weather, especially in mid-month, weighed on payrolls. Job growth is expected to improve with warmer temperatures."
The Labor Department will release the government's February jobs report on Friday at 8:30 a.m. EST. Employers probably added 150,000 jobs last month, according to economists polled by Thomson Reuters. The unemployment rate is seen holding at 6.6 percent, the lowest level since October 2008.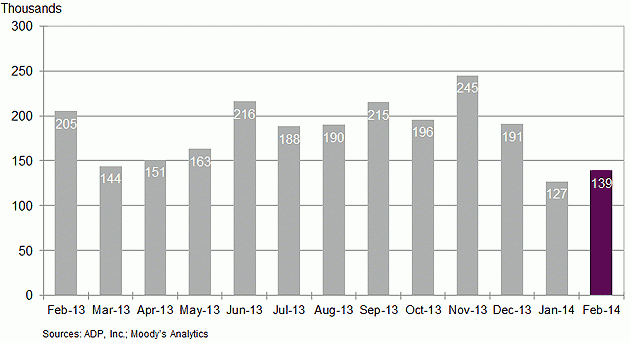 © Copyright IBTimes 2023. All rights reserved.