Adrianne Curry Throws Shade At Tyra Banks, 'America's Next Top Model'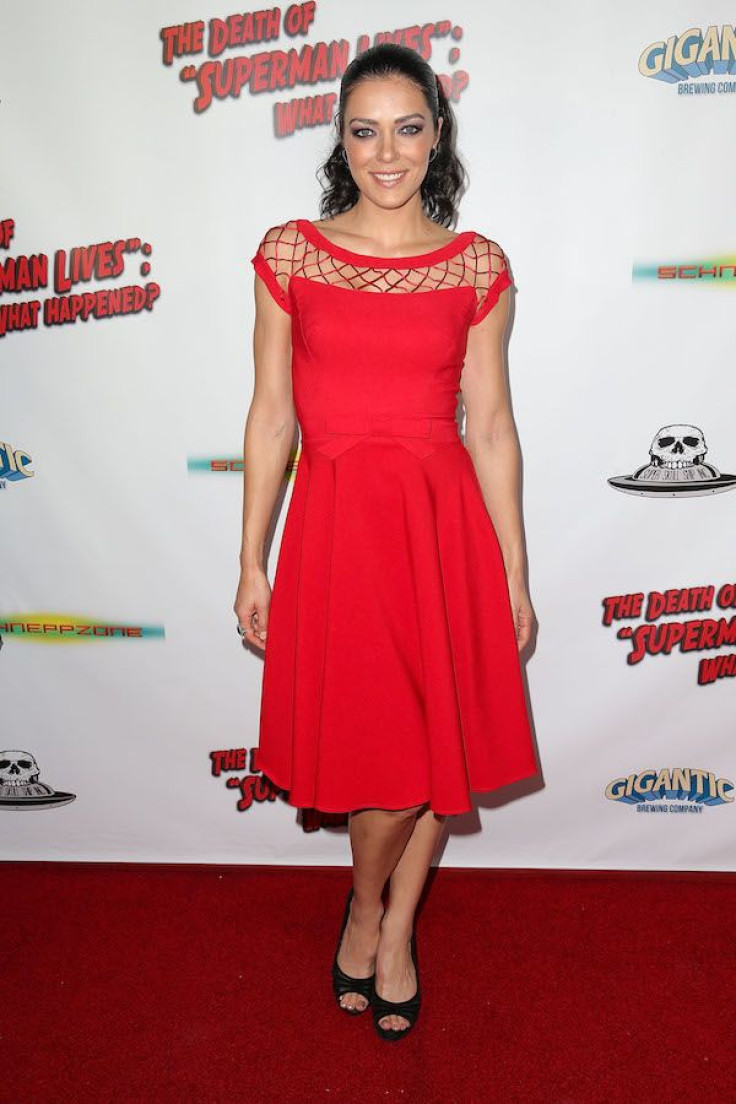 "America's Next Top Model" first winner Adrianne Curry just spoke some nasty truth about the show's host, Tyra Banks, and the people behind the reality TV modelling competition. She has also clarified why she's spilling the tea now when it's been almost 15 years since she won her cycle.
Just recently, Curry published a no-holds-barred blog post on her website detailing what really went on behind the camera of "ANTM." At the start of her lengthy post, Curry immediately exposed the inconsistencies and shady stuff that happened when they were filming the first cycle of the series.
"We were promised a Revlon contract on my season and a contract with Wilhelmina. They did voice overs on the actual aired show and changed what was being said to us while filming," Curry wrote. "When I met with Revlon, they informed me they never planned on using the winner, whoever she may be, for any ads."
The degrading experience did not end as Curry revealed that just to honor the contract she won from "ANTM," Revlon hired her to model makeup in front of 10 execs during what seemed to be private meetings. She was promised $15,000 for the gig, so she did it thinking that being paid such an amount for a small thing was "amazing."
When the second season of the show started, "Top Model" ditched Wilhelmina Models for IMG Models and this opened another problem for Curry. Wilhelmina was apparently furious since the execs promised that their partnership would be long-term and not just for one season. Meanwhile, the staff brought in Curry to the second cycle to talk to the competing models at the time. Curry revealed that she "was told to brag and rave on my success" following her win, but she was actually not pleased because she was still waiting for her promised prize.
"Wilhelmina then informed me they didn't want me to be successful in any way to spite 'Top Model.' They bragged how they'd push Elyse (also signed with them) and not me," Curry wrote.
Since her problems were already piling up, Curry decided to reach out to Banks and the "Top Model" execs. However, she only ended up disappointed. "Crickets. Phone calls ignored," she said of the response she got when she tried communicating with Banks and the producers. "Then, my 15K for Revlon? Suddenly, I wasn't being paid. I had did the job, but no paycheck was coming. Revlon blamed Wilhelmina, Wilhelmina blamed 'Top Model.' I demanded I get my paycheck for the 3 long days of work I did. Crickets."
The shady events didn't end there though. When the producers of "The Surreal Life" expressed their interest in having Curry on the show, Wilhelmina suddenly showed interest in her. However, she found out that it was simply because Banks and the "Top Model" producers didn't want her to appear in the VH1 series.
Since airing the dirty laundry of Banks and the big bosses behind "ANTM," Curry received some negative comments from fans of the series. Most of them are calling her out for not exposing the shady things years ago. Others are even speculating that Curry just wants to destroy the reputation of the series now that it is returning for a new season on VH1 this coming January.
In a follow-up post she published this Wednesday, Curry responded to the comments on why she's bringing up her issues with "Top Model" now. According to her, she wrote the post with the intent of giving insight as to why she's not appearing in the upcoming season though she has been asked to do so now that "ANTM" is on VH1. Another reason she cited was her loss of interest in pursuing a career in the entertainment industry. She then maintained, "I don't really care what the repercussions are of just tossing my truth out there."
© Copyright IBTimes 2023. All rights reserved.