'AGT' Host Tyra Banks Splits From Longtime Boyfriend Erik Asla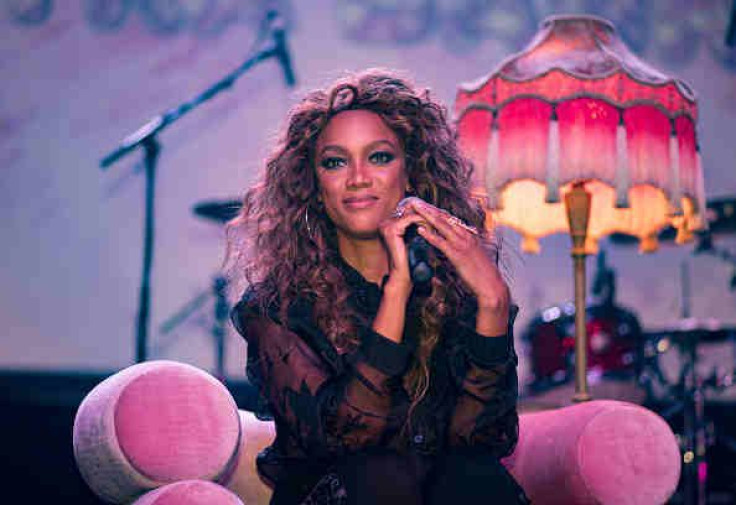 Tyra Banks and her longtime boyfriend, Erik Asla, have reportedly called it quits.
According to People, the "America's Got Talent" host and the Norwegian photographer have been dating since 2013. They have a 20-month-old son named York Banks Asla together. A source told the publication that Asla has moved out of the couple's home in Los Angeles.
But even though they have decided to call it quits, the same source revealed that Banks and Asla plan on still working together. In fact, the photographer will be shooting the opening credits for the upcoming season of "America's Next Top Model" in the coming weeks.
In July, Banks made headlines after she decided to upload a photo of their son on social media for the first time. During her appearance on NBC's "Late Night With Seth Meyers," Banks admitted that she regretted posting York's photo a day later.
While celebrating Father's Day with his family, York decided to pose near the beach as he was playing with the water. Banks did a good job with covering her son's face so that the paparazzi won't be able to take any photos of him. But she thought that they still managed to get a photo of her son, so she decided to post a photo instead of waiting for papers to take advantage of the opportunity.
"I'm trying to cover his face with a blanket. I pull over the gas station after they get the shot, I text his dad and I was like, 'I've got to put this picture out before the paparazzi. I don't want them to make money off of our child and have the first picture.' So I posted the picture. The next day, there ain't no paparazzi pictures, 'cause mama knew how to hide that camera. She's a supermodel for a reason!" she said.
Banks and Esla welcomed York in January 2016 via gestational surrogate. After her son was born, the 43-year-old fashion icon revealed that she struggled with infertility. She also shared that she even underwent IVF treatments in the hope of getting pregnant.
On her Instagram account, Banks penned a touching tribute to York, as well as other women who have fought and struggled with "infertility or carrying a child."
© Copyright IBTimes 2023. All rights reserved.