Afghan Bank Thief: Shokofa Salehi Allegedly Disappears With $1.1 Million In Kabul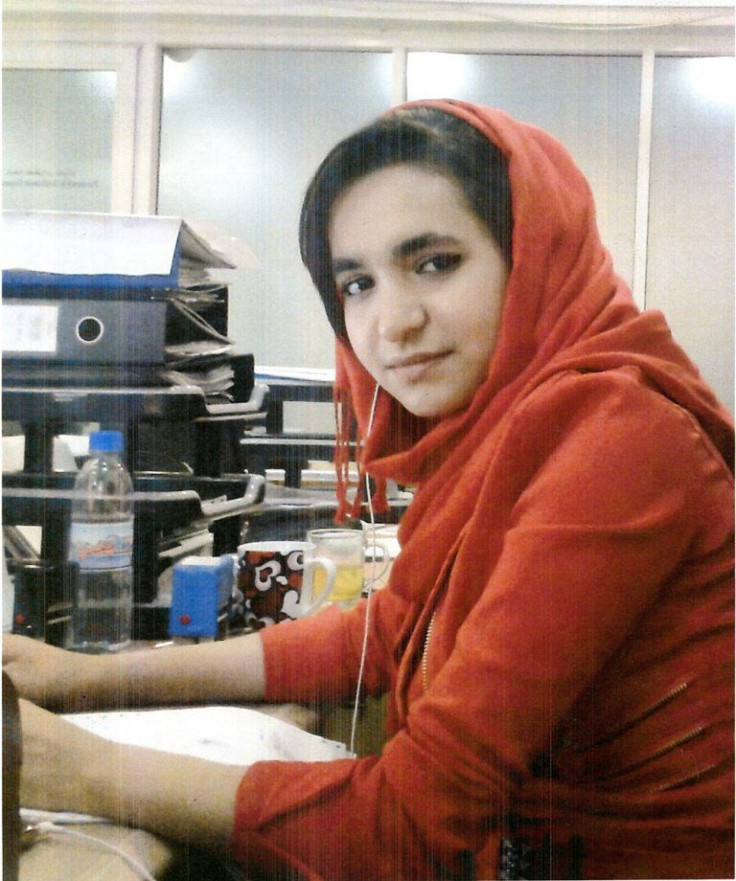 An international manhunt is under way for 22-year-old Shokofa Salehi and up to nine others involved in a robbery scheme perpetrated on the Azizi Bank in Kabul, Afghanistan. Salehi, employed in the bank's money transfer department for three years, allegedly siphoned $1.1 million from the bank over the course of her tenure and transferred the money to relatives.
The Associated Press reported the hunt is on for Salehi, who vanished two months ago, and other suspects, including her parents. Azizi Bank was founded in 2006 and has 74 branches throughout Afghanistan, including 32 in the capital Kabul. The bank on its website describes its practice of employing women, saying 20 percent of the bank's more than 1,500 employees are female.
Azizi chief executive Inayatullah Fazli described the heist as incredibly organized, likening Salehi and her suspected accomplices to the mafia.
Interpol has issued an arrest warrant for the 22-year-old on charges of fraud and misuse of authority. According to AP, Salehi used forged documents to flee Afghanistan and go to India with her parents, although officials do not know her current whereabouts but believe her parents are currently in Kabul.
Two suspects have been detained by officials in Dubai, reports AP. According to senior Afghan police official Gen. Aminullah Amarkhail, one of the suspects in custody invested in several business opportunities in Dubai, spending $850,000 of the $1.1 million Salehi allegedly stole from Azizi Bank.
While $1.1 million may seem like a lot, AP reports Afghan banks have fallen prey to much more brazen thefts. In 2010, Kabul Bank was seized after investigators discovered a scheme set up by several bank executives that funneled more than $861 million in fake loans. Two executives, the bank's chairman Sherkhan Farnood and chief executive Khalilullah Frozi, were arrested and sentenced to five years in jail for the crime.
© Copyright IBTimes 2023. All rights reserved.