After Apple Hack, CEO Tim Cook Discussed Security With Top Chinese Official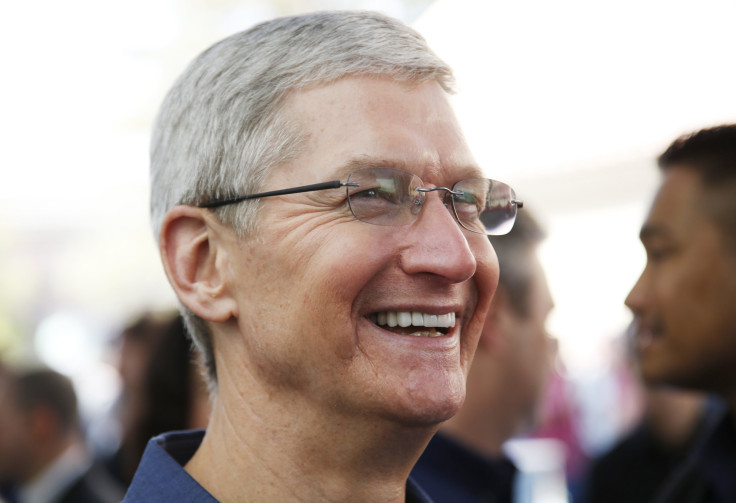 Apple Chief Executive Tim Cook met with a Chinese vice premier Wednesday to discuss the level of security around Apple user data. The meeting, which occurred in Beijing, came just days after a report that Chinese hackers launched a massive Apple surveillance effort that coincided with the mainland release of the iPhone 6.
Few details about the meeting were available, though Xinhiua, China's official news agency, reported that Cook and Vice Premier Ma Kai discussed how they could better cooperate on issues related to communication and information. Ma Kai is the lowest ranking of four Chinese vice premiers, a position comparable to the vice presidency in the United States. An Apple spokeswoman confirmed to Bloomberg News that the meeting did take place.
GreatFire.org, which monitors Web censorship on the Chinese Internet, revealed Monday that all Chinese Internet users who tried to visit Apple's iCloud.com were redirected to a bait website where they were instructed to provide their Apple log-in information. While the source of the attack wasn't determined, the Chinese government has previously criticized Apple for popularizing devices that are unregulated by Beijing.
"This is clearly a malicious attack on Apple in an effort to gain access to usernames and passwords and consequently all data stored on iCloud such as iMessages, photos, contacts, etc.," Great Fire wrote in a blog post Monday, adding that if a user provided that information they should consider their information to be in the hands of Chinese authorities.
Apple, while not making any public comment on the Great Fire report specifically, did acknowledge an attack on its servers and provided a new guide to browser security on its website.
© Copyright IBTimes 2023. All rights reserved.