After Orlando Mass Shooting, Gun Control Calls Renewed By House Democrats: 'Moments Of Silence' Aren't Enough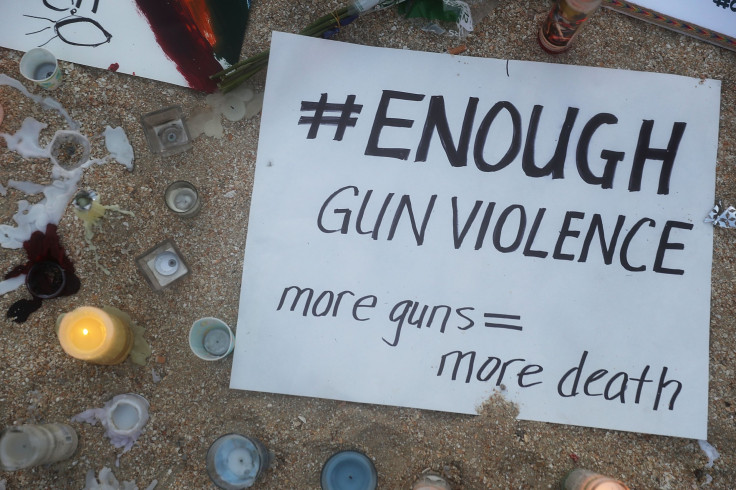 Democrats in the House of Representatives renewed their calls for stronger gun controls Tuesday morning, two days after a shooting massacre at a gay nightclub in Orlando, Florida, left 49 patrons dead. The Democrats, echoing a sentiment that has become almost routine in the nation's capital, said that stricter controls on guns are necessary to avoid — or try to avoid — future mass shootings.
Moments of silence, Democratic caucus chairman Xavier Becerra said, are not enough.
"Every day there's an American who is killed," Becerra said after an earlier meeting of the House Democratic caucus. "Thirty Americans killed every day as a result of the use of weapons. And, we need to stand up. The message was very clear in today's caucus. We can't just have moments of silence when we see American lives perish," he said.
Democratic Congress members left the House chambers Monday when Speaker of the House Paul Ryan, a Republican, called for a moment of silence to honor the victims in Orlando. Their message, according to Becerra, was that simply bowing your head and tightening your lips isn't enough. Democrats Tuesday called for steps like barring people on the U.S. no-fly list from buying guns and implementing a new ban on assault weapons. The Orlando shooter had been investigated twice by the FBI.
"Inaction is a choice and in Congress it has proved harmful," Becerra concluded.
Mass Shootings in the United States | Graphiq
If headlines like "Orlando Shooting Reignites Gun Control Debate in Congress" imply that the debate is ever fully extinguished in modern American politics, you may be being misled. Calls for stricter gun controls appear to be more of a constant, simmering force that flashes whenever fatal, mass shootings capture headlines and 24-hour coverage on cable news channels. The calls came quickly after the attacks in San Bernardino, California, when 14 people were killed and another 17 injured. Similar cries were made after the 2012 Sandy Hook Elementary shooting in Newtown, Connecticut, when 20 children were killed.
There are powerful forces working against gun control advocates in Washington. The National Rifle Association, one of the largest lobbying groups in the country, with around 5 million members, spends millions each year lobbying the federal government and donates millions to federal political candidates it hopes will vote down restrictions on the Second Amendment and guns. Those efforts have resulted in limited success for gun control advocates.
© Copyright IBTimes 2023. All rights reserved.