After Orlando Nightclub Shooting, Rush To Donate Blood Drives Home Warning From World Health Organization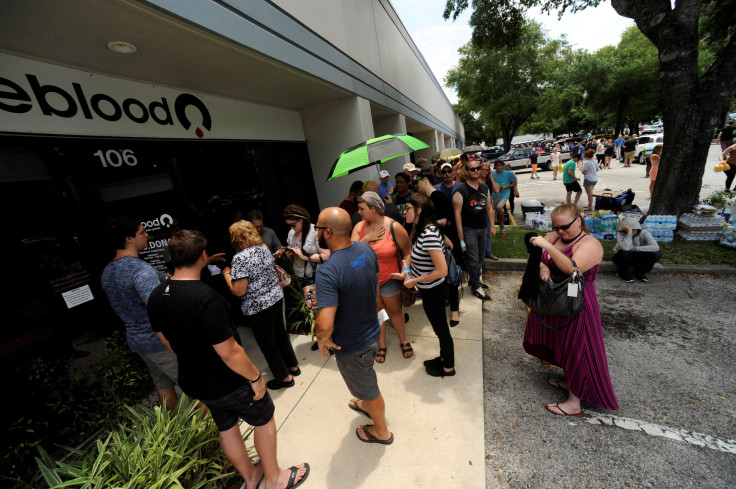 A scramble for donations of blood at hospitals and blood banks in the Orlando, Florida, area after the mass shooting Sunday coincided almost too perfectly with a warning call from the World Health Organization on Monday to shore up a languishing global blood supply.
The mass shooting early in the morning at a popular gay club was the worst in U.S. history. It left 49 people dead and 53 injured, many of whom remained in critical care Monday. Local hospitals and blood banks called urgently for donations in the wake of the shooting.
The request exemplified a global problem that is worsening — without any help from mass casualties.
"There is an urgent need for O-negative, O-positive and AB plasma blood donors following a mass shooting in Orlando, Florida," read a call for blood issued Sunday by OneBlood, a not-for-profit blood bank that operates in most of Florida and in parts of three other states. "Dozens of people have been injured and taken to area hospitals. The need for blood continues," the statement noted.
The next day, the World Health Organization released a statement in advance of World Blood Donor Day, marked for Tuesday, stating that voluntary blood donations need to increase "rapidly" in more than half the countries around the world "in order to ensure a reliable supply of safe blood for patients whose lives depend on it."
Every year, about 108 million donations of blood are collected. About half of that intake takes place in high-income countries, where 20 percent of the global population lives, according to the health group. Transfusions of blood and its components — plasma, platelets, red blood cells — save millions of lives annually. They are used for patients undergoing complex surgeries following accidents or disasters, women after childbirth or people with dangerous medical conditions. Yet not everyone who needs blood or blood products can receive them, the organization says.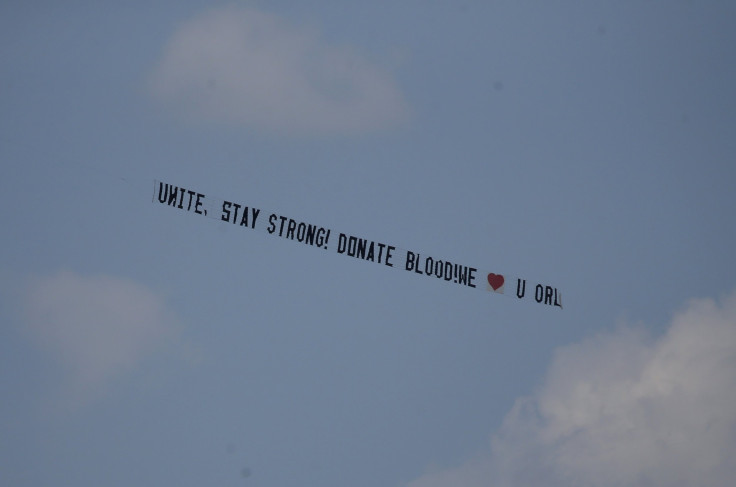 Lists disseminated on social media for potential donors laid out information, often with a palpable sense of urgency, about where and when people could go in Florida to give blood. "AB, O+ and O- blood donors needed ASAP!!! Due to the shooting overnight, the hospital and blood bank is critically low right now for donated blood," read one list, posted on Tumblr.
"You never know when blood will be needed, and it is why having a ready blood supply is so vital to our community," OneBlood said in thanking what it said were thousands of people who responded to its call for donations. "Blood donations are needed every day," it added.
After the shooting Sunday, the Orlando Regional Medical Center took in 44 patients, operating on at least 26 of them by that afternoon.
"Many of the gunshot wounds were fairly severe," said Dr. Michael Cheatham, the center's chief surgical quality officer, the Los Angeles Times reported. "Many trunk, abdomen and extreme gunshot wounds. Our operating room has been quite busy all day long with those injuries."
Such a scenario might be even harder to envision in certain developing countries with less robust health systems, especially if no secure supply of donated blood were on hand.
Just under 64 percent of middle-income countries and 41 percent of low-income countries have specific policies and legislation that cover blood transfusion safety and quality, according to the World Health Organization. And the rate of blood donation, which the WHO uses as a proxy to measure access to donated blood, is significantly lower in low- and middle-income countries than in high-income ones.
Wealthy countries have a donation rate of about 33 donations per 1,000 people. In middle-income countries, the rate drops to 11.7 per 1,000; in low-income countries, it slips further, to 4.6 per 1,000. Of the 70 countries with a rate below 10 donations per 1,000 people, all are low- or middle-income countries.
© Copyright IBTimes 2023. All rights reserved.