Blood Donation Ban From Gay Men Ends, Criticism Starts As 1-Year Abstinence Policy Established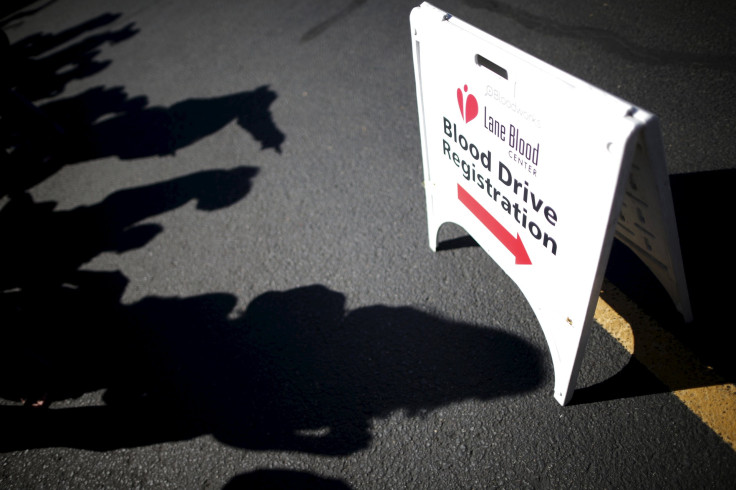 The U.S. Food and Drug Administration's easing of its blanket ban on blood donations from gay men prompted criticism Monday for not going far enough to end policies that discriminate against male homosexuals. The FDA's updated policy on the matter, which was officially announced Monday, states that only men who have abstained from having sex with other men for a year will be eligible to donate blood.
The policy change comes after years of opposition from medical organizations and gay rights advocates, who called the ban "medically and scientifically unwarranted," and said it stigmatized gay and bisexual men, the Associated Press reported. The verification processes will be limited to a questionnaire asking those who self-identify as men whether they have had sex with other men within the previous 12 months, an FDA spokeswoman confirmed.
"The FDA's new policy continues the government's troubling precedent of allowing stigma to trump science and public health when it comes to blood donations," said Rep. Jared Polis, D-Colo., who is gay and co-chairs the House LGBT Equality Caucus. "It is ridiculous and counter to the public health that a married gay man in a monogamous relationship can't give blood, but a promiscuous straight man who has had hundreds of opposite-sex partners in the last year can."
Federal health officials said in deciding to overturn the lifetime ban on blood donations, they were using the most up-to-date scientific research to guarantee the safety of the U.S. blood supply.
"Ultimately, the 12-month deferral window is supported by the best available scientific evidence, at this point in time, relevant to the U.S. population," said Peter Marks, deputy director of the FDA's Center for Biologics Evaluation and Research. "We will continue to actively conduct research in this area and further revise our policies as new data emerge."
The lifelong ban was enacted in 1983, early in the AIDS epidemic. It was unclear what was causing scores of gay men to contract the disease, since neither HIV nor its diagnostic tests had been discovered yet, and so public health officials implemented the blanket ban on gay men in an effort to protect the U.S. blood supply. The new one-year blood donor deferral policy is similar to current policies in Australia, Japan and the United Kingdom.
While all blood donations in the U.S. undergo HIV screening, there is a 10-day window between the initial infection and the point at which the virus is detectable in the bloodstream. Patients are at a 1 in 1.5 million risk of receiving an HIV-positive blood donation, according to the American Red Cross.
© Copyright IBTimes 2023. All rights reserved.