After Texas Church Shooting Dishonorable Discharge Gun Bans Spike
More than 4,000 additional people dishonorably discharged from the military have been added to a federal database prohibiting them from buying guns after a mass shooting in Texas last year, according to CNN. The shooter, court-martialed in the Air Force, should have been prevented from buying a gun if not for poor record keeping.
The gunman, Devin P. Kelley, killed 26 people in a rural Texas church. Shortly afterward, the Department of Defense (DOD) vowed to review its recordkeeping and reporting practices in conjunction with the Air Force. A dishonorable discharge, if logged properly on the FBI's National Instant Criminal Background Check System (NICS), prevents a person from being able to legally purchase a gun. It's one of several reasons a person could be denied from purchasing a firearm.
Federally licensed gun stores must check a customer's name against the NICS database before they can purchase a gun. The federal government maintains two other databases for gun purchases.
The number of dishonorable discharges logged in NICS jumped in the past year. In December 2016 the NICS had 10,958 listings for Dishonorable Discharge. In January 2018, that number jumped to 15,597, a 42 percent increase. Since the shooting in November, the number has increased precipitously, by 4,284 names, according to CNN.
The FBI's Criminal Justice Information Services division, who maintains NICS, told International Business Times through its spokesperson Steve Fischer that the section "does not speculate on changes in statistics."
Kelley was not dishonorably discharged, but was given a general court-martial on two charges of domestic assault against his wife and a child, his stepson, for hitting them. Under federal law, domestic violence convictions prohibit a person from buying a gun. Kelley's conviction was not recorded in the federal database.
The DOD told IBT in a statement that each arm of the military service is responsible for its own reporting to the FBI.
The Air Force told IBT that it could not comment on the matter due to pending litigation. Several cities are suing the Pentagon, Air Force and other military branches over their NICS recordkeeping.
This story has been updated to include comment from the Air Force.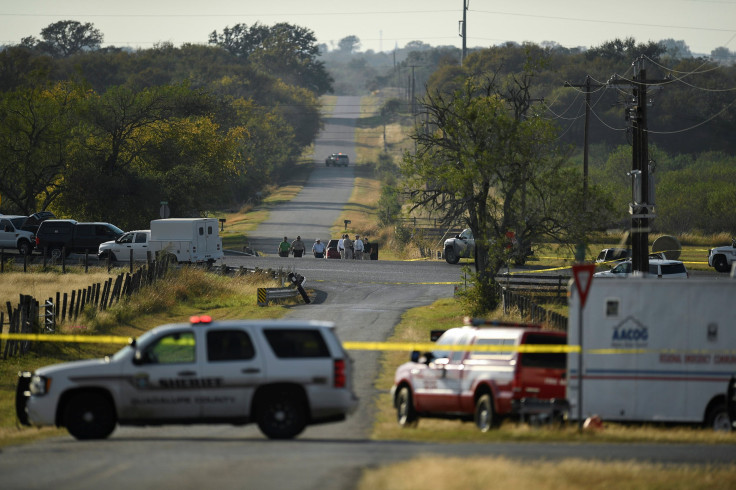 © Copyright IBTimes 2023. All rights reserved.
FOLLOW MORE IBT NEWS ON THE BELOW CHANNELS