'After We Collided' Stars Wish Trevor Actor Dylan Sprouse Had More Scenes
"After We Collided" introduces Dylan Sprouse as Trevor (AKA F---ing Trevor), and though he's a contentious character in the romantic movie, the actors wish he was with them longer. Hero Fiennes Tiffin and Josephine Langford, who play Hardin and Tessa, respectively, told International Business Times they wanted more scenes with the actor.
"Dylan's great," Langford told IBT during a set visit last year. "He's very funny. He's super goofy, but he's also [a] really intelligent and thoughtful actor. We only had probably five days together, but it's wonderful working with him. It's very easy because he's professional, but he's fun."
READ: 'After We Collided' Movie Includes 'Steamy' Yoga Scene
Sprouse's character, Trevor, is the opposite of Hardin. He is a clean-cut professional at Vance Publishing, where Tessa will start working in the "After" sequel. Anna Todd's "After We Collided" novel showed Trevor as calm and patient, a huge contrast from Hardin's aggressive personality. He even avoids conflict, something Hardin rarely does.
Though Hardin develops a rivalry with Trevor (whom he starts to call F---ing Trevor), Fiennes Tiffin and Sprouse get along well in real life. The actor told IBT that he'd met Sprouse and his twin brother, "Riverdale" star Cole Sprouse, before filming.
"It was so sick. I love to work with someone who's similar in age to me but with so much more experience. He's great," the 22-year-old told IBT. "I met him and his brother a few months before at a fashion thing, a Ferragamo show. We got on really well, loved him and his brother, and it was obviously great news to me to find out that he was going to be joining us."
The British actor continued, "It was great. We wished he was here longer. I wish we had more scenes with him."
Obviously, Hardin and Trevor aren't exactly buddies on-screen in "After We Collided." That apparently just made the work even more enjoyable for the actors.
"Yeah, it really was [fun] and we simply just didn't have enough of it," Fiennes Tiffin said. "There's one scene where Tessa, Trevor, and Hardin are all together in the same kind of room, but it's not for a very long time at all. And that one moment of the dynamic of all three of them being there was really fun to act, so I wish we had more of that."
Luckily, "After We Collided" might not be F---ing Trevor's final appearance. The "After" film franchise will adapt the rest of the series, making Todd's "After We Fell" and "After Ever Happy" into movies. Trevor makes appearances in both books.
And yes, F---ing Trevor will indeed be said in the movie without any censorship. While PG-13 movies, like last year's "After," are only allowed one F-bomb, "After We Collided" will have more freedom with an R-rating.
"Imagine if it was Freaking Trevor or something," Fiennes Tiffin chuckled.
READ: Why 'After We Collided' Star Hero Fiennes Tiffin Avoids Social Media
International fans have already seen the dynamic between Tessa, Trevor, and Hardin, but U.S. fans of the "After" series have to wait. "After We Collided" releases in theaters and on VOD on Oct. 23.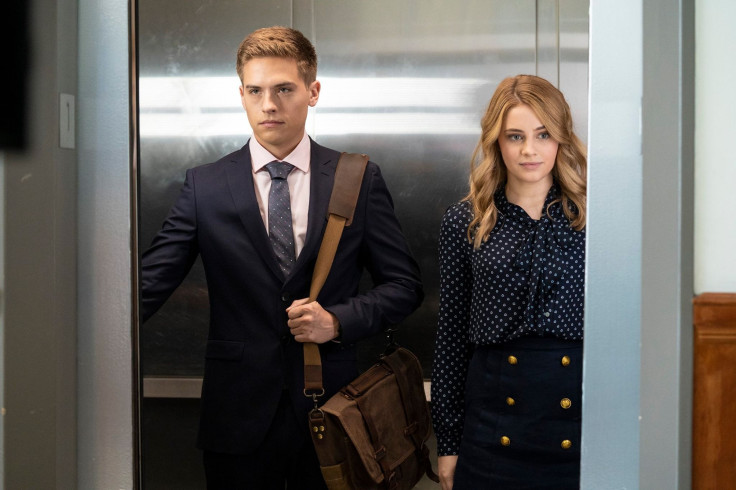 © Copyright IBTimes 2023. All rights reserved.