'Agents Of SHIELD' Season 2 Spoilers: Skye Meets Her Father In New Photos From The Winter Finale, 'What They Become'
"Marvel's Agents of S.H.I.E.L.D." Season 2, episode 10 will finally introduce Skye (Chloe Bennet) to her father (Kyle MacLachlan). It seems that Ward (Brett Dalton) didn't take Skye hostage for Hydra's benefit but rather to introduce her to her dad. The new winter finale photos from ABC make it seem like the family reunion won't be too violent, despite the doctor's history of killing people.
While Skye has wondered about her father her whole life, she doesn't seem very excited to meet him. Considering he recently shot Triplett (B.J. Britt), she knows that she can't trust him at all. She even has to be escorted in by heavily armed Hydra guards. Still, he has answers that she needs. She might finally learn "what" she really is on the winter finale.
Skye might not be rescued right away, though. Whitehall (Reed Diamond) ordered his team to take down the S.H.I.E.L.D. plane, so May (Ming-Na Wen) will be pretty busy. Coulson's team will also be dealing with the aftermath of attempting to enter the city. It seems that resealing the entrance won't solve all their problems. Bobbi (Adrianne Palicki) and Hunter (Nick Blood) will be involved in some sort of action in Puerto Rico.
"Marvel's Agents of S.H.I.E.L.D." Season 2, episode 10 airs Tuesday, Dec. 9, at 9 p.m. EST on ABC. Do you think Skye is pointing the gun at her father, or at someone else? Sound off in the comments section below!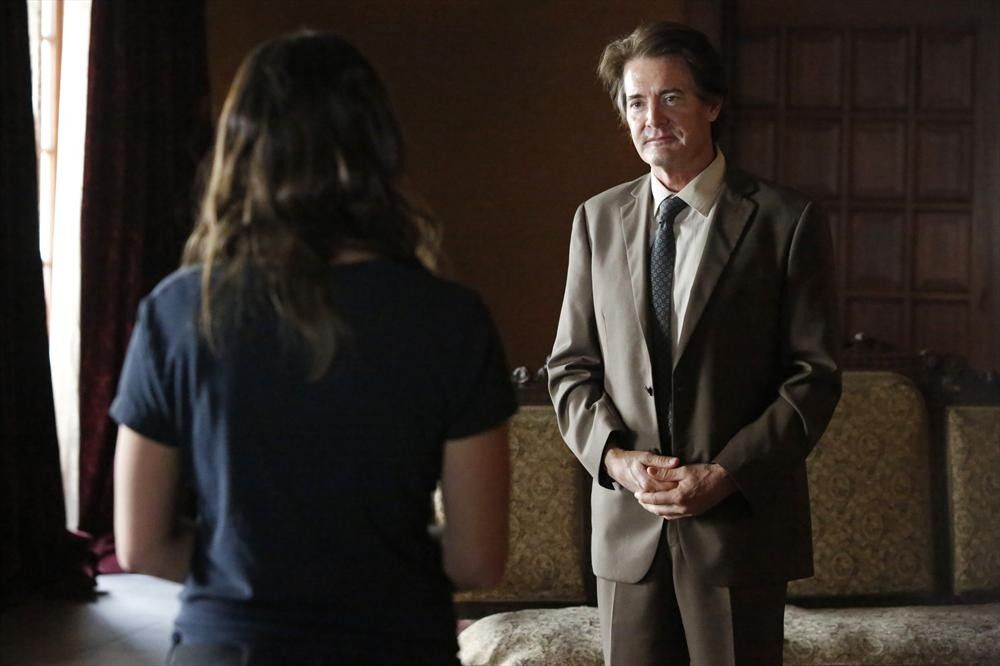 © Copyright IBTimes 2023. All rights reserved.