Air Traffic Control Towers Saved From Sequester, For Now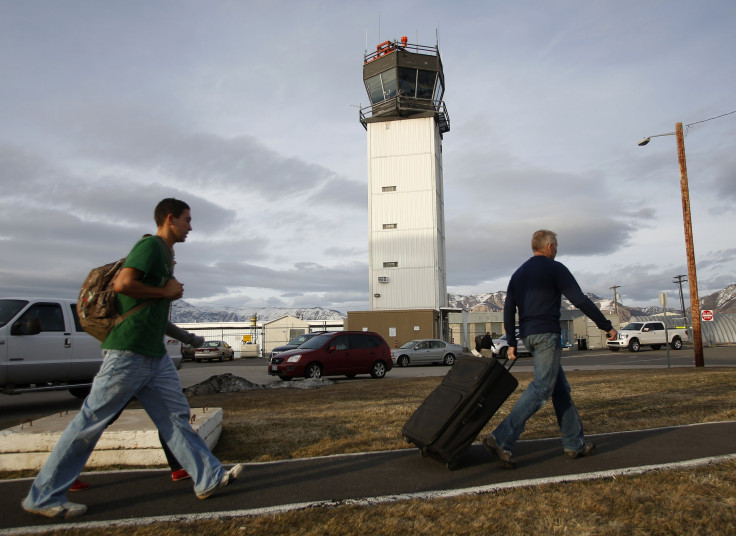 It was, perhaps, one of the most high-profile consequences of the U.S. budget cuts caused by sequestration, but the Federal Aviation Administration said Friday it would not close 149 federal contract air traffic control towers at smaller airports nationwide -- at least, not until June 15.
Last month, FAA announced it would eliminate funding these towers as part of its required $637 million budget cut under sequestration. The phased closure process was to have begun Sunday.
The agency said the additional time would allow it to resolve multiple legal challenges to the closures and review risk mitigations.
The tower closures had caused a strong backlash from both lawmakers and industry groups, which accused the Obama administration of bowing to political pressure at the expense of air safety.
"This has been a complex process, and we need to get this right," U.S. Transportation Secretary Ray LaHood said Friday. "Safety is our top priority. We will use this additional time to make sure communities and pilots understand the changes at their local airports."
FAA has to trim 10 percent of its budget by the end of the Sept. 30 fiscal year, and the tower closures constituted a large part of that effort.
As of Friday, roughly 50 airport authorities and other stakeholders indicated they may join FAA's non-Federal Contract Tower program and fund the tower operations themselves, the Transportation Department claimed.
"We will continue our outreach to the user community to answer any questions and address their concerns about these tower closures," FAA Administrator Michael Huerta said.
With towers closed, pilots at the affected airports would essentially coordinate takeoffs and landings on their own -- something they're already trained to do. In uncontrolled airspace, pilots must announce themselves via radio to other pilots before landing.
FAA assured the public that the changes would not compromise safety, as the smaller airports handle just 1 percent of U.S. commercial air traffic. Moreover, many of the affected airports -- servicing a variety of aircraft from military jets to student planes -- operated for years without towers.
However, roughly 20 lawsuits filed against the U.S. challenge the legality of closing the towers. The suits have been consolidated into a single case in the 9th U.S. Circuit Court of Appeals.
Carl Olsen, executive director of the Central Illinois Regional Airport in Bloomington, said he was pleased with the delay, but added that the airport would continue its legal action against FAA's decision to eliminate funding for air traffic control services while negotiating with private providers and reviewing alternative funding.
"We are not suggesting the federal government shouldn't reduce spending, but it needs to be done in a careful, thoughtful and equitable manner while adhering to their own federal statutes and policies," he said.
U.S. Sen. Jerry Moran, R-Kan., announced Friday he would introduce legislation within a week with Sen. Richard Blumenthal, D-Conn., that would prevent the Transportation Department from closing any towers.
"While airports and air travelers across the country are breathing a sigh of relief, the Department of Transportation's decision to delay the closing of air traffic control towers is not a solution," he noted.
Moran likened closing control towers to removing stoplights and stop signs from America's roads.
© Copyright IBTimes 2023. All rights reserved.