AirAsia QZ 8501 Missing For Over 7 Hours Now; Search And Rescue Operations Underway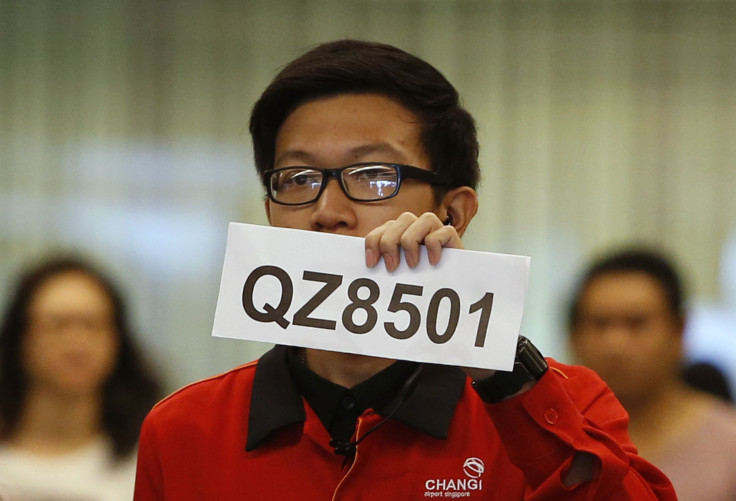 This story has been updated to reflect a corrected list of nationalities -- issued by AirAsia -- of those on board the missing plane.
An AirAsia Indonesia flight from Surabaya to Singapore is yet to be traced, about seven hours after it lost contact with air traffic control at 7:24 a.m. local time (7:24 p.m. EST), Saturday), according to official statements. The flight, with the call sign QZ8501 had departed from Juanda International Airport in Surabaya at 5:35 a.m.
According to the airline, search and rescue operations are now being led by Indonesia's Civil Aviation Authority and the airline is cooperating fully with the investigation into the plane's disappearance. There were 155 passengers on board, including 138 adults, 16 children and one infant, as well as two pilots and five crew members. While most of the people on board were Indonesian nationals (149 passengers and six crew), there were also three South Koreans, and one Malaysian, French (crew), British and Singaporean national each on the plane.
"The aircraft was on the submitted flight plan route and was requesting deviation due to enroute weather before communication with the aircraft was lost while it was still under the control of the Indonesian Air Traffic Control (ATC)," according to a statement on AirAsia's Facebook page.
According to a statement from the Civil Aviation Authority of Singapore, arrangements have been made at Changi Airport -- the flight's destination -- to assist relatives of those on board the missing plane.
The statement also says that the aircraft in question -- an Airbus A320-200 -- had gone through its last scheduled maintenance on Nov. 16 and was being commanded by a pilot with a total of 6,100 flying hours while the first officer had a total of 2,275 flying hours. And, according to reports citing Indonesian air transport officials, the aircraft had been flying at 32,000 feet and requested permission to fly at 38,000 feet to avoid thunderclouds.
AirAsia, which started operations in 2001, has made a successful business of offering heavily discounted air fares on national and international routes in Asia.
"Our cost optimization philosophy is in no way at the expense of safety. Our fleet of Airbus aircraft fully complies with the conditions of the International Aviation Safety, and is regulated by the internationally renowned Malaysian Department of Civil Aviation," the airline's website says, adding: "We have renowned international partners for aircraft and engine maintenance, and made significant investment to ensure the safety of our planes. We adopt a zero tolerance to unsafe practices and strive for zero accidents through proper training, work practices, risk management and adherence to safety regulations at all times."
© Copyright IBTimes 2023. All rights reserved.