Airbnb Protesters Occupy San Francisco Headquarters With Brass Band, Megaphones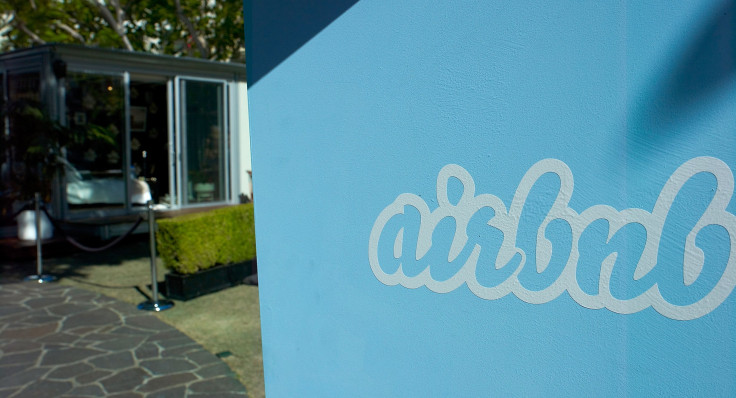 San Francisco housing activists occupied the local Airbnb headquarters Monday in support of a measure on Tuesday's ballot, Proposition F, that would regulate house-sharing services. Protesters are pitted against the company because they say Airbnb is aggravating homelessness in the city.
The rally comes the day before the city is set to vote on Proposition F, which would impose a stricter limit on the number of nights that homeowners could rent their residences through home-sharing services, such as Airbnb, according to Fortune. Under current law, residents can rent their residences for 90 days annually if they are not present and an unlimited amount of time if they are. The new measure would cap the number at 75 days, even if the owner is present.
Activists, mostly from the Coalition on Homelessness, began a protest at noon Monday at the San Francisco Airbnb headquarters. Dozens of protesters "released paper houses lofted by helium-filled balloons into the four-story atrium," reported San Francisco Weekly. Some held signs, while others blared megaphones. The Brass Liberation Orchestra provided music for the rally.
"There are over 3,000 homeless children in San Francisco," activist Maria Zamudio, an organizer with Causa Justa, told SF Weekly. "Airbnb's practice of turning homes into hotels is exacerbating those conditions."
Protesters also brought pizza to serve to the homeless during the rally.
Airbnb has spent more than $8.3 million to defeat the initiative.
"The ballot reflects the tension in San Francisco, where we all agree that there is a housing crisis," Scott Wiener, a member of the San Francisco Board of Supervisors, told the New York Times. "There are efforts to meaningfully address the crisis, and efforts to perpetuate bad policy that has gotten us into this crisis in the first place."
Protesters' signs had messages such as "ENTITLEMENT Love, Airbnb" and "EVICTIONS Love, Airbnb."
The New York Times reported that the Tuesday ballot measure is expected to fail, which even supporters acknowledged.
"No one on our side really believes we are going to prevail, but I think we have moved the argument in a significant way," Calvin Welch, a community organizer who is fighting to pass Prop F, told the New York Times. "So the next time we put this on the ballot, and we're looking to put it on the ballot next year, it will do very well."
© Copyright IBTimes 2023. All rights reserved.
FOLLOW MORE IBT NEWS ON THE BELOW CHANNELS